---
Never before has there been a bike with the versatility of the ECHO.

And no better way to demonstrate that versatility than two back-to-back weekends of the biggest races in the United States - Unbound Gravel and Tulsa Tough.
---
On June 5th, Colin lined up in Emporia, Kansas to defend his Unbound 200 title On the ECHO.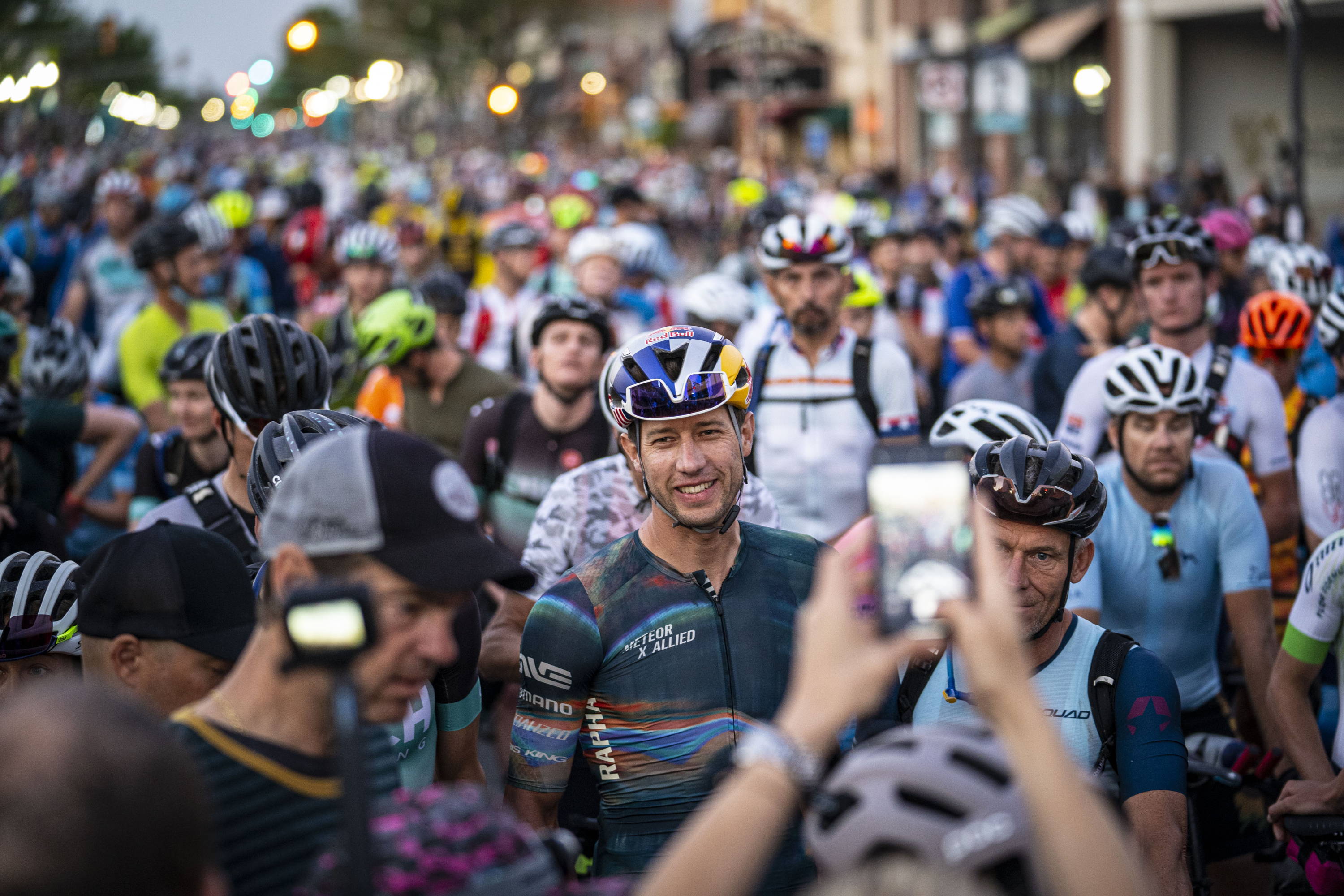 The next weekend he raced in circles with the best criterium riders in the country at Tulsa Tough. On the same ECHO.



Interested in how Colin's set-ups differed for the two races? We were too. So we dove into the details.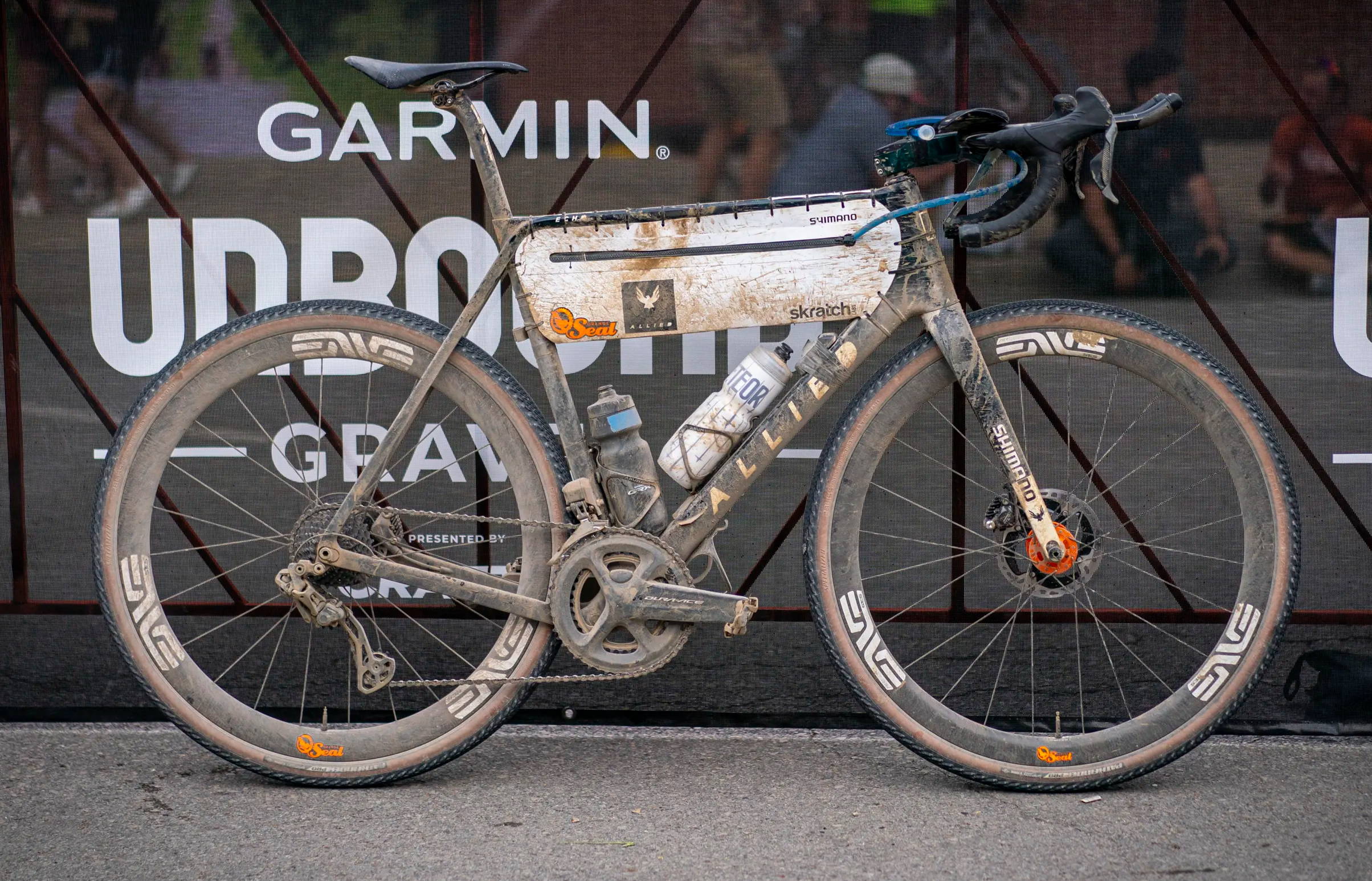 Unbound Gravel provided much more logistical and equipment strategy, and Colin is no stranger to particularity. For his set-up he included an array of choices unique to his mindset and needs.
Enve aero bars - love 'em or hate 'em, they provide an aerodynamic advantage and respite for tired arms over 200 miles of brutal gravel roads.
---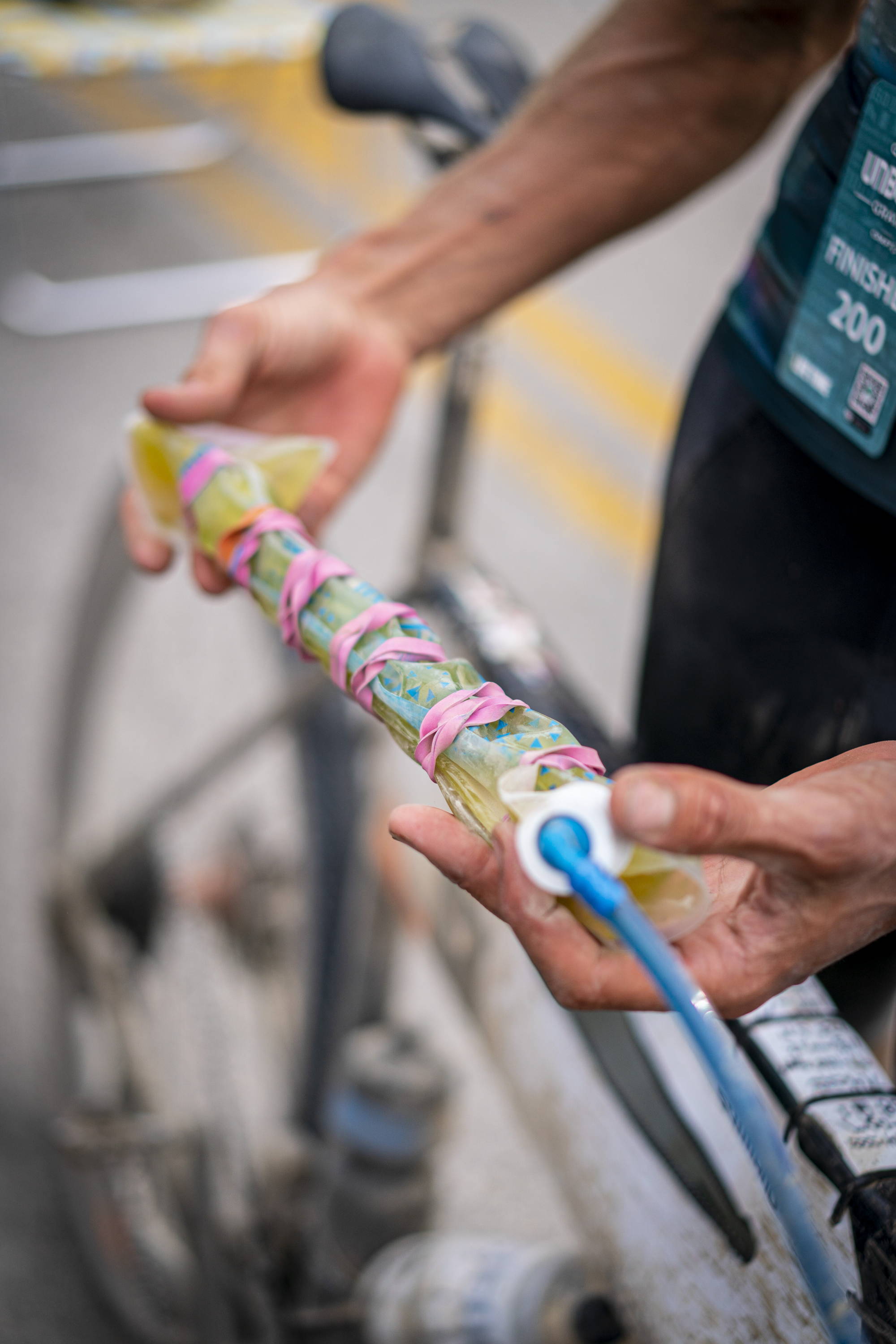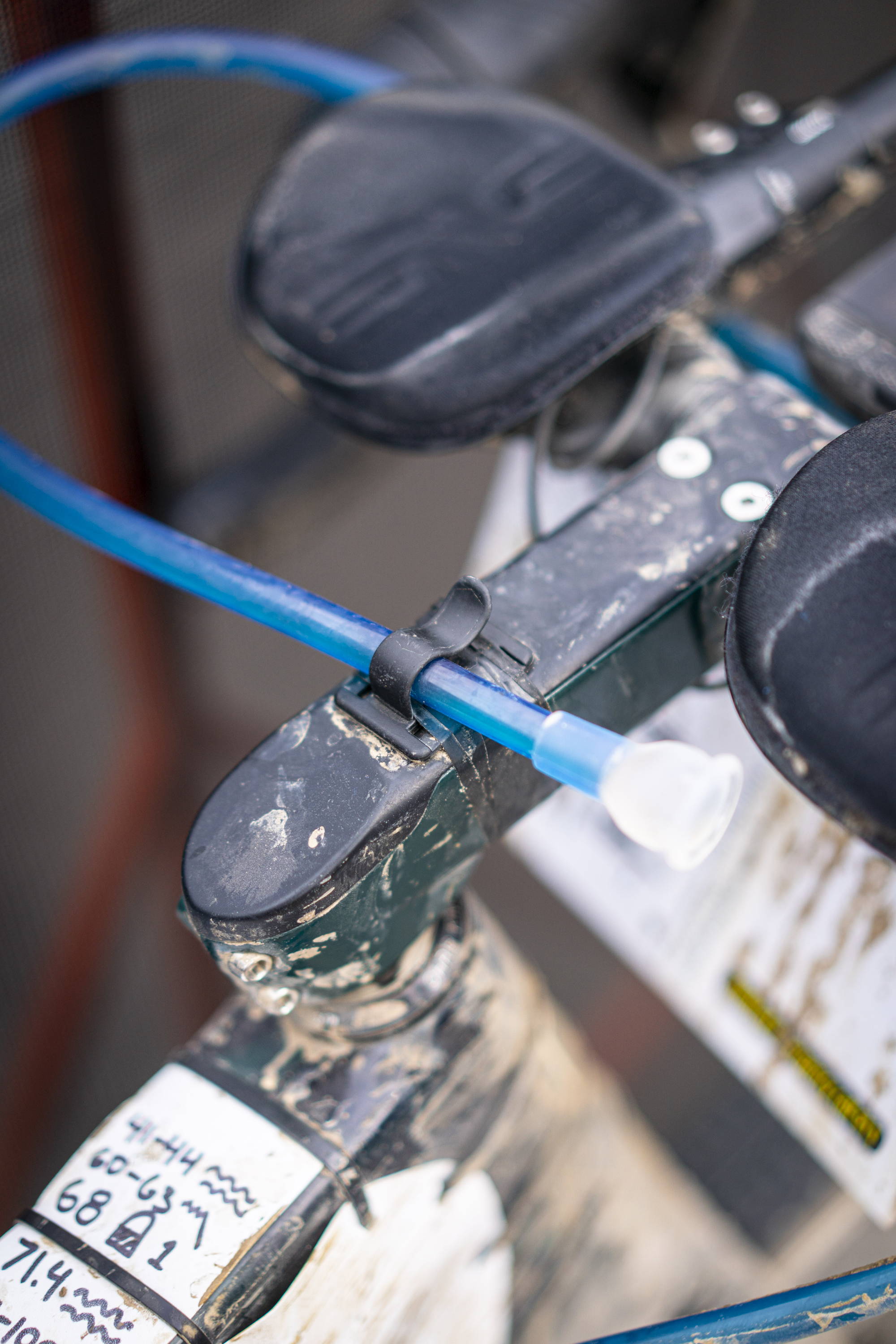 Aero hydration half frame bag - Colin fabricated and built himself, zip-tied to his frame, with the ability to hold a water bladder inside (notice the taped mouth attachment to his stem and rubber bands around the bladder to aid in dispensing fluids). The bag was also big enough to carry tools for mechanicals.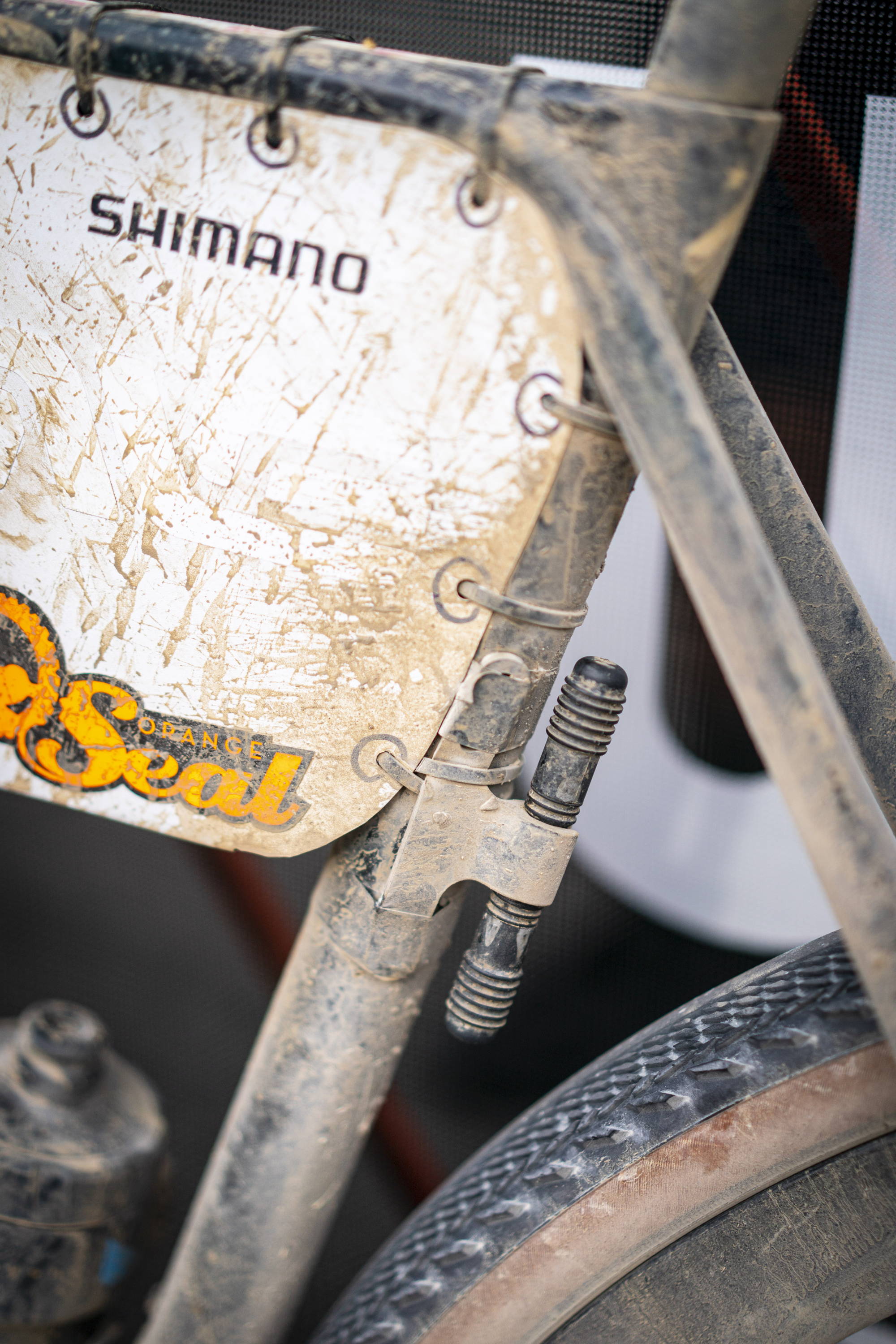 Dynaplug - taped to seat tube for fast access in the event of puncture.
Enve AR 3.4 Wheelset with Specialized Pathfinder 42mm tires - we recommend 40mm max on the ECHO, but Colin marches to the beat of his own drum and got away with minimal clearance in the dry conditions that day.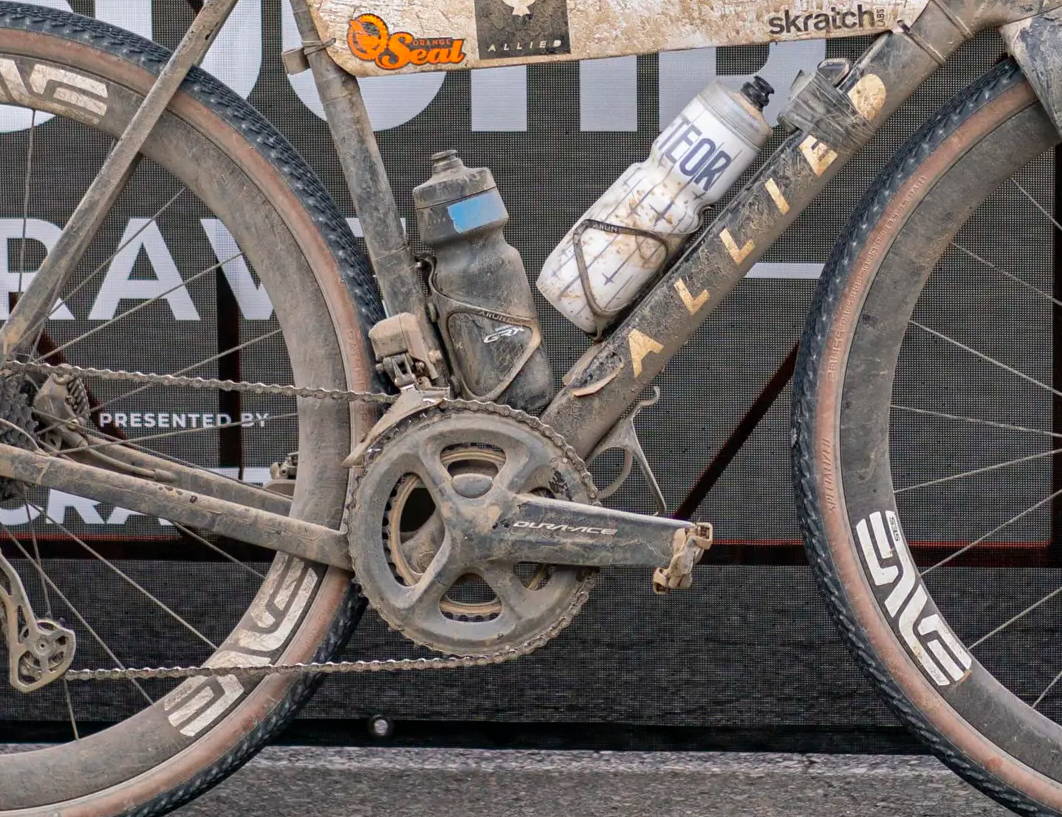 Three bottle cages - The ECHO offers a third option underneath the downtube.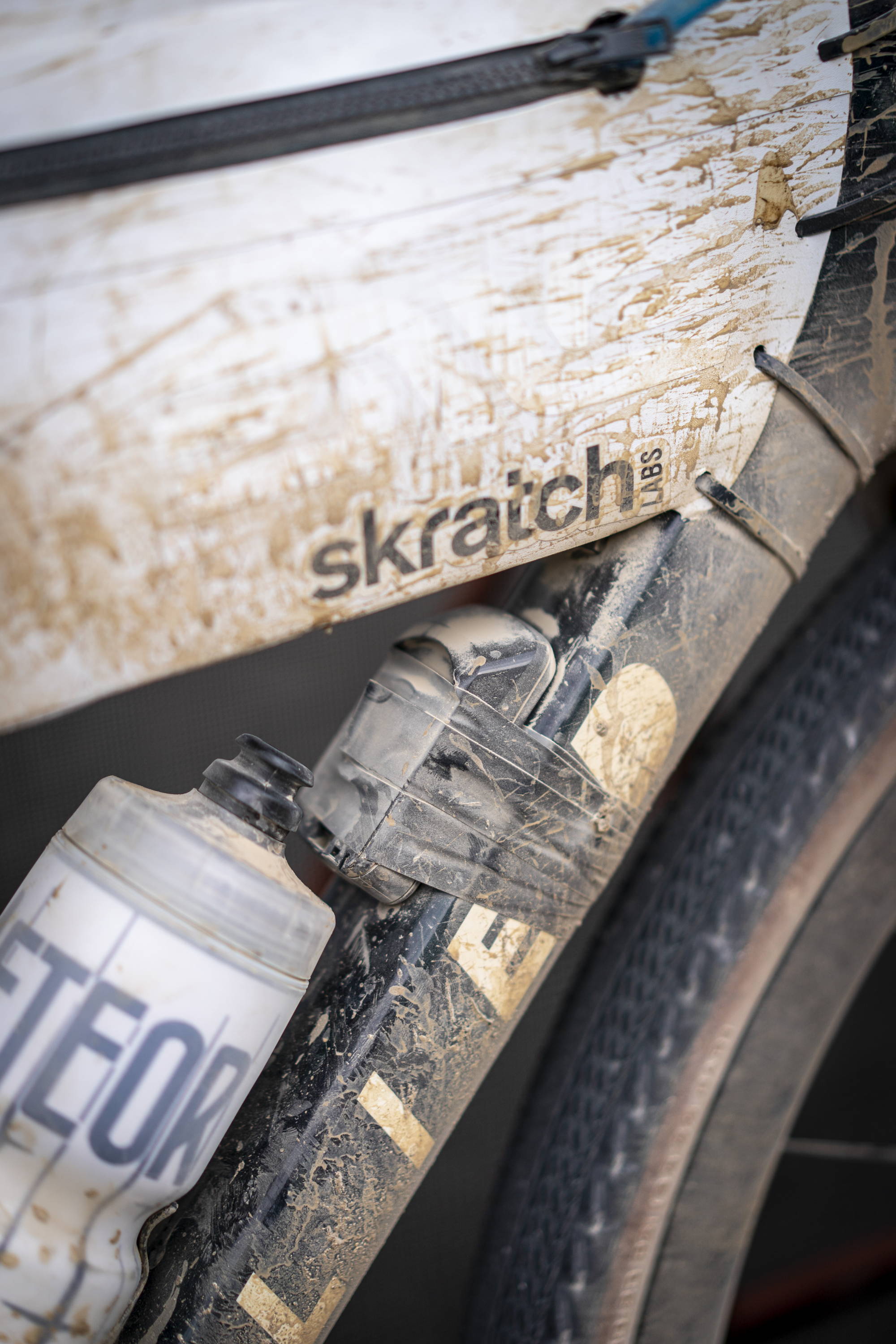 Extra Wahoo Roam taped to downtube - the Unbound course is completely unmarked, so if your main computer dies you are navigating blind.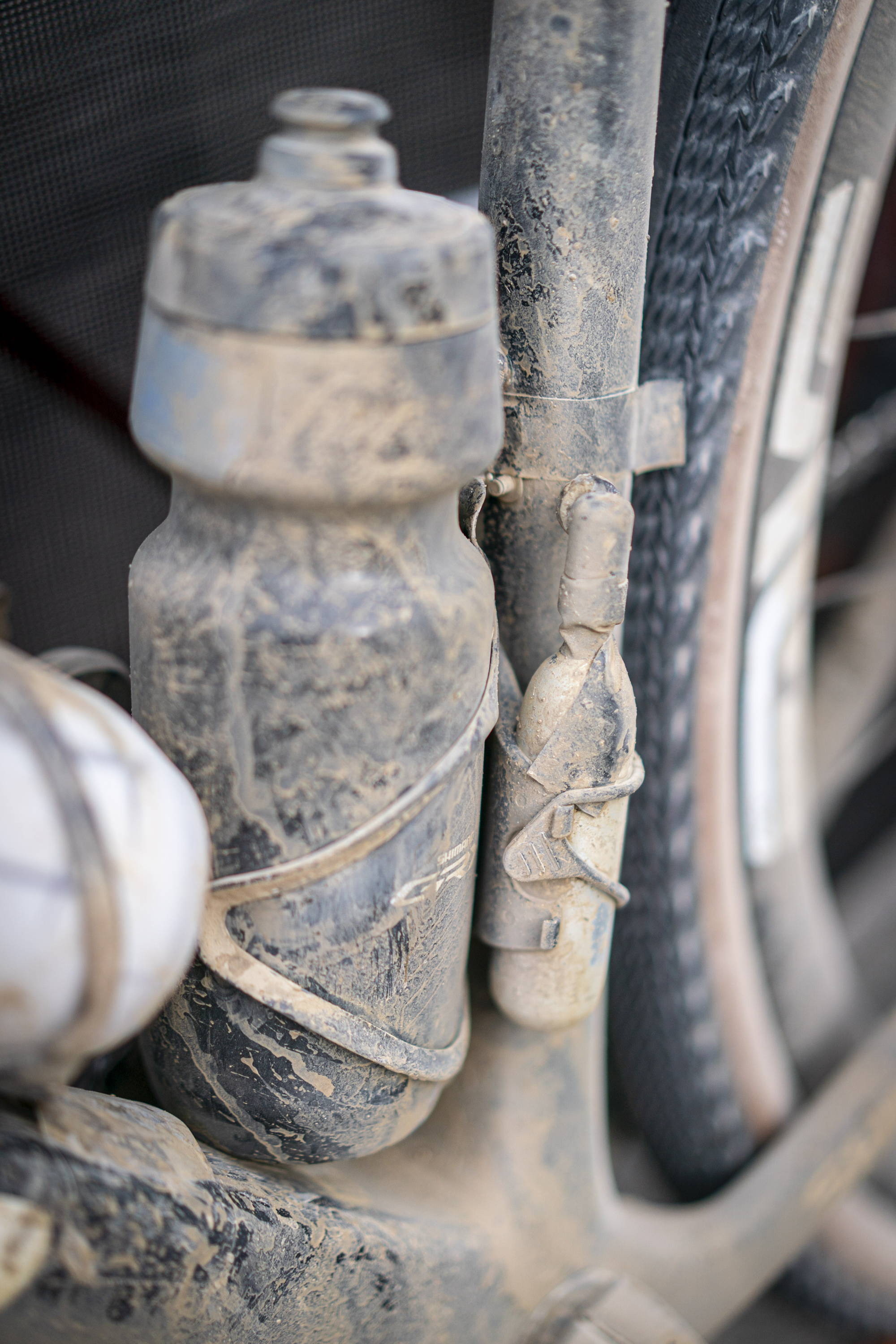 CO2 quick access on seat tube.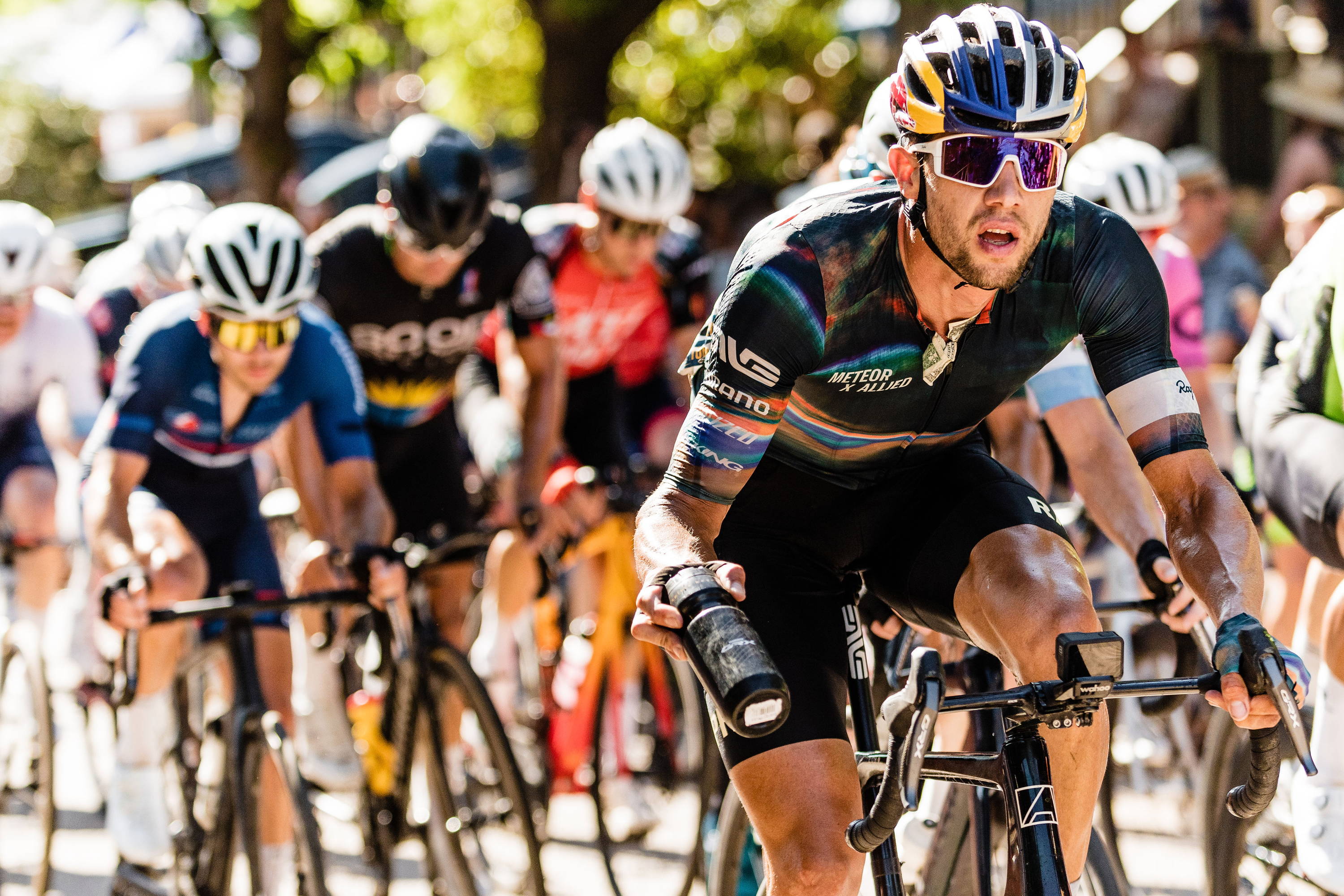 ---
At Tulsa Tough Colin needed to go extremely fast in circles for an hour. Insert the ECHO in road mode, built for pure speed.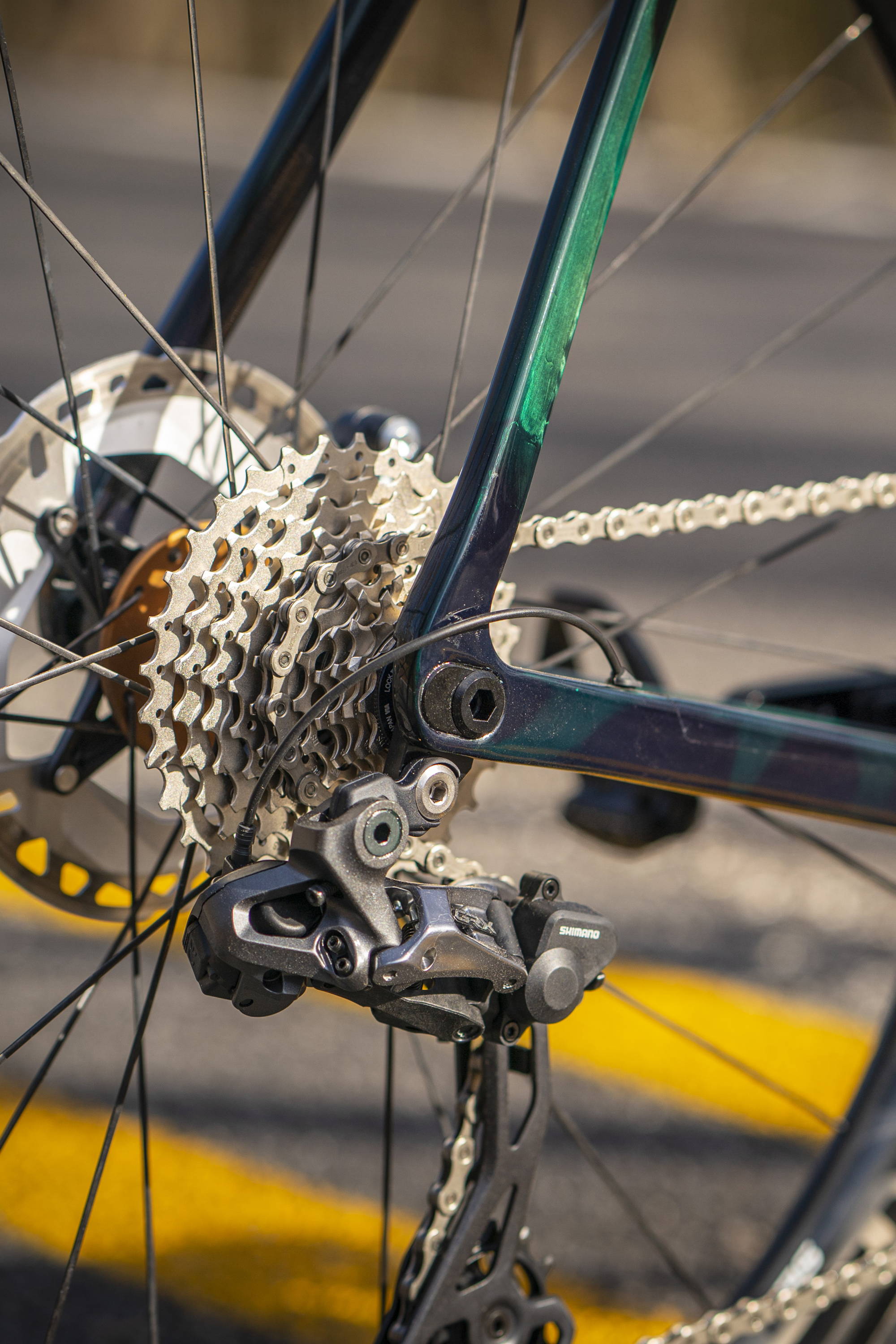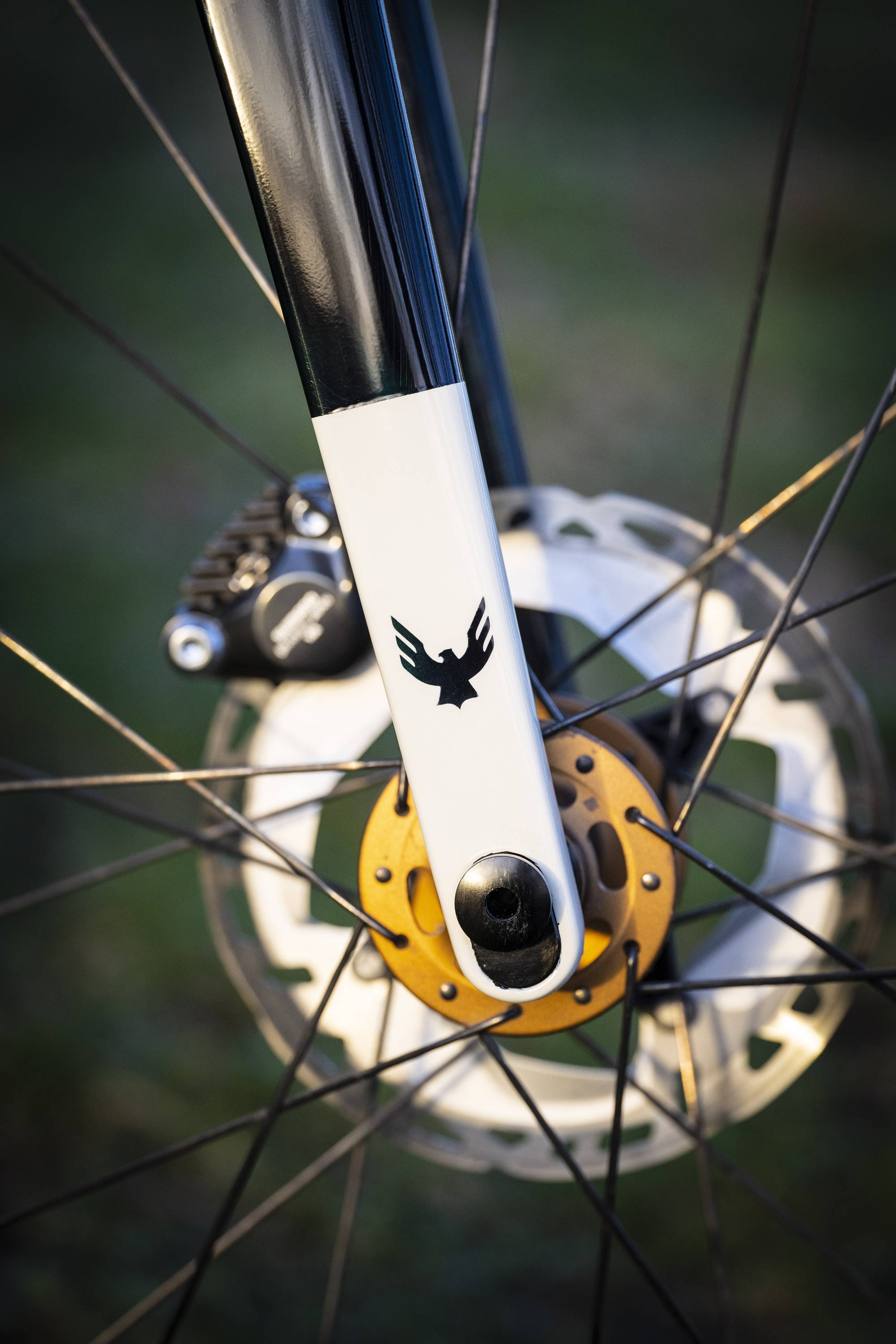 A simple 8-10 minute flipping of the chips on the ECHO to road mode.
Remove all unnecessary weight - aero bars, frame bag, dynaplug, extra bottle cage, etc.
Switch wheelsets to a deeper Enve AR 4.5 with S-Works Turbo 28mm road tire.
Trade out mtb pedals for road pedals, and add that handy Gopro for all the wild footage.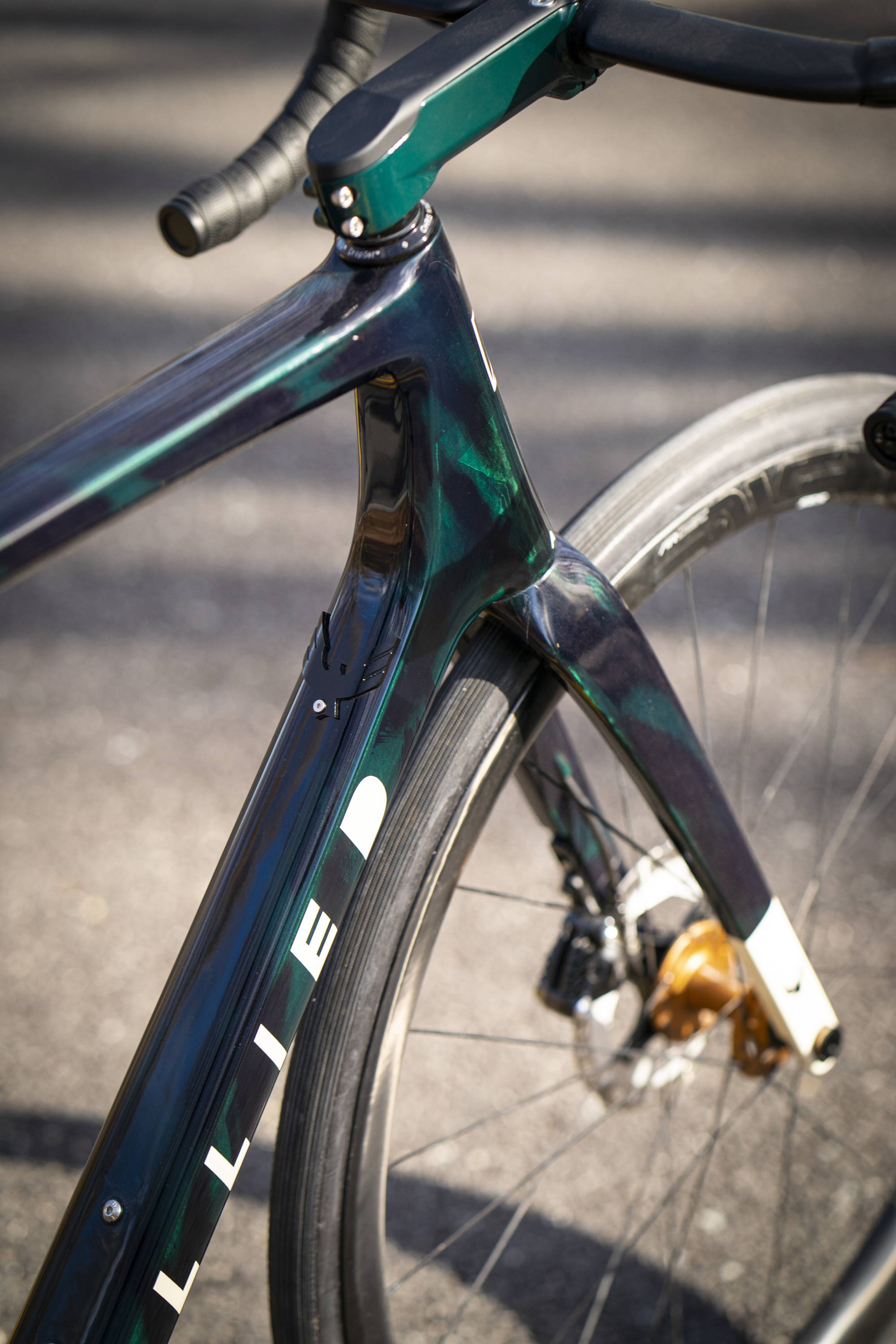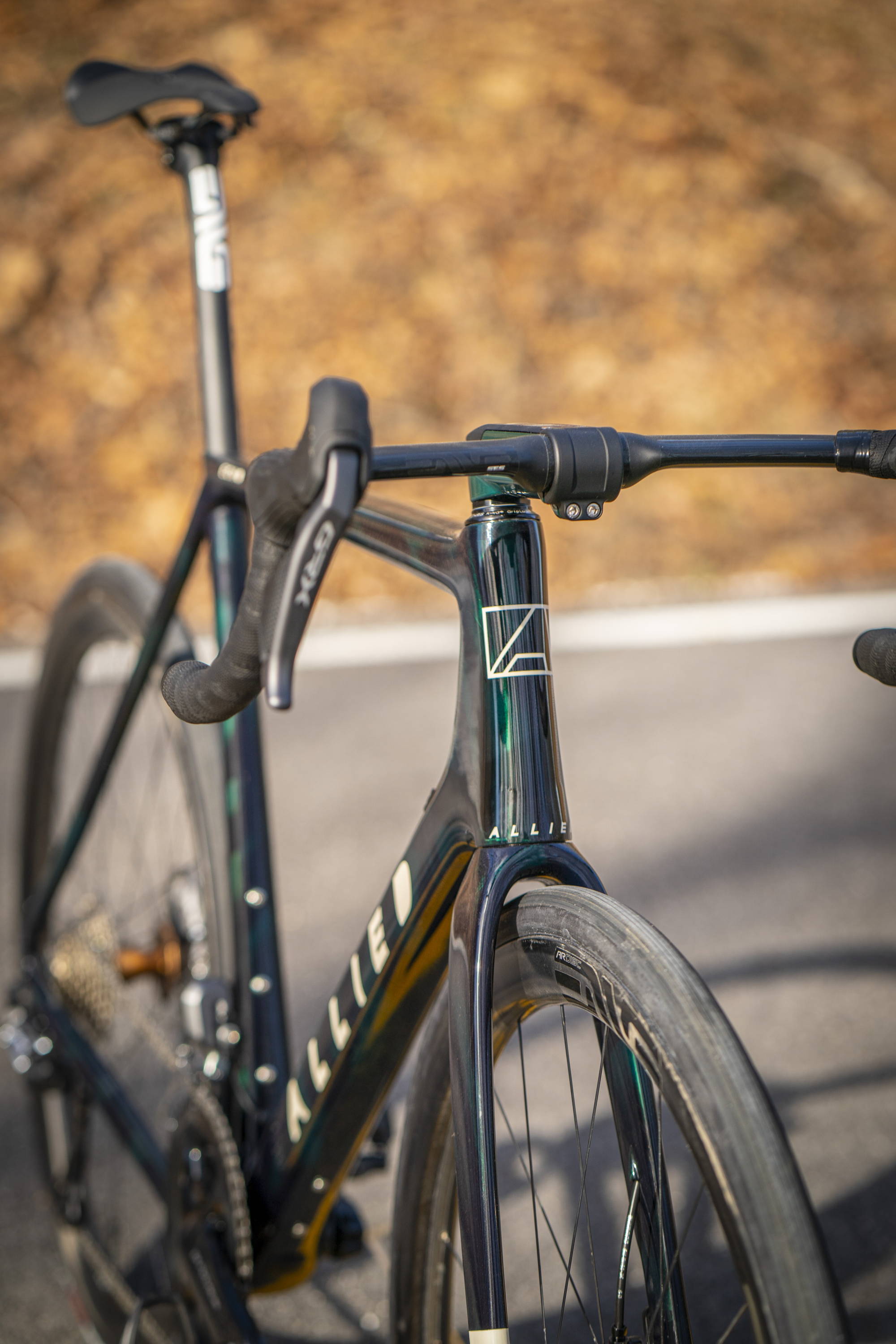 The crit rocket is ready to win, or tear up the race and grab some dollar bills.
The Echo - Go fast everywhere.