When you're a racer with no races, what do you do? We talk with the world's leading gravel racer about how he's handling the downtime, who he is beyond the bike, and his favorite training loop in Austin.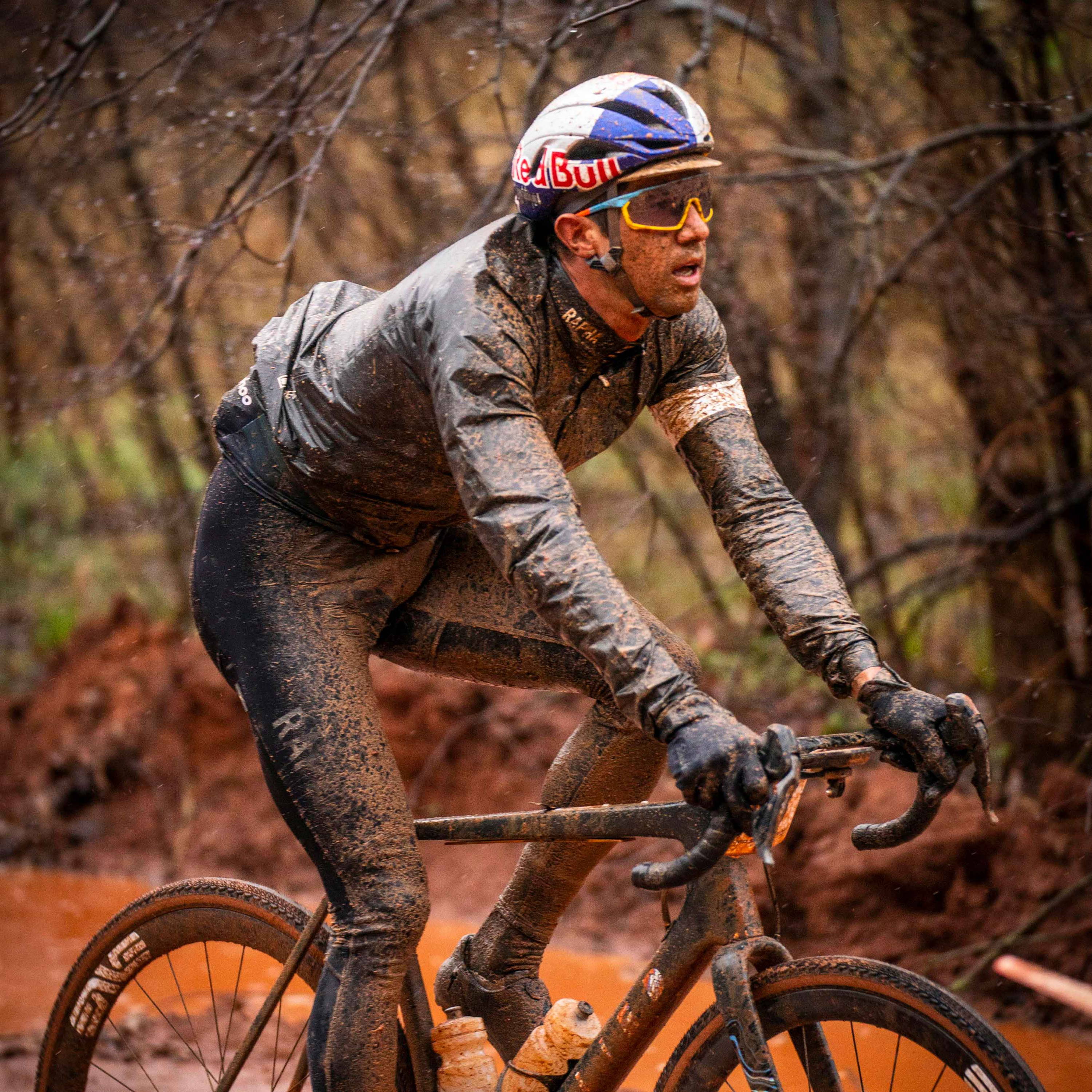 Most top-tier, World Tour-caliber riders come up through the sport in the same way: Kick everyone's ass as a junior. Repeat as a U23. Repeat as a domestic pro. Your story is markedly different. FOR God's sake -- you've had a full-time job before! Tell us about your life before you became a cycling luminary.
Cycling has always been a significant and meaningful part of my daily life. Between the ages of 18 and 25 I rarely went a day without riding somewhere on my bike, but this was out of necessity, and it was almost always to get to another location, not for the purpose of training. I worked as an "Environmental Scientist" for a small consulting firm with an office near Zilker Park. I showed up at work everyday at 7:30 (or at least tried to), and got off work at 5:30. In between those hours, I hiked transects in the steep hills of northwest Austin, hand-excavated potential cave features, crawled into tiny cave openings, and wrote reports for US Fish and Wildlife Dept about those activities.
I also worked as an Environmental Compliance Inspector on big TXDOT Projects like the IH35 tollway project running thru north-central Fort Worth, and prepared pre-construction documents for such projects relating to Environmental Compliance. It was a lot of sitting at a desk, a lot of sitting in a truck driving all over Texas, and occasionally hiking through brushy thickets for last on end. Every day I wore old wrangler 13-MWZ jeans, hiking boots, and a company-monogramed Patagonia fishing shirt for field work. Oh, and a company cap (some things never change).
The last several weeks have been tough. How has it impacted you as an athlete? That is, what has your training been like? Is it hard to stay motivated -- or to maintain training structure -- when the race season is so uncertain?
The COVID-19 pandemic and subsequent response has effectively cancelled, or at the very least significantly delayed the every race on the 2020 calendar with the exception of Mid South, until late summer at the earliest. After spending 4 months building race form and sharpening "the axe", we're looking at waiting another four months before the next competition. This presents the question -- try to hold the form, or back off the gas and start three months ahead of the next event. I am still a bit undecided, but I think I will be going with the second option. Thus far I have been heading out on three big rides week and one or two shorter rides, but it is honestly hard to find motivation when the goal is so far away. I think a short break will be good to reset and focus on something else for a week or two. I'm excited to kick off the next build with a four to five day bike tour.
How has Covid impacted you as a human? On a personal level, have you found yourself retreating into any old loves or routines -- or have you discovered any new ones?
Aside from the social disruption, the isolation of social distancing is not to foreign from my normal way of life. Being one of the only professional cyclist in Austin, I spend most of the hours of the day alone on quiet, desolate roads. That much has remained constant. I am taking the opportunity to explore several extracurricular pursuits, specifically building bicycles for friends and playing guitar. I love introducing people to their first quality, personalized, and well equipped bike based on their desired utility. I am currently working on a Shimano Di2-equipped Titanium gravel Lynskey (made in USA) for Alan Stulberg, Owner of Revival Motorcycle shop.
I am also finishing various home improvement projects that have been sitting on a back burner since the cycling has taken priority, and I am putting more energy into full renovation of a 35' 1954 Spartan travel trailer. Im also tearing into a few motorcycle modification projects that I've been delaying as well.
I am a tinkering projector, and I have been kept so busy by existing hobbies that I don't have bandwidth to discover new passions.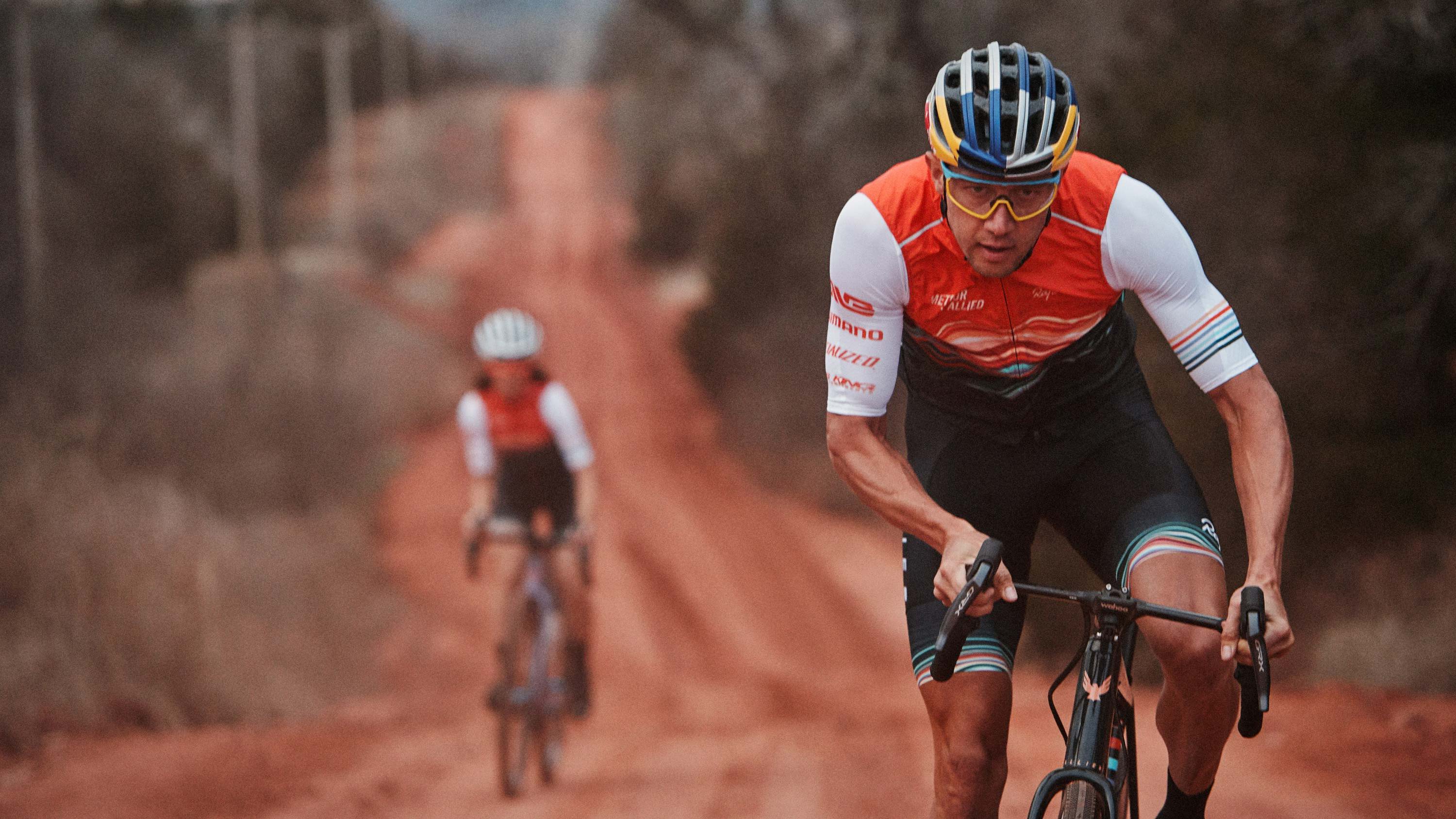 Tell us about your day at the 2020 Mid South race. The conditions were terrible. How did the race unfold for you?
The morning of the race, Katie and I sat in the car as we received the rain delay announcement and prepared mostly our minds for what we were about to do. I awaited Mid South with a mix of excitement and dread. Dread, because I knew that the first three hours would be sub-40 degrees F and pissing rain. Excitement, because I knew that these sloppy conditions would add a significant amount of drag in the form of muddy drag, turning it into a strategic 6+hour tractor pull, and that the opportunity for McGyver field remedies to jammed components. I figured that if I could deal with the cold, the conditions would suit me.
As it turned out, I never really was able to get over the cold. I red-lined around hour 2 chasing my way across a 30 sec gap up to Stetina and Summerhill on the decisive early climb, and I felt like I was barely hanging on for the next 4.5 hours till I rolled into Stillwater. It was bizarre. my body never seemed to get up to operating temp. Add to that the immense caloric demands and the challenge of accessing and ingesting food in those conditions, at that intensity, and the result was what feb like a 3-hour bonk. It was the kind of day that at 15 mi to the finish, I didn't even realize I was within sight of Payson McElveen because I was too busy looking backward, desperately trying to defend a place on the podium. I was just a hard fucking day at the office.
There was a good bit of controversy around the Mid South organizer's decision to not cancel the race. The days leading up to it was when the U.S. got super-serious about social distancing. Did you block all of that out leading up to race day, or did you struggle with your decision to race?
Yes, this. Well, things were different in early March, 2020. I hindsight, it was a highly questionable decision. But at the time, there had not been any widespread adoption of social distancing. This measures were literally being adopted in major US cities over the weekend that Mid South occurred. So while it seemed a little eerie and ominous, it did not feel like an irresponsible decision at the time. Katie and I are bike racers, and there was a bike race going on. We had travelled for a full day to arrive at the bike race It seemed only natural to race our bikes.
On another note, I am a pragmatist, above all else. I understand the utility and necessity of social distancing guidelines and follow them. But a bike race is not a contact sport, and the odds of catching infected fluids from another rider, who is asymptomatic enough to compete in a 105 mile bike race, are very low. If I ran the zoo, I would have tried to limit the social contact of the pre/post race events. So, in summary, no not a lot was known at the time of the race, and the act of racing, especially in this case, was a very isolated endeavor.
Our fingers are crossed that there will be gravel racing late in 2020. How do you feel about the idea of a super-compressed season?
For this type of compressed race calendar it will be crucial to time the form to be firing for the brief race window. The typical racing year is far more forgiving, and allows you some leeway with when, exactly the good form arrives. Not so much this year. Training and timing will be key.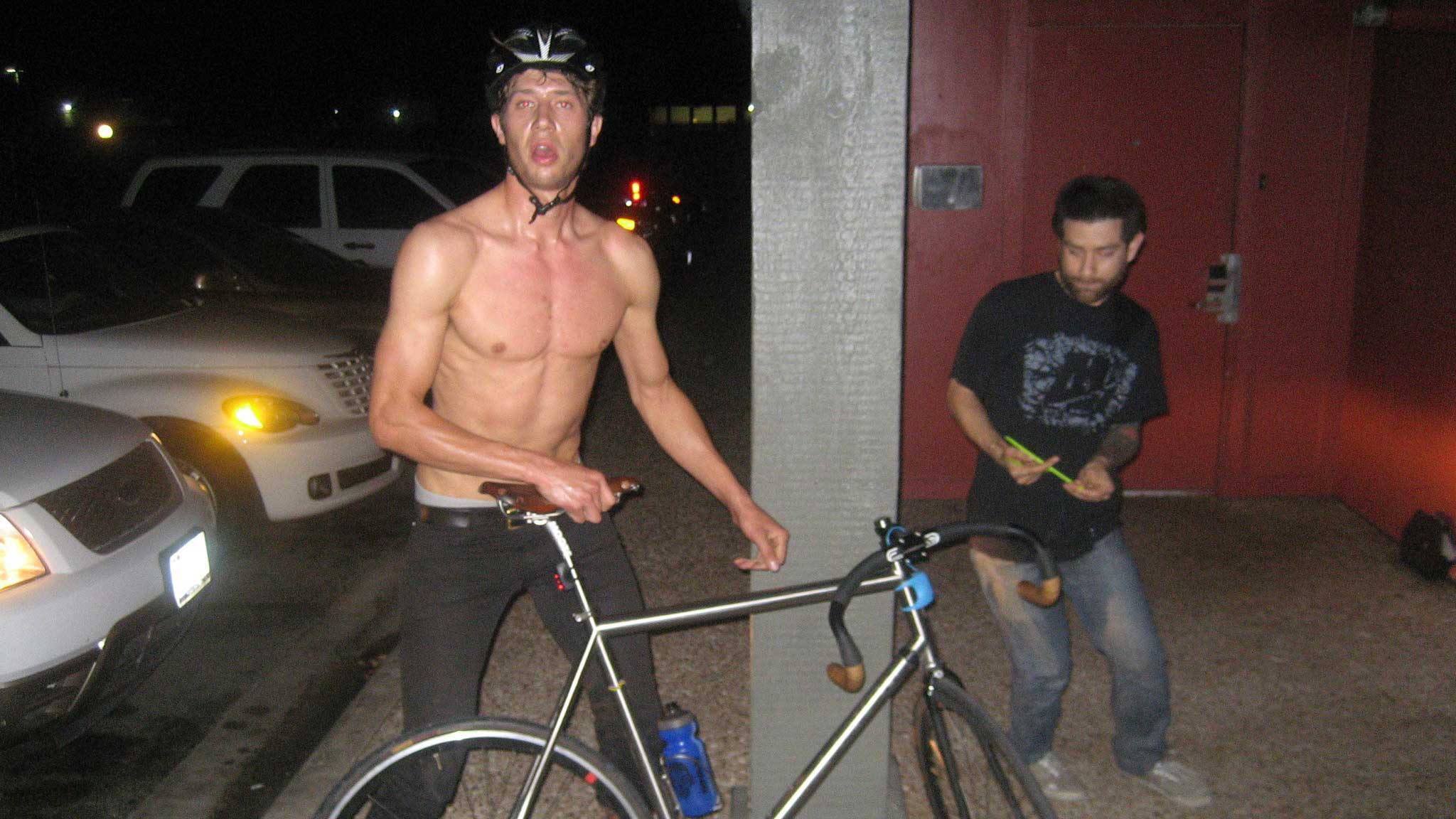 The 2020 Dirty Kanza 200 has been rescheduled for September 12th. On that weekend last year the high in Emporia was 90 degrees. How big of an advantage is it for you to race in that sort of heat?
This 2020 forecast sounds identical to 2019 Kanza, so I would venture to guess that this date will suit me just as well as May. In such a long race, there are many different physical challenges that face the riders, and hopefully heat will be one of them. While I think that high temps and direct sunshine favor me, I do recall winning a few races in less than sweltering temps as recent as 2019.
Best book you've read lately? And what's on heavy music rotation for you?
The two most recent books I have read are Empire of the Summer Moon, and Sapiens. Both are incredible reads and I believe extremely relevant to our current existence as Americans. Empire of the Summer Moon tells the story of the rise and fall of the Comanche Indian tribe, and the decades of brutal warfare that shaped the territory of Texas. Sapiens tells the story of the evolution of the homo sapiens species of primates and how we formed social structures that we currently take for granted. The degree to which human behavior can be predicted is very telling of our actual degree of evolution, and it is both enlightening and alarming to see the repetition of primate behavioral patterns among modern humans.
Recent musical rotations have been heavy on the traditional and alt-folk/country like Gillian Welch, Iris Dement, and Sturgil Simpson. Haunting lyricism of Leonard Cohen, Townes van Zandt, and Bob Dylan help reinforce the idea that calamity and death are a constant feature of the human condition, and that our constant proximity to them is far greater than we realize.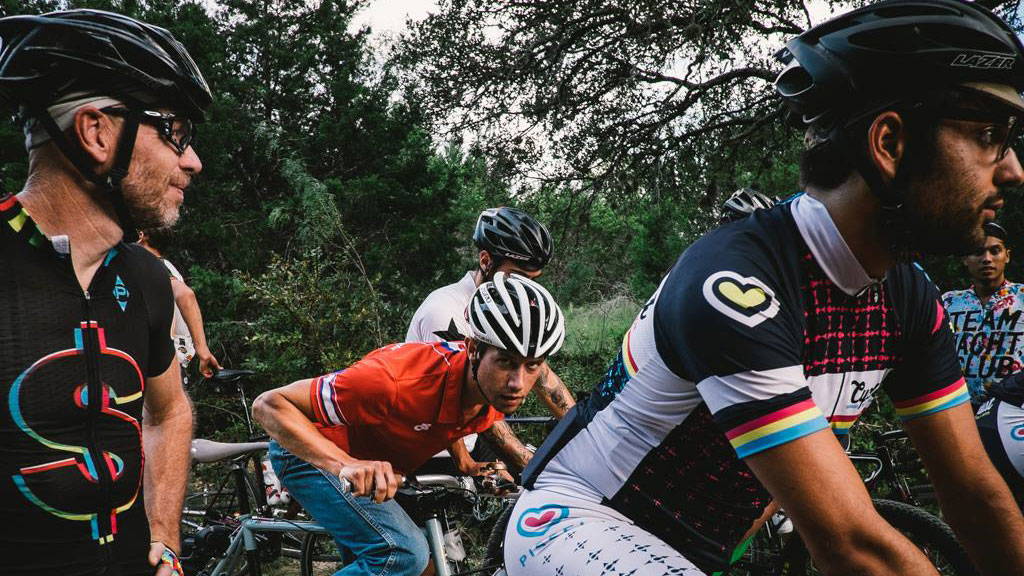 How about a go-to recipe we should know about?
Oat and Sunflower Seed Waffles
2 Cups rolled oats

1/2 cup sunflower seeds

1/2 cup rice flour

2Tbs sunflower or canola oil

1 tsp water (batter should be relatively thin)

1 tsp salt
Blend all ingredients in blender or cuisinart, starting with dry oats, then seeds. Cook in Belgian waffle iron
Serve with plain yogurt, cinnamon and Maple syrup
What's an Austin route that every out-of-towner should know?
74-mile loop SE of Austin with a halfway stop in Lockhart, TX. Recommend Chaparral Coffee on the Lockhart Square. 35mm or larger tires recommended. 15 mi of meh getting in and out of Austin, but nice gravel sectors around Lockhart.
---