Having trouble choosing between these two models? In this article, we'll help you break down the technical differences and nuances of both bikes.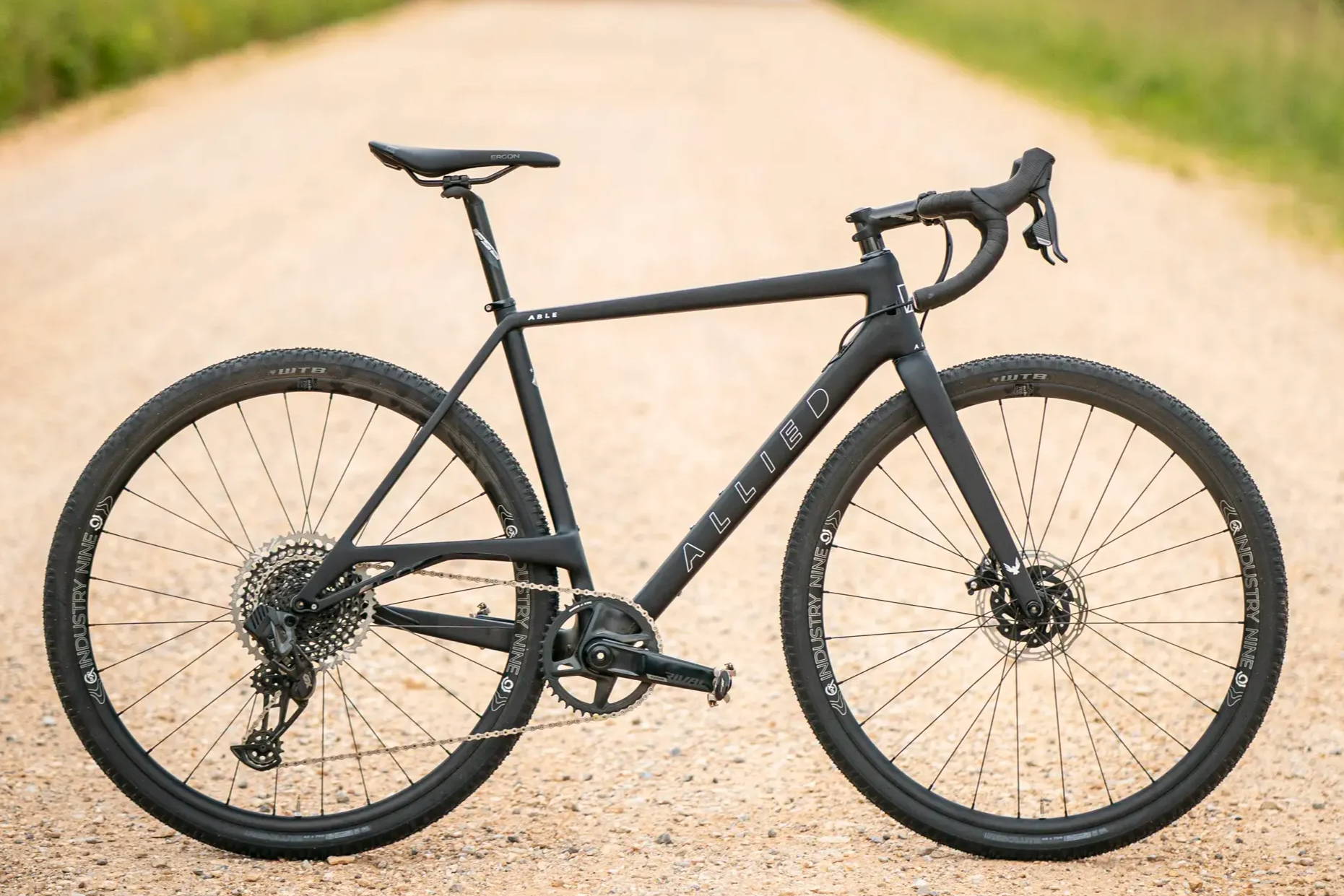 ---
Let's begin with a few questions. What percentage of your ride is spent on pavement vs. mixed surfaces?
Do you spend most of your time on the road? Or do you like to connect roads with gravel surfaces? Maybe some of those gravel roads you love can feel sketchy, but they're fun, so you compromise on the handling and stability. But what if you spent 50% of your time on gravel and yearned to explore more including singletrack.
I know...You're looking for a high-performance off-road machine that tilts more toward the "mountain skinny" side of the gravel segment with big tires and a short rear end. The ABLE is that bike. Bring on the steep terrain and chunky gravel.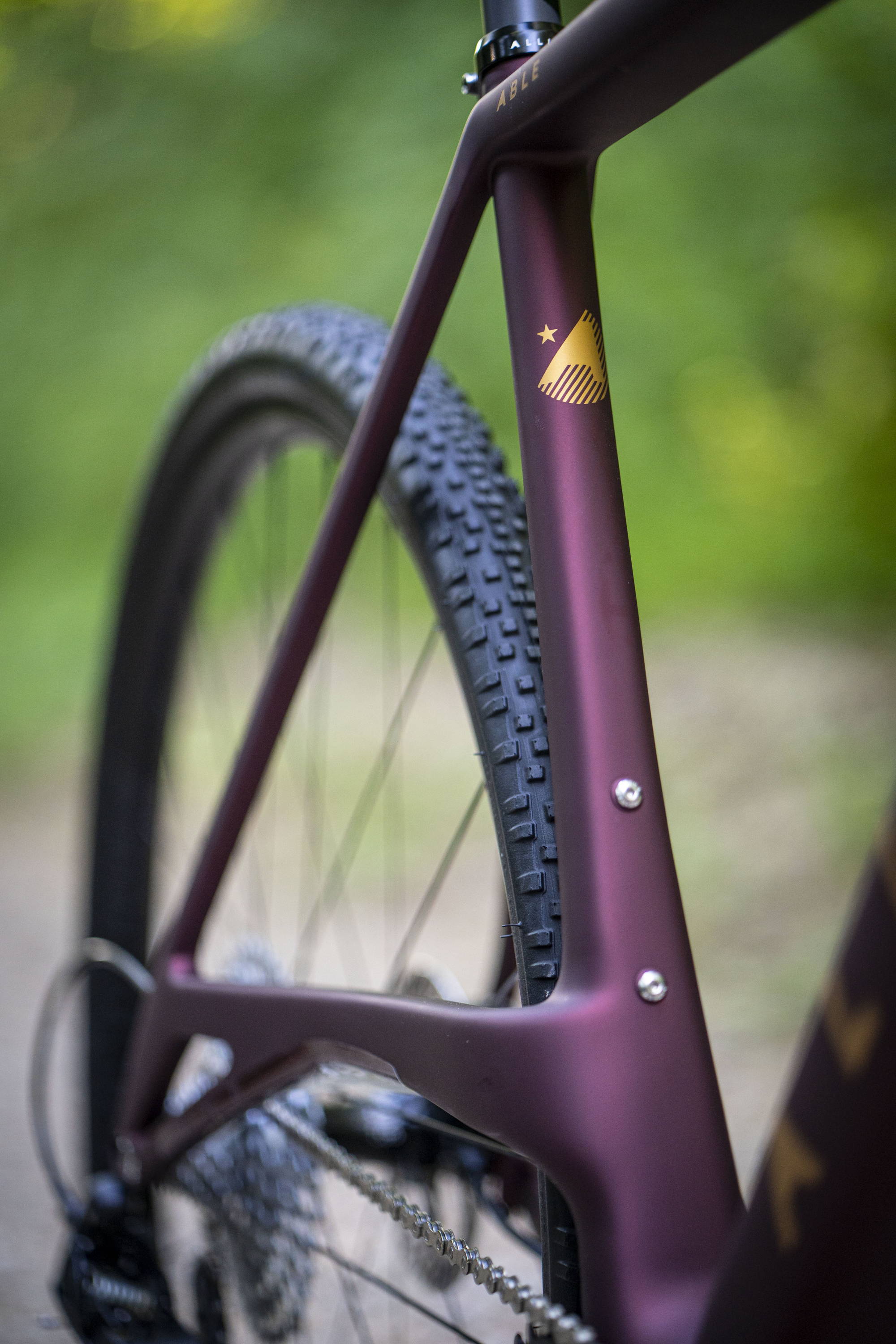 ---
If that didn't sound like you, perhaps you're looking for pure allroad performance with gravel capability.
Looking for that one drop-bar bike in the stable that can do almost everything? The ECHO, is the perfect bike for those seeking fast road riding to gravel. It takes versatility to another level and expands the tire clearance up to 40mm, allowing for a truly optimized road geometry thanks to its flip-chip system.
---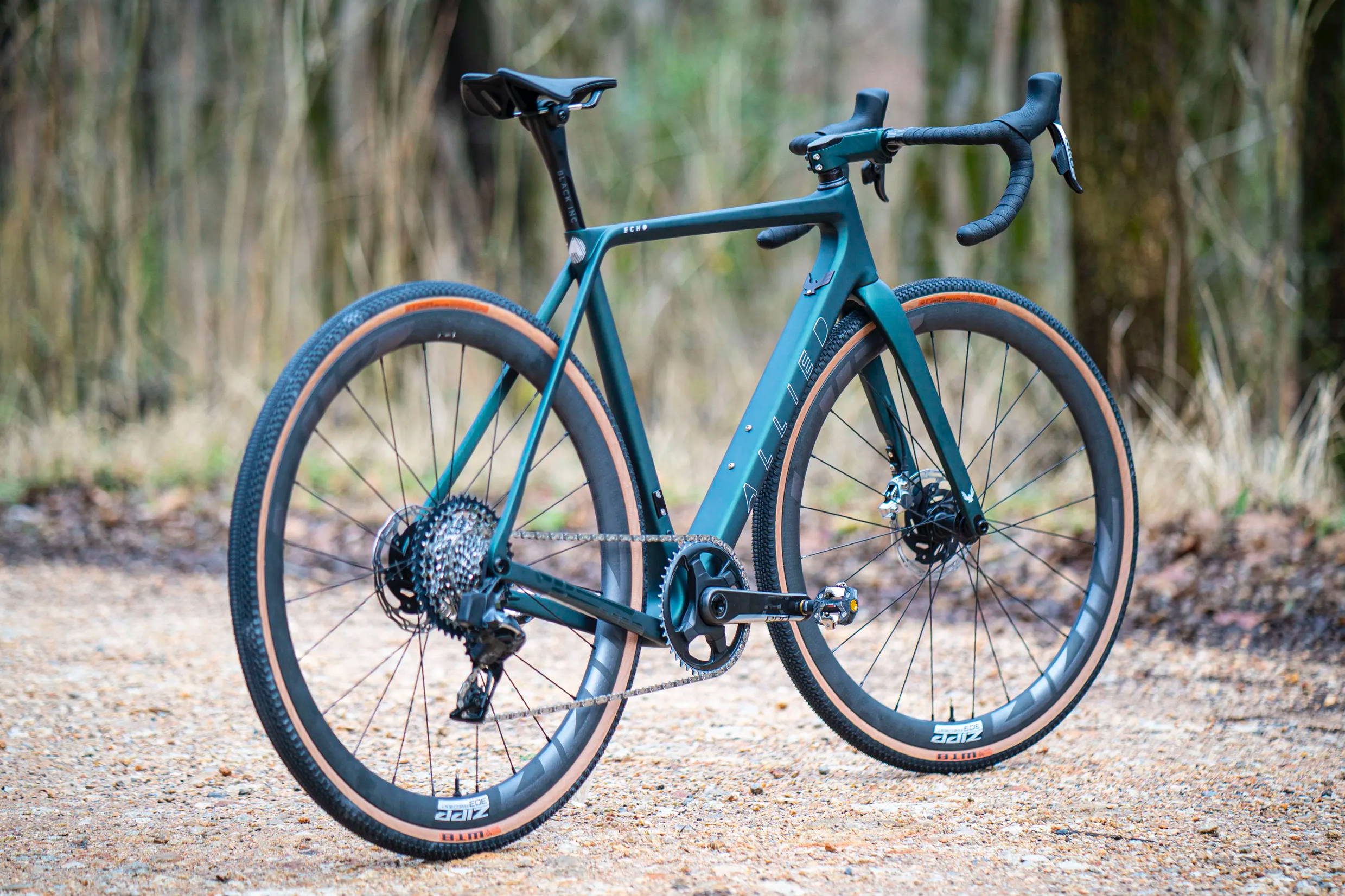 Now let's touch on geometry.
The big difference between the two bikes is steering geometry.
The slacker headtube angle and greater fork rake of the ABLE make it feel more stable in rough and steep terrain.
The steeper headtube angle and shorter rake on the ECHO make it more responsive to input which is why it feels more like a road bike in how it handles.
---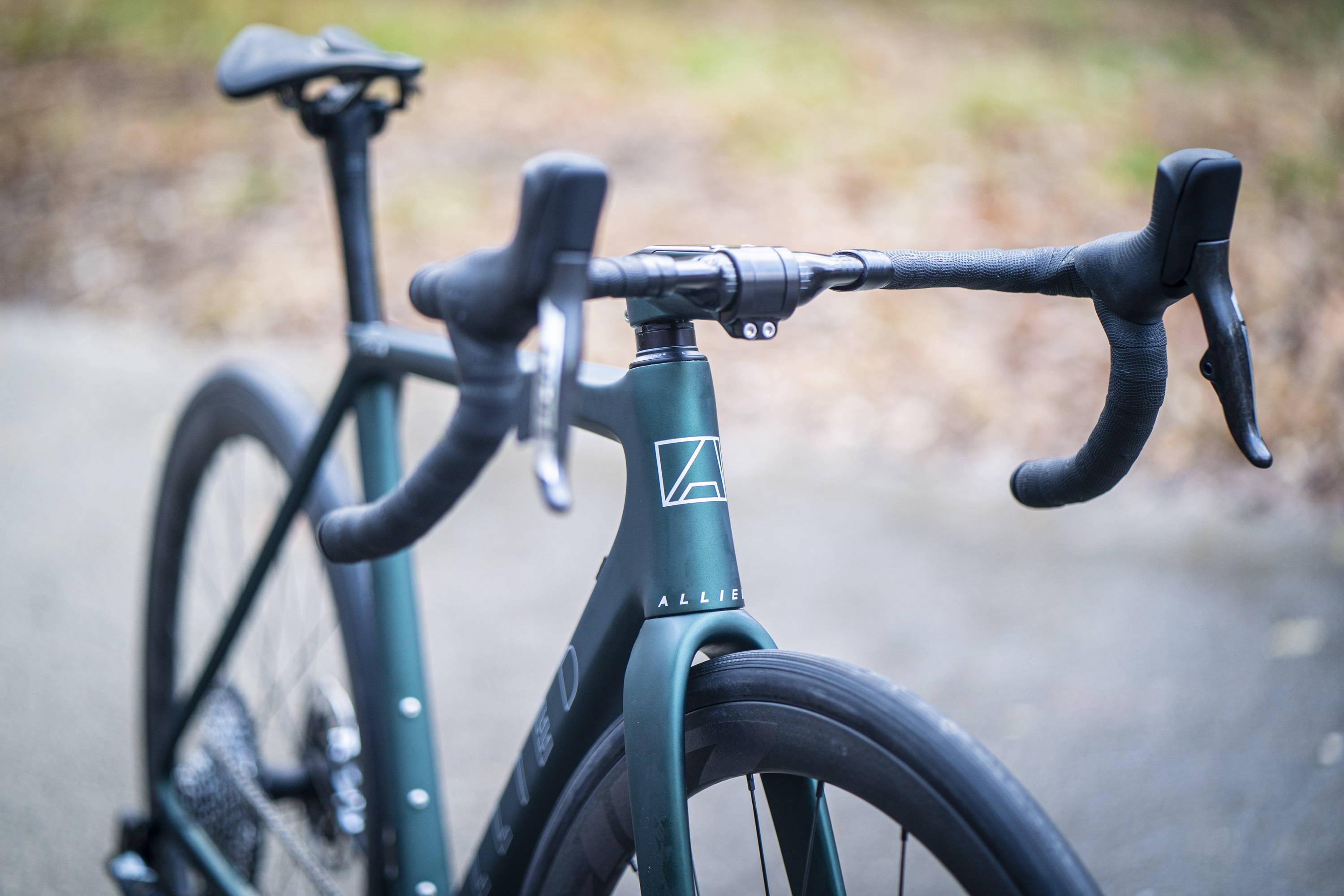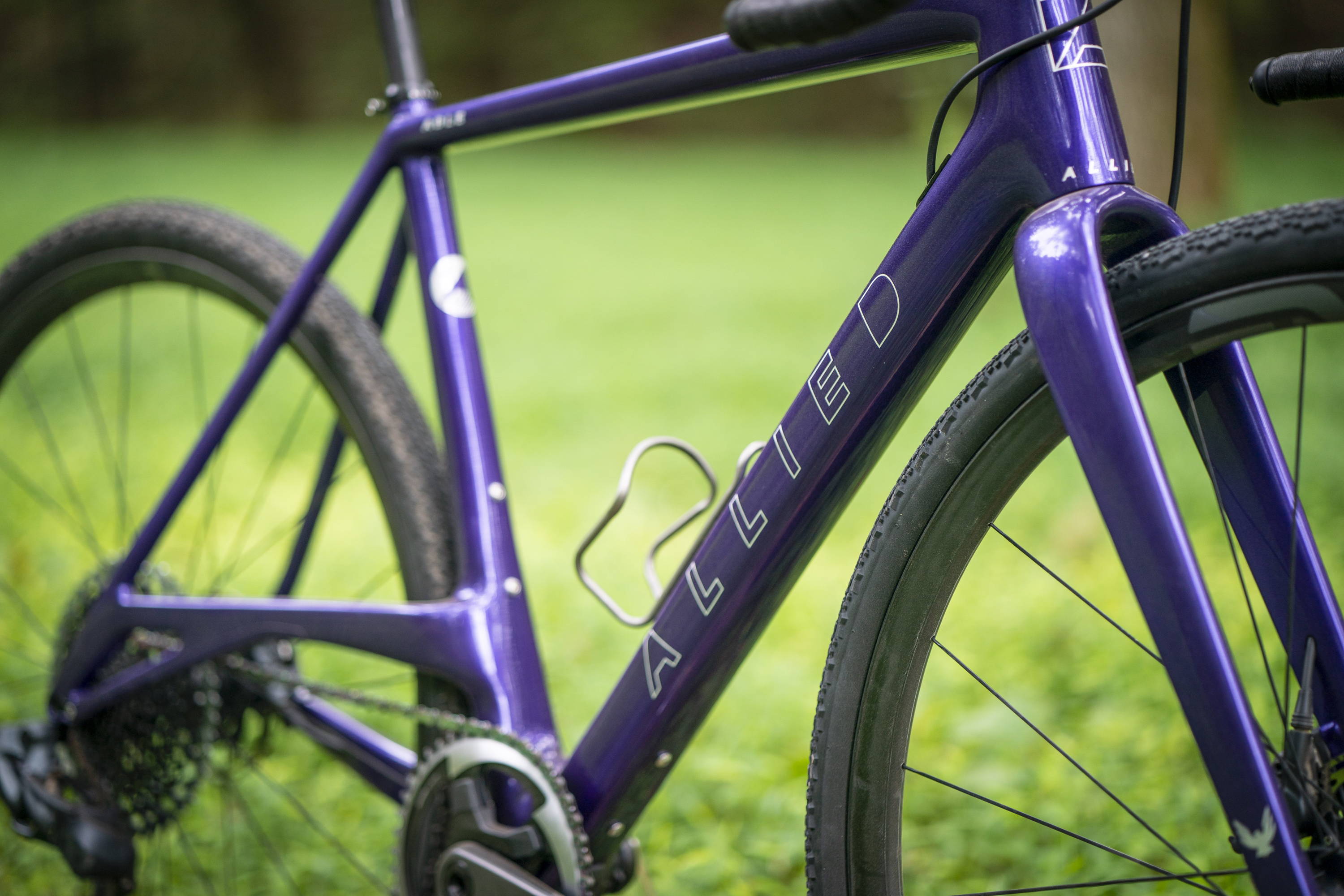 ---
The ECHO can go from road to gravel mode with a simple switch of flip chips at the front and rear dropouts. These eccentric chips and corresponding dropout design allow the rider to easily change the bike geometry, effectively changing the chainstay length and fork length by 1 cm. The difference transforms the bike from a road machine with 415mm chainstay length, 368mm fork length, 73-degree headtube angle, and tire clearance for up to 30mm, to a gravel bike with 425mm chainstay length, 378mm fork length, 72.5mm head tube angle, and 40mm tire clearance - all within a 10-minute switch of dropout chips. Pure road performance one day, gravel race-ready the next.
Alternatively, the ABLE prefers a big tire but keeps a short rear end - This is why this bike feels so snappy. The short rear end is achieved by the most striking feature on the bike - the elevated drive-side chainstay.
Getting a chainstay this short with high tire volume is a packaging exercise because the chainring, chainstay, and tire all compete for space behind the bottom bracket. On mountain bikes this problem is addressed by widening the bottom bracket -- but that affects Q factor (the distance between the pedal attachment points on the crank arms, when measured parallel to the bottom bracket axle)in a negative way. When we made the decision to make the ABLE 1X-specific it opened the design envelope and ultimately led to the decision to elevate the chainstay. By moving it up and out of the way we could make it extremely wide resulting in an incredibly responsive ride.
---
Here's a visual on how the bikes can be optimized depending on where and how you ride.

---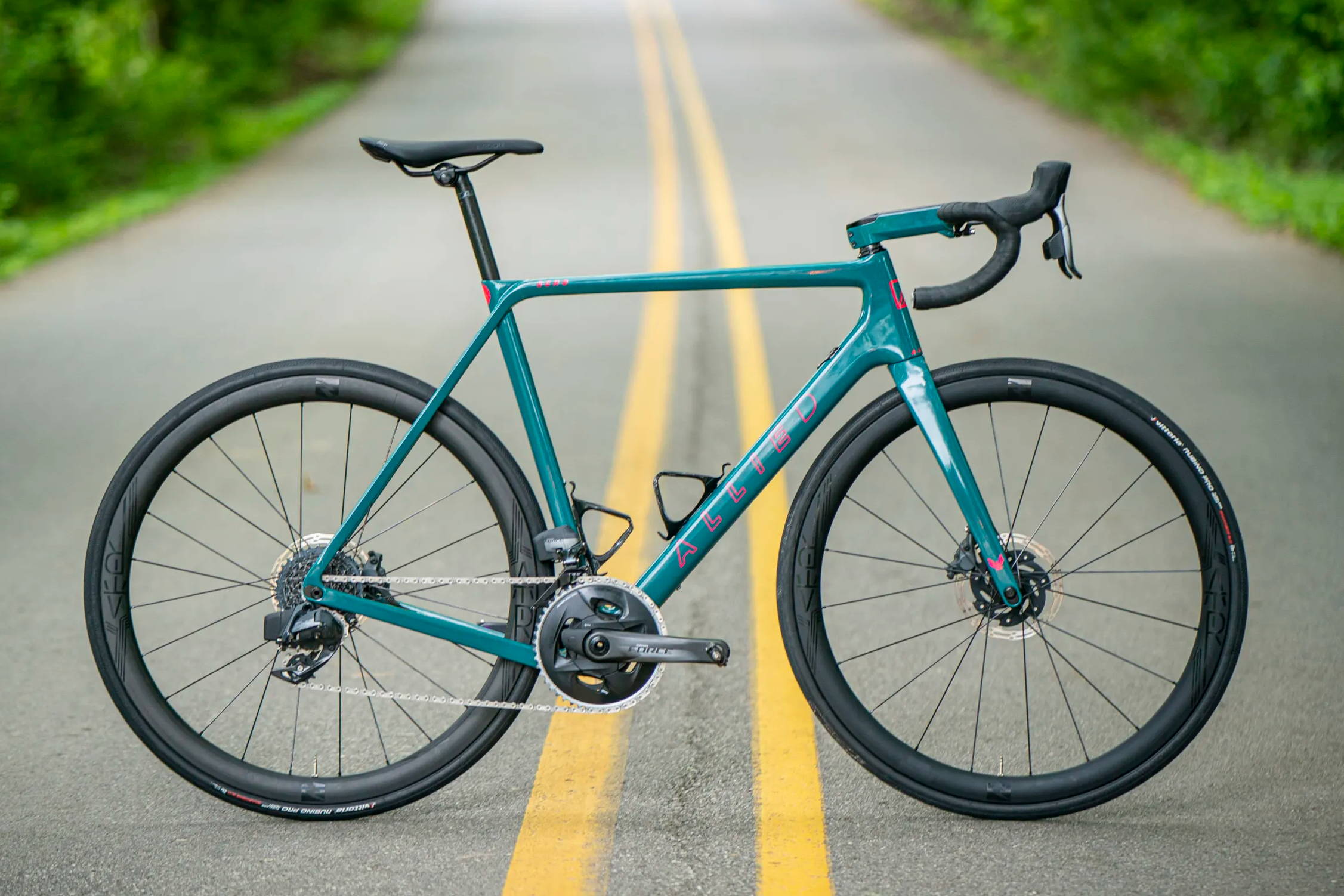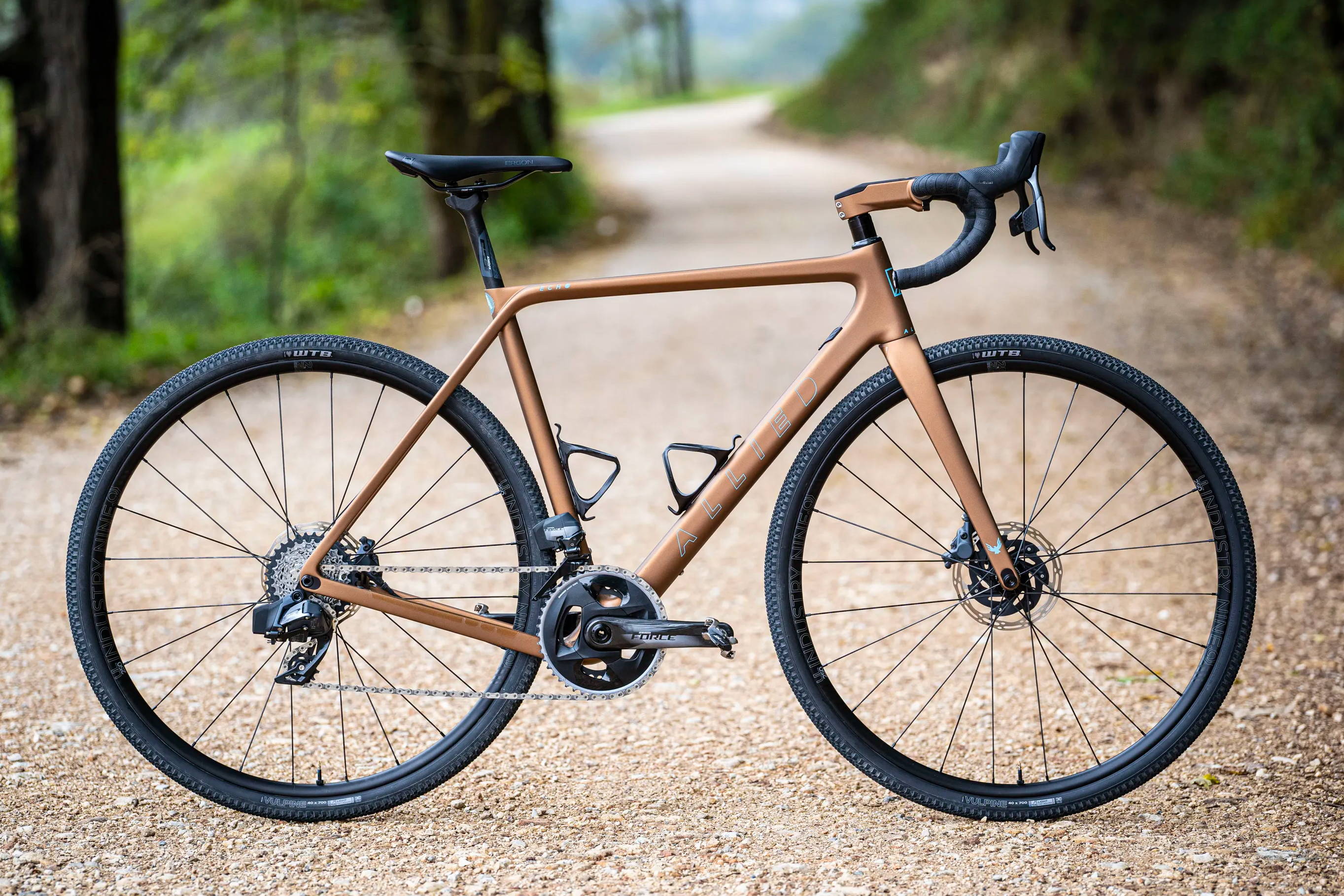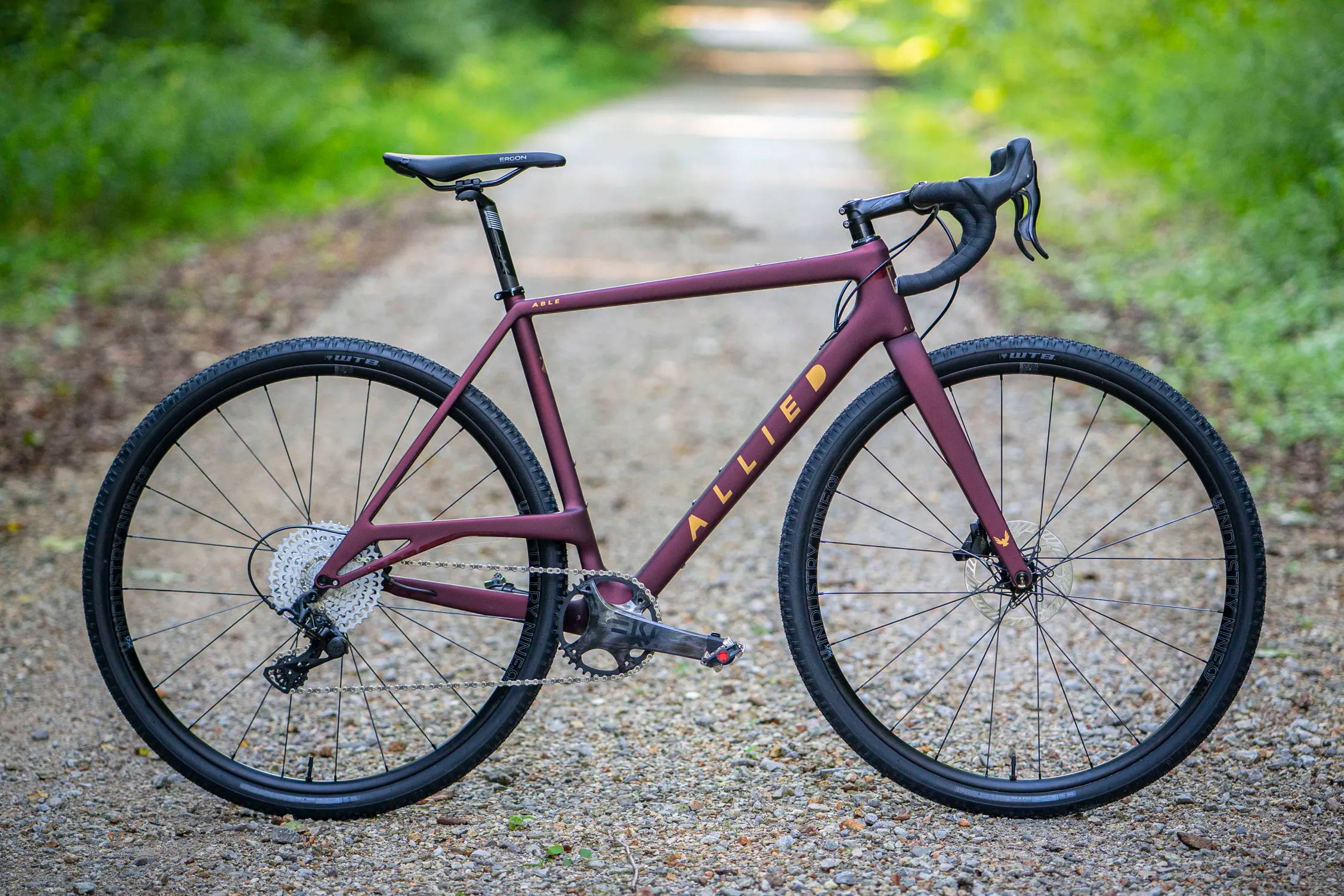 ---
RIDE TYPE
Racing
Pavement
Endurance
Training
RIDE TYPE
Racing
Gravel
Hardpack Dirt
Fire Roads
Cyclocross
RIDE TYPE
Racing
Gravel
Chunky Gravel
Hardpack Dirt
Fire Roads
Singletrack
Bike Packing
---
EVENTS
Driveway Series - TX
Skinny Tire Festival - UT
Tour of Georgia Grand Fondo - GA
The Mid South - OK
Belgian Waffle Ride - CA
SBT GRVL - CO
Rule of 3 - AR
Unbound - KS
Crusher in the Tushar - UT
Big Sugar - AR
---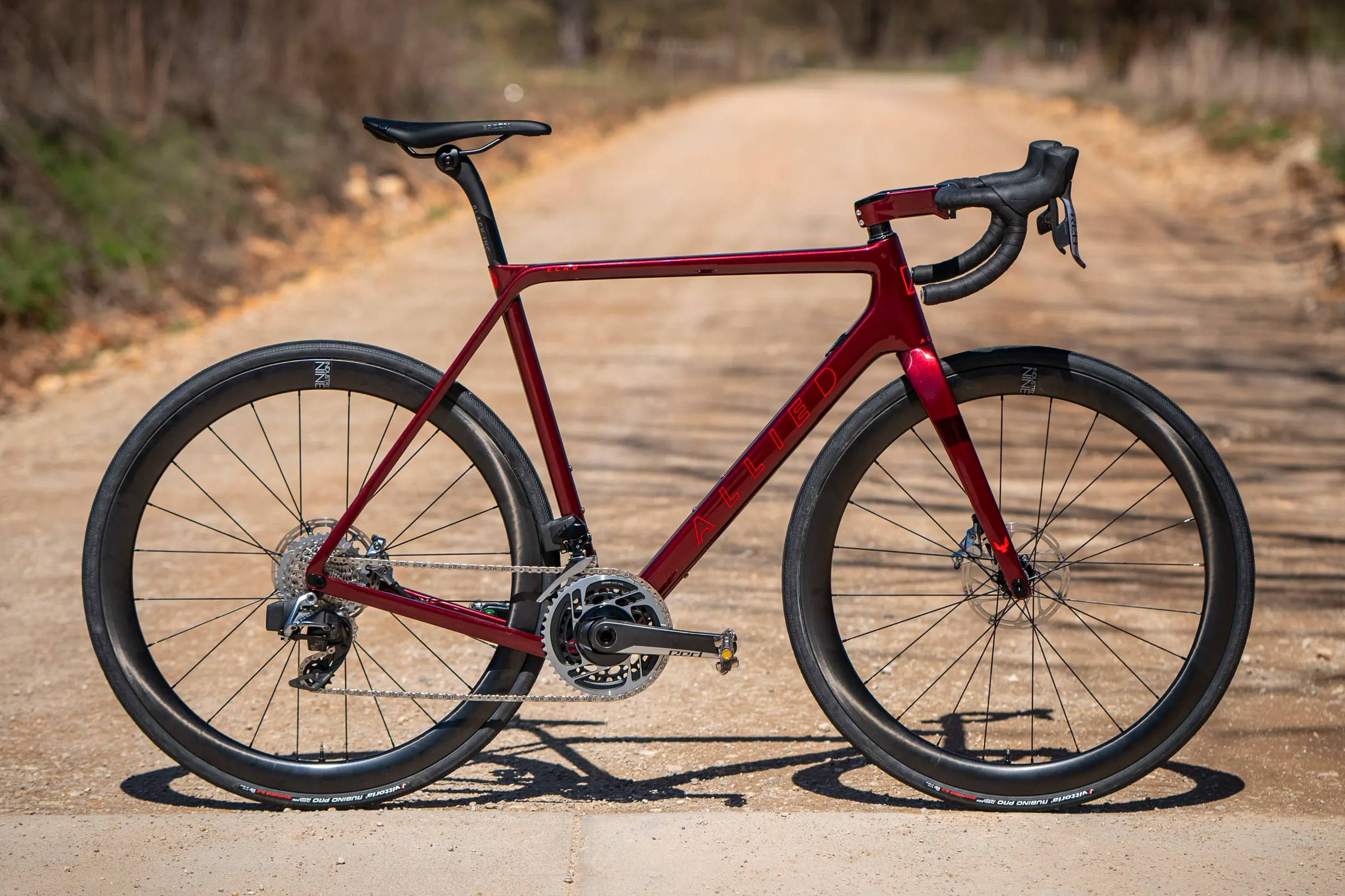 HAVE MORE QUESTIONS OR JUST WANT TO TALK ABOUT YOUR OPTIONS? LET US HELP.
GIVE US A CALL (844) 222-1666
YOU CAN ALSO EMAIL US: support@alliedcycleworks.com