Allroad or Able? It's a question we get every day (multiple times!) The temptation to go with the Allroad almost always comes down to the same considerations.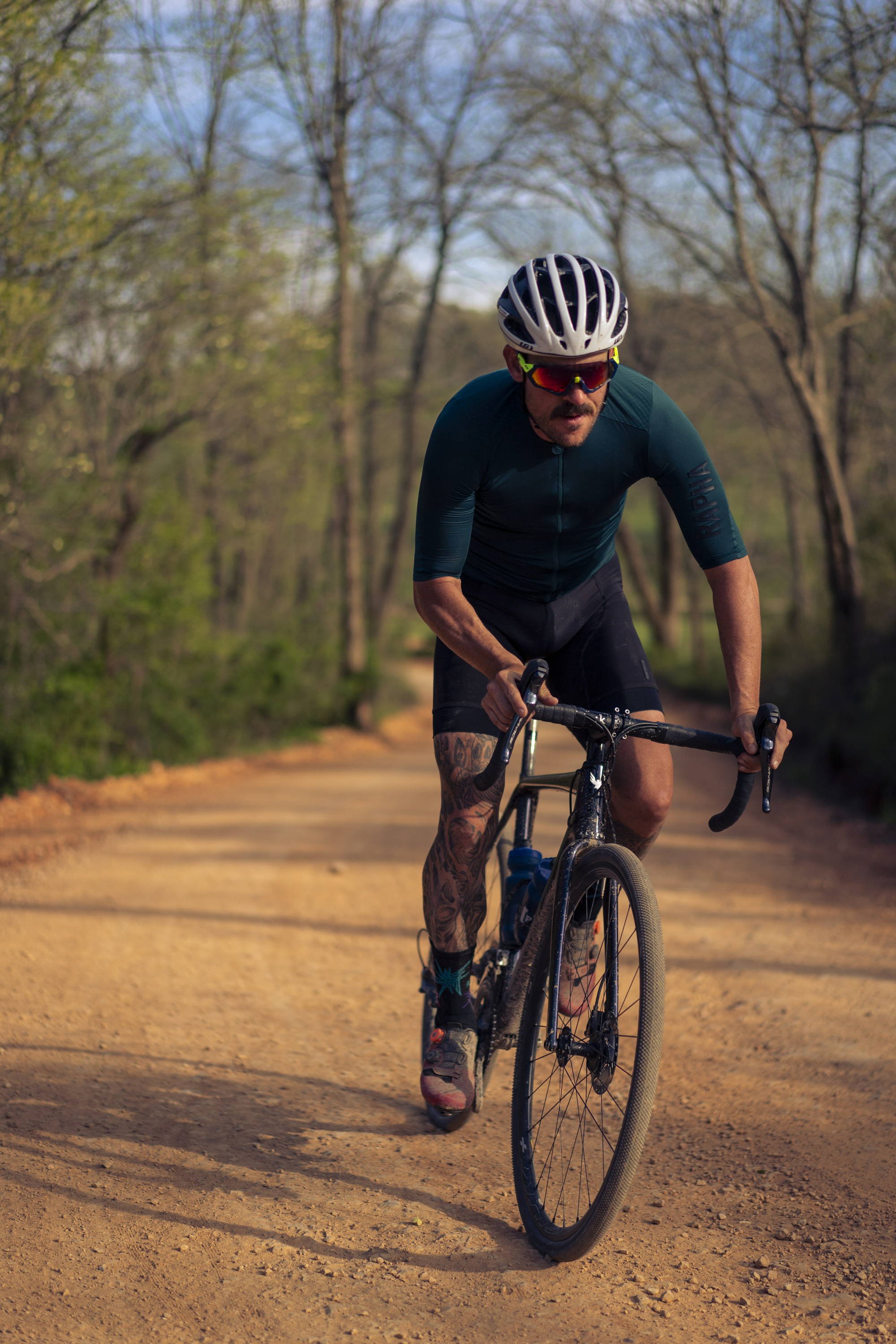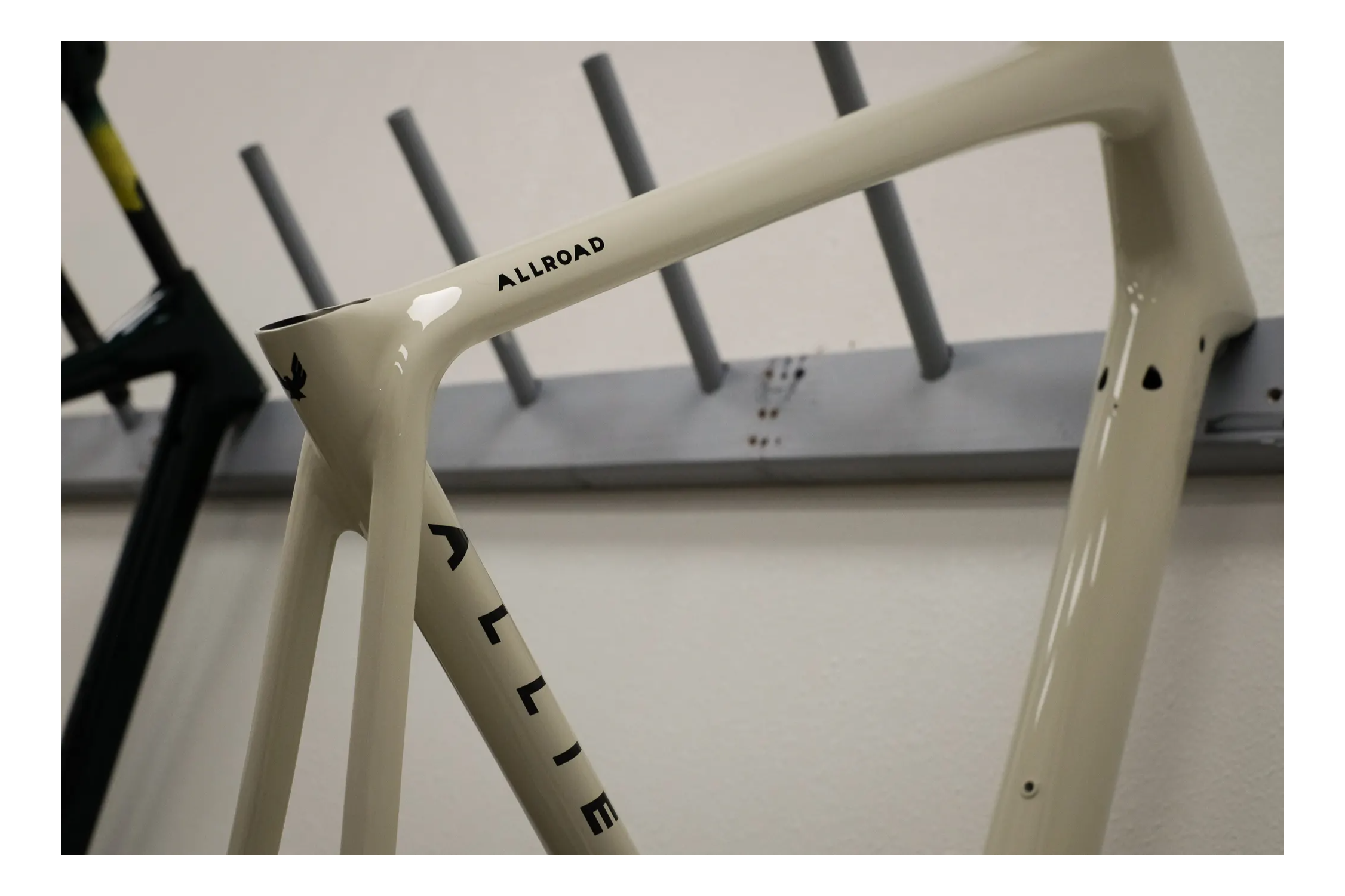 The Able is our best-known bike for some obvious reasons. Its elevated chainstay is eye-catching and it was the bike that won both the Men's and Women's Dirty Kanza 200 last year.
So it comes as a surprise to many people that we sell just as many Allroads as Ables.
Typically three considerations come into play for Allroad buyers:
Home Terrain
Big cities are awash in pavement and it takes real time and effort to navigate to gravel, dirt, and technical trails.
If you equip an Allroad with 25c or 28c tires, nothing will stop you from chasing Strava KOMs on the road. The bike will feel like a flat-out thoroughbred.
But the Allroad has a split personality. If you put on 32c or 35c tires, it carves through packed dirt and feels sure-footed on marble-sized gravel. More aggressive terrain than that is best done an Able -- but for many, that's a rare find near the city.
Our customers who live in big metros tend to go with the Allroad since it's usually the best fit for the bulk of urban adventuring.
Having it all
Our perfect garage houses an Able and an Alfa Disc. That pair is dialed for any conceivable riding challenge.
But for many owning only one bike is reality, ideally one that can do almost everything well. The Allroad with 32c slick tires is as close as we've ever seen to that.
Air your tires up to 65psi, you can still swing a big stick at your local criterium. Air them up to 40psi, you can tackle gravel monuments like the Mid South or the Belgian Waffle Ride.
We admit the Allroad has limits. Baseball-sized gravel, mud, and gaps in natural stone (an increasingly common feature on singletrack) will all be problematic, and are better-suited for the Able. But if these aren't obstacles you typically face, then the Allroad is likely ideal for almost all you'll encounter.
Aesthetic Sensibility
Riders whose roots run deeper in road than mountain tend to skew towards the Allroad. It comes down to a handful of attributes:
Drivetrain: The Allroad is intended for double-chainrings, exactly what you've seen on road bikes since the dawn of the front derailleur. The Able is built exclusively for 1x chainrings, a common sight on mountain bikes that's still largely shunned in the road scene.
Tube profile: Sure, road bikes have had their share of wing-like downtubes and "squoval" this and that. But the most memorable frames going all the way back to the Merckx era are round or seem round-ish. The Allroad's oversized oval tube profiles embrace this tradition, which is especially evident in comparison to the squared-off tube design of the Able.
Top tube angle: The Allroad has an all-but-horizontal top tube. As with the oval tubing profiles, this hearkens to the long history of elegance in road racing bikes. By contrast, the Able has a generously angled top tube such as what you see in a hardtail.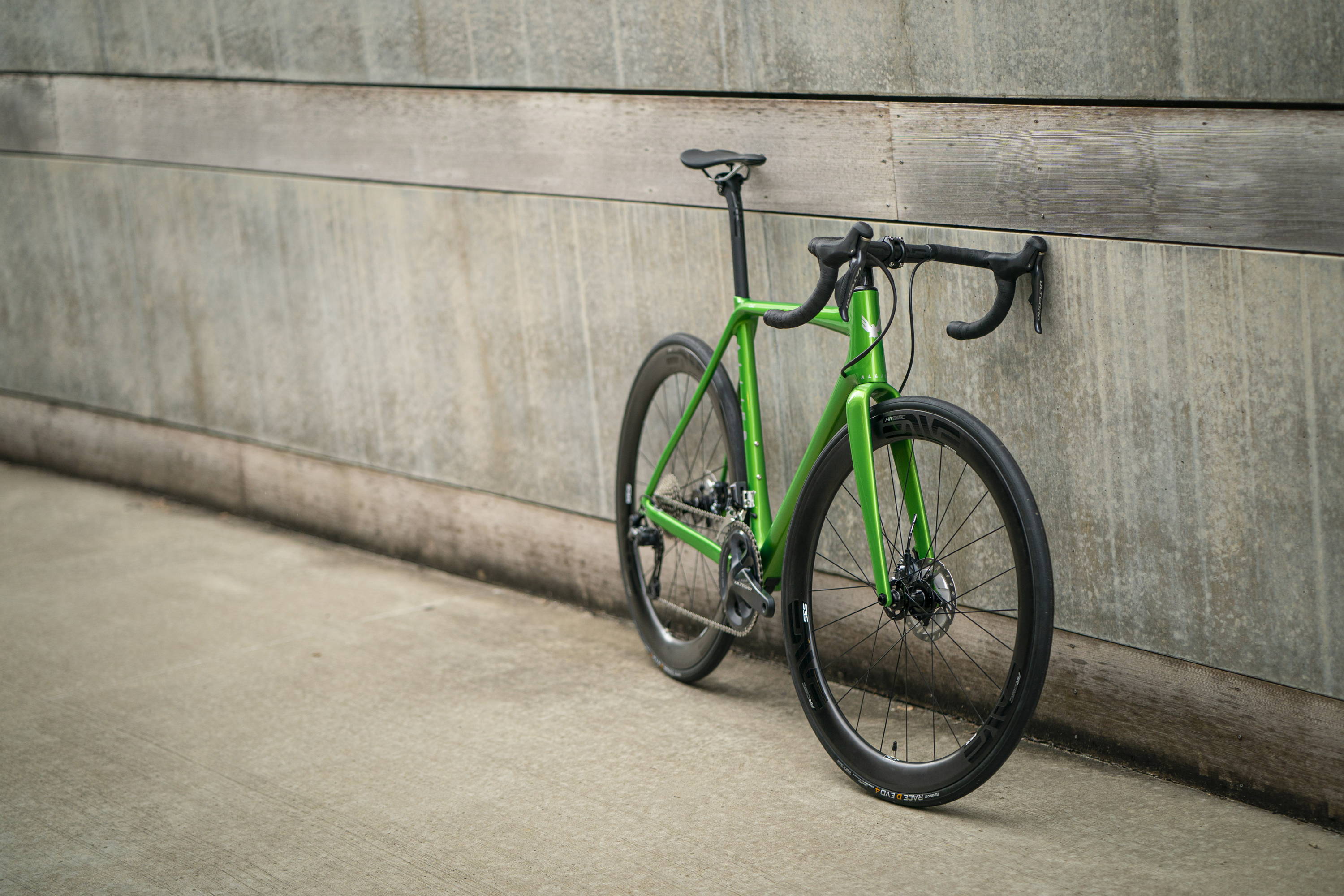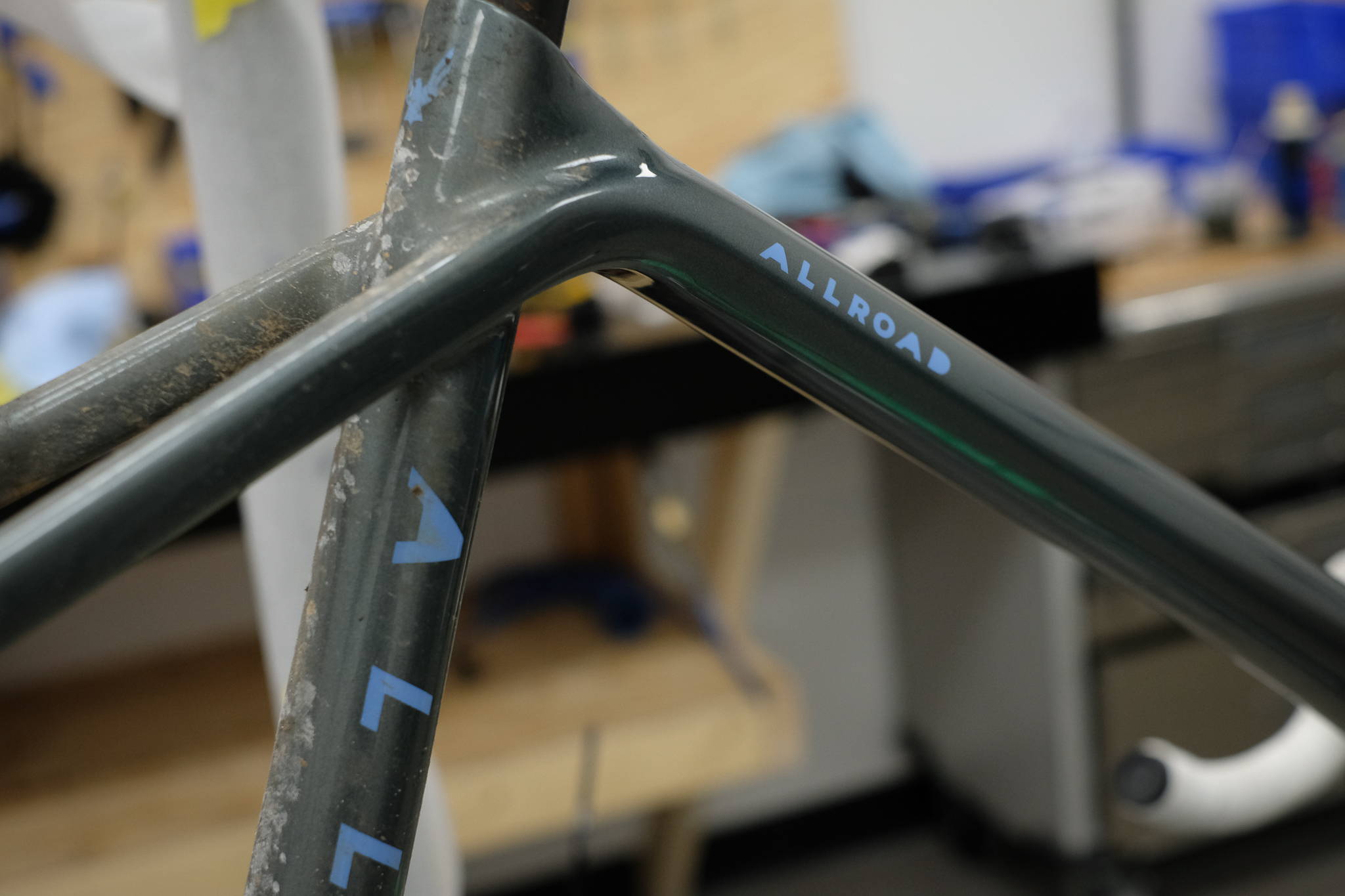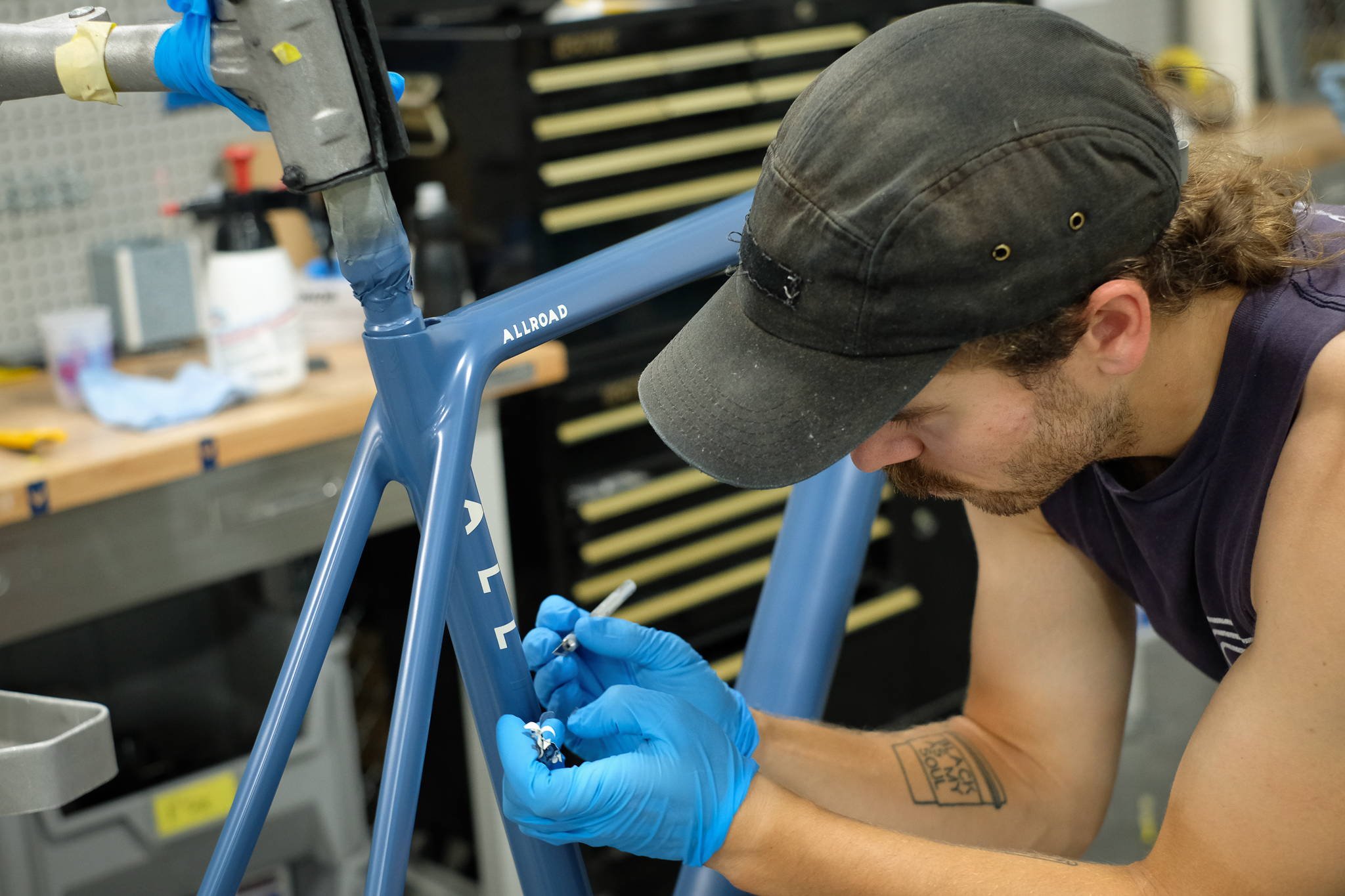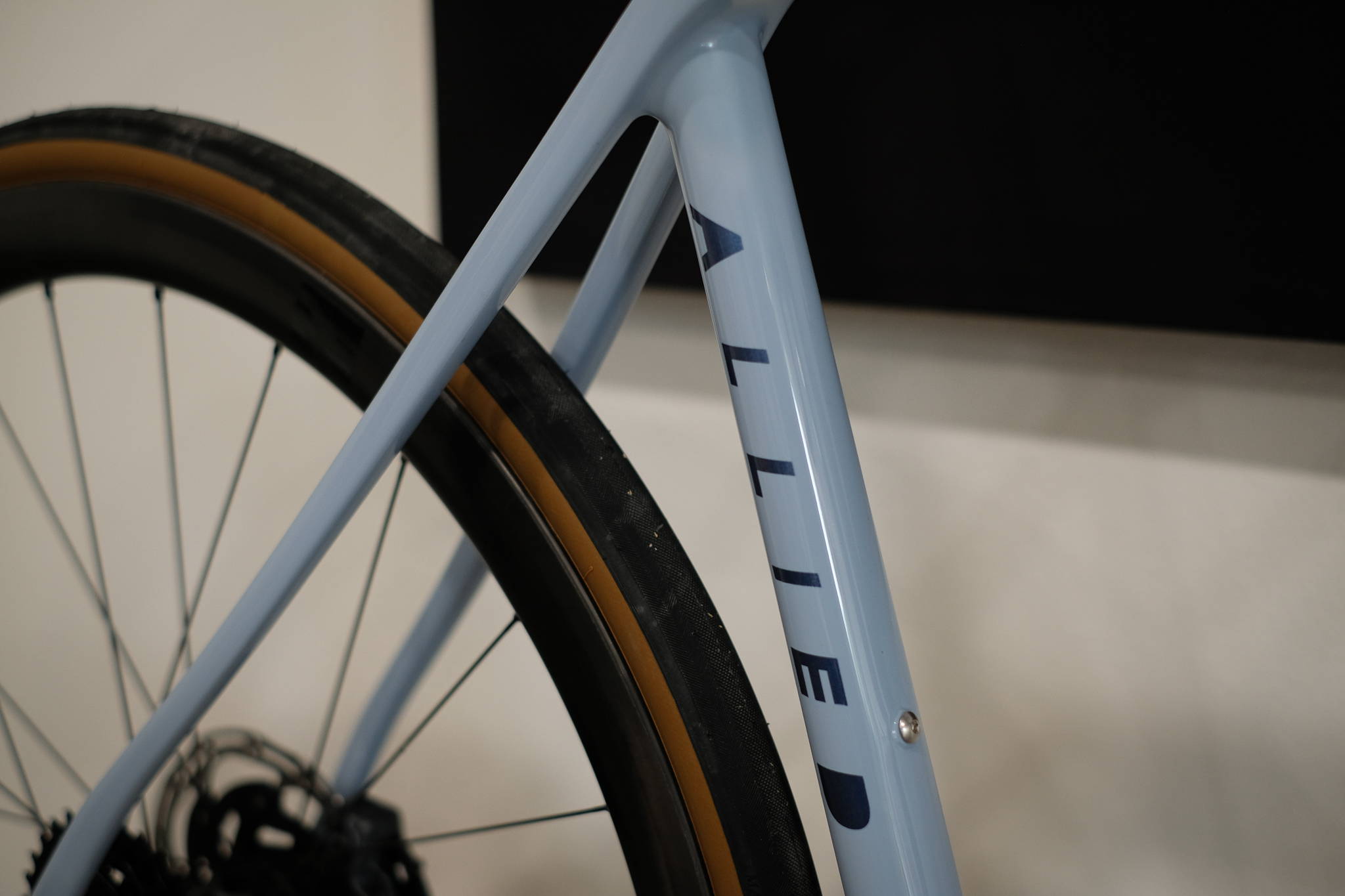 ---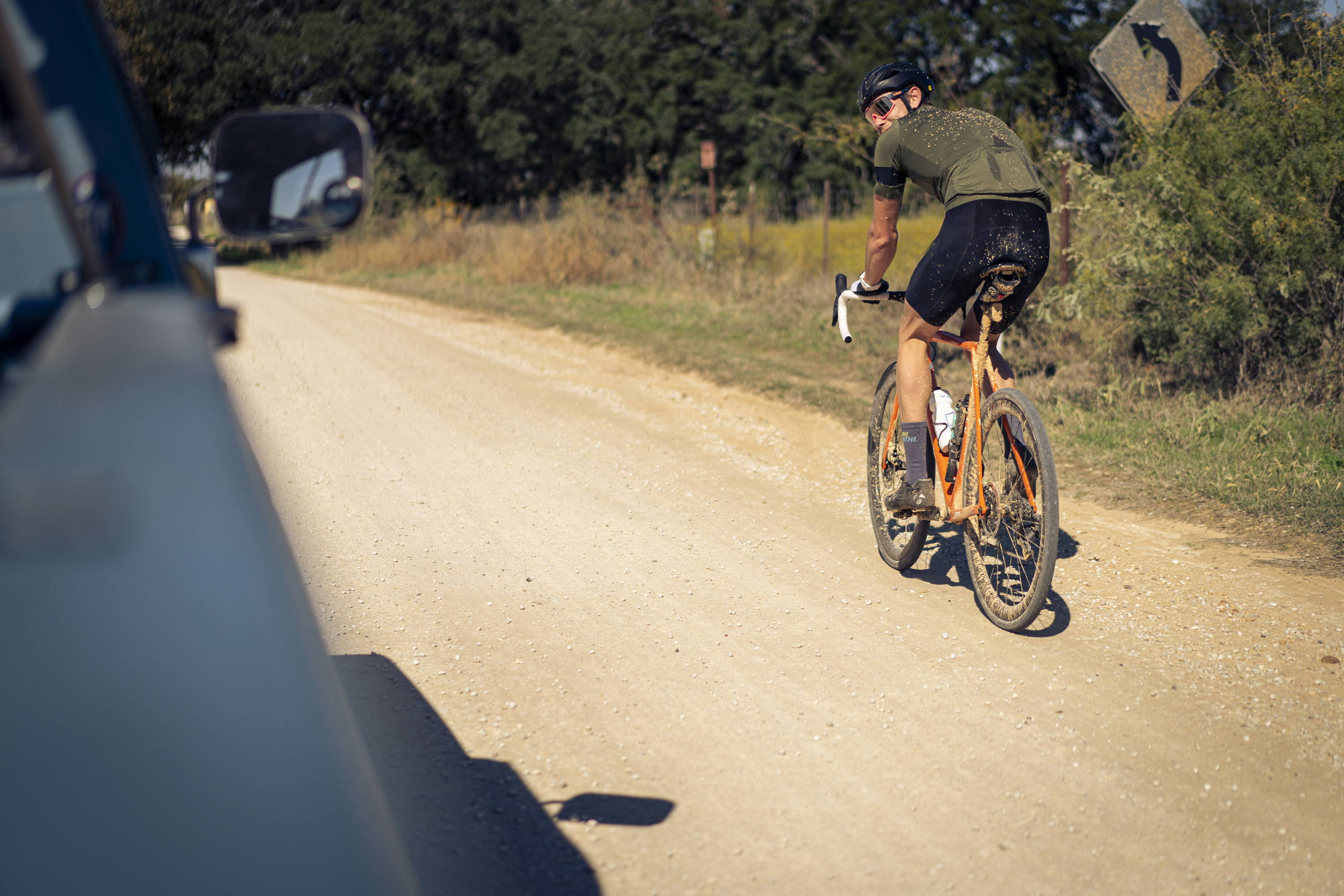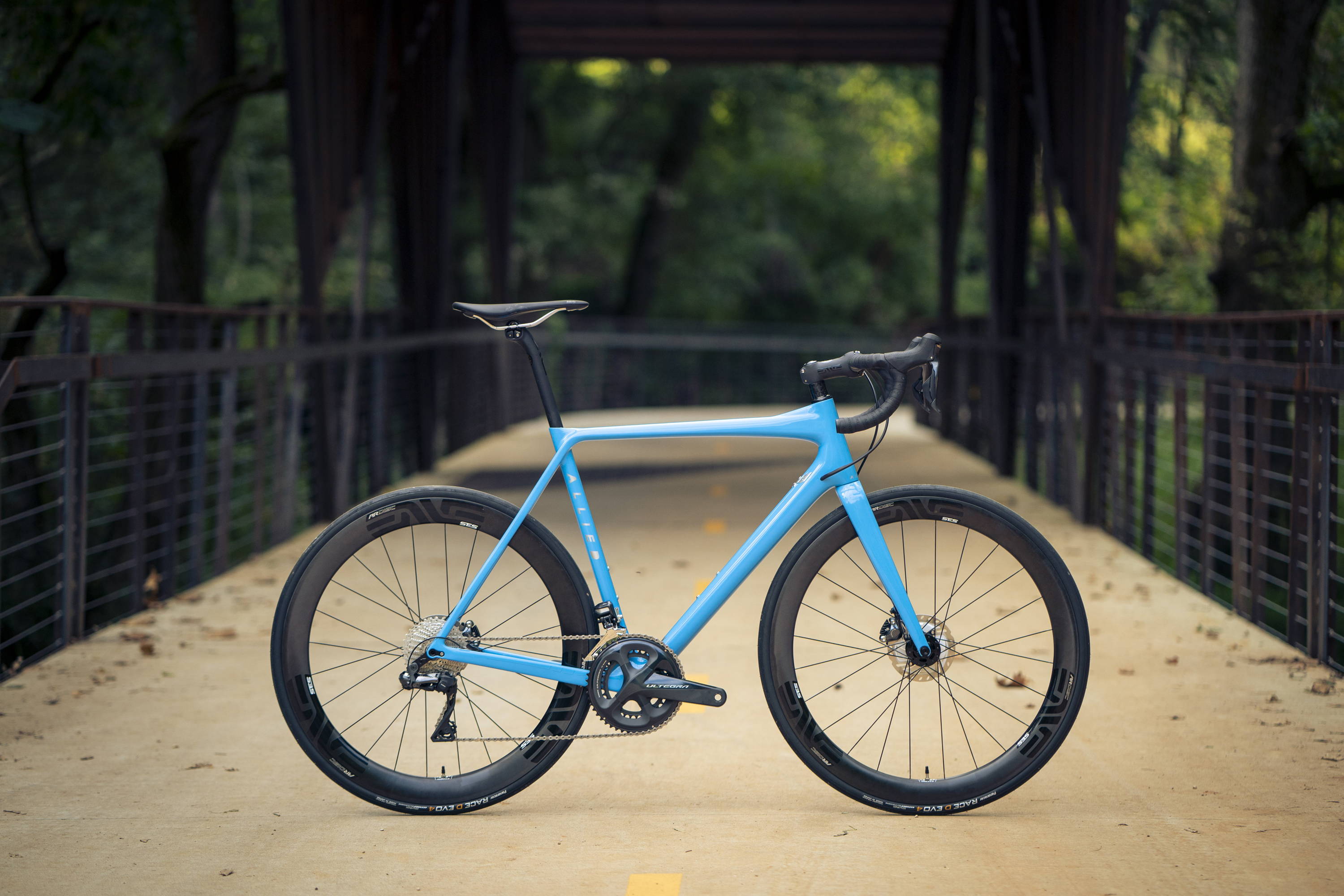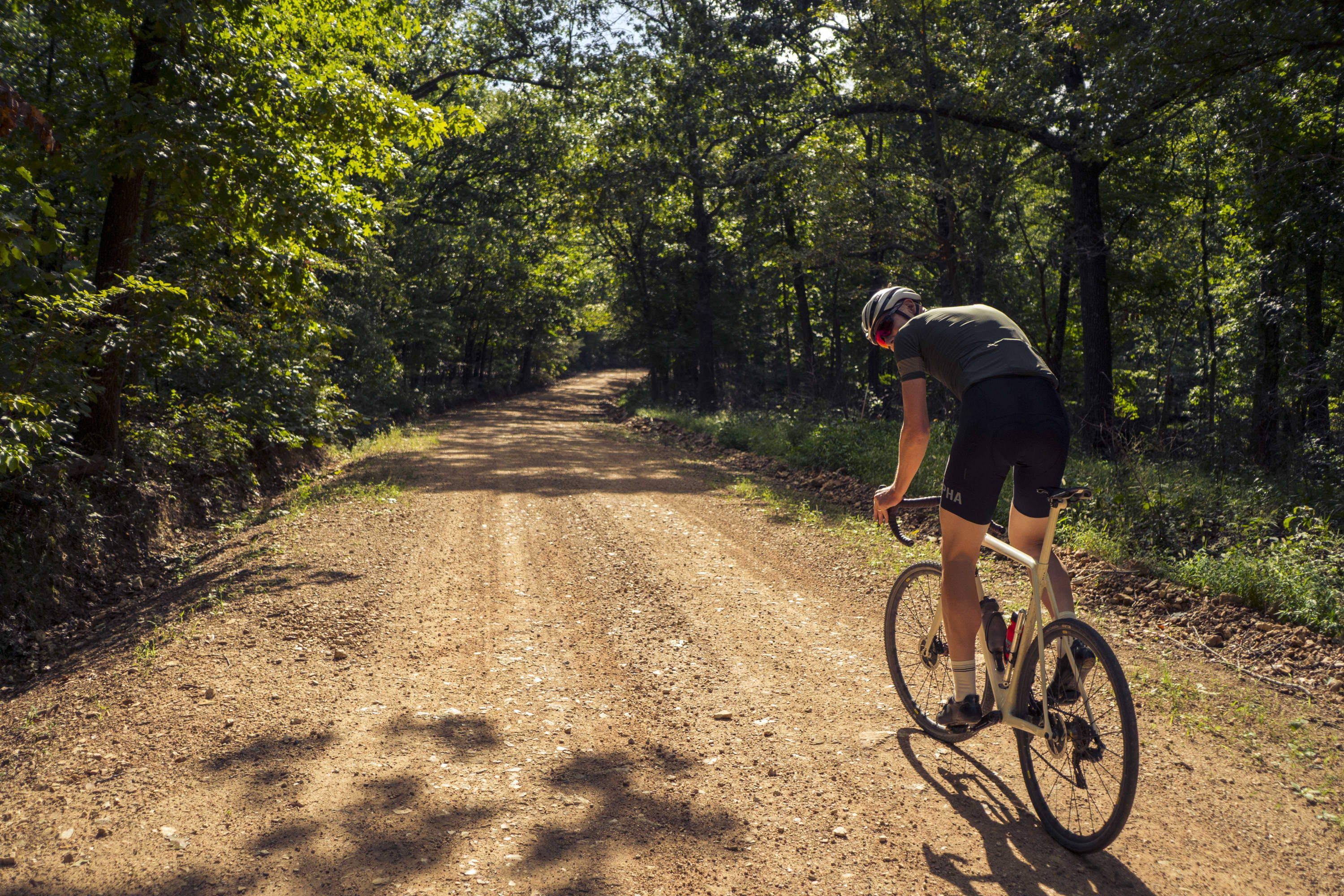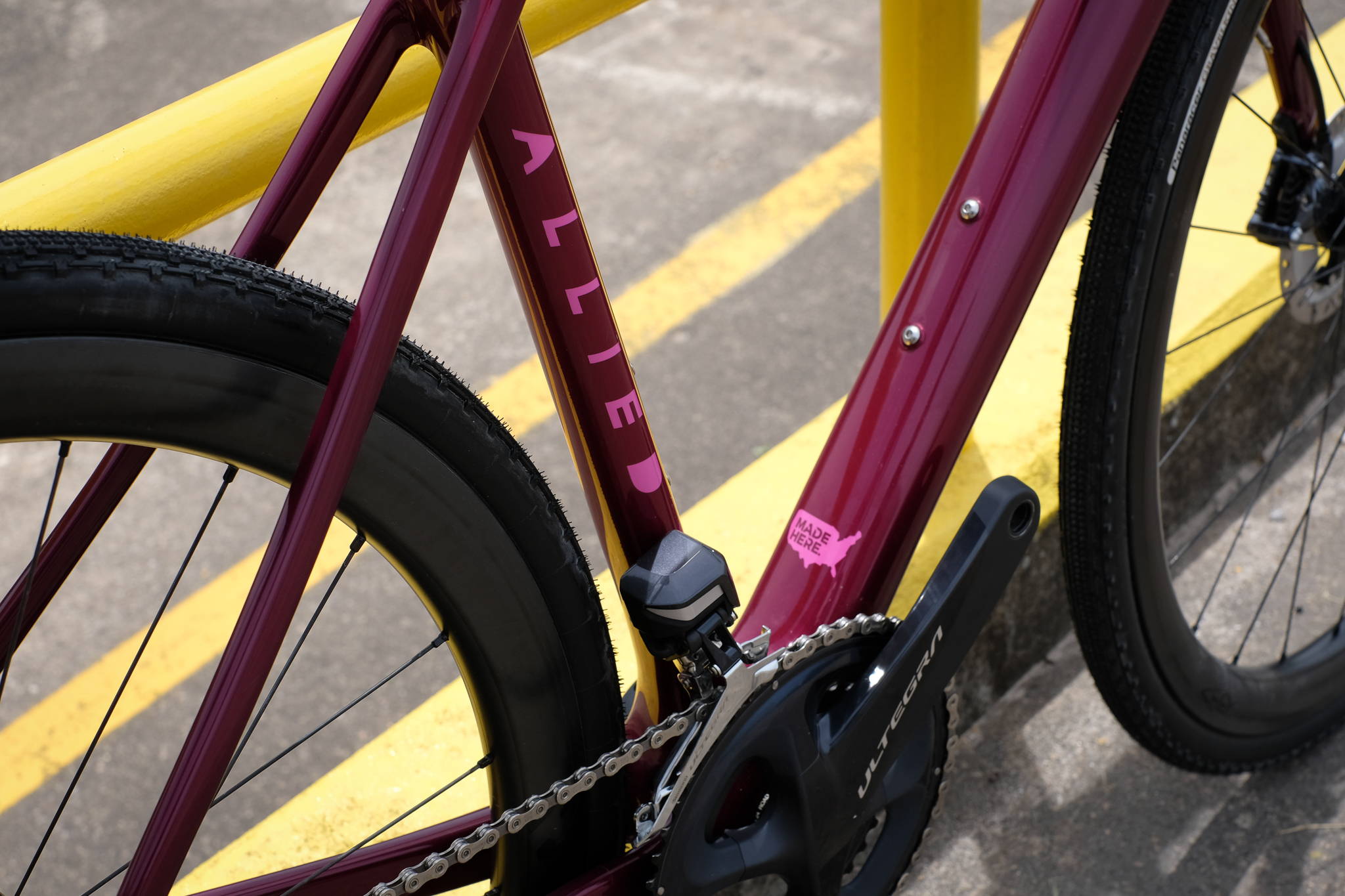 ---