---
Big Sugar Gravel is our backyard - where we train, test product, and play. We know these roads like the back of our hands, and decided to jump around on course all day to see how it all played out.
A Photo Essay: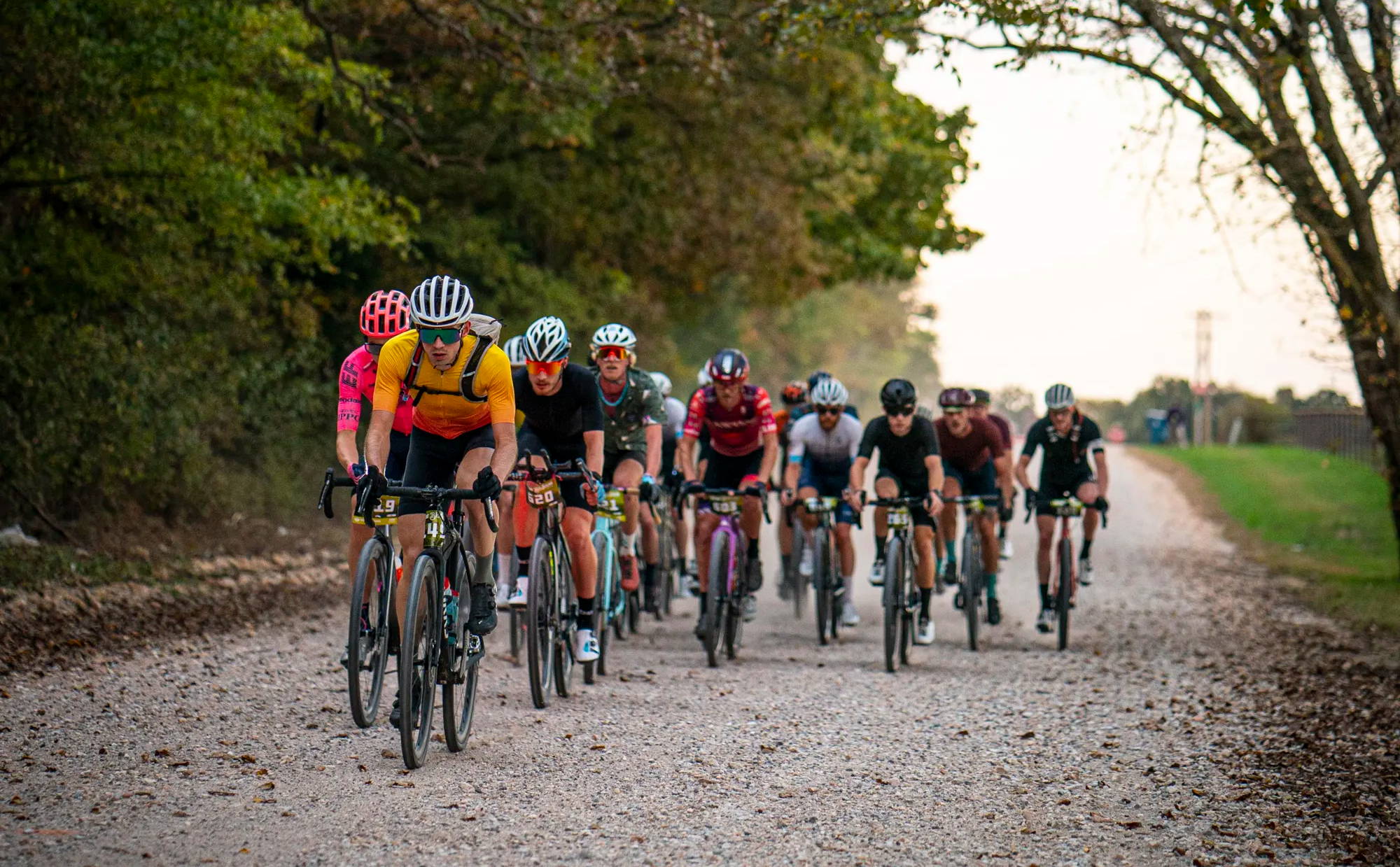 The early miles of the course are fast, and they are furious. By mile 15 the front group had already dwindled to a scant 20-30 riders, around 25 mph pace, with numerous players frantically trying to catch back on.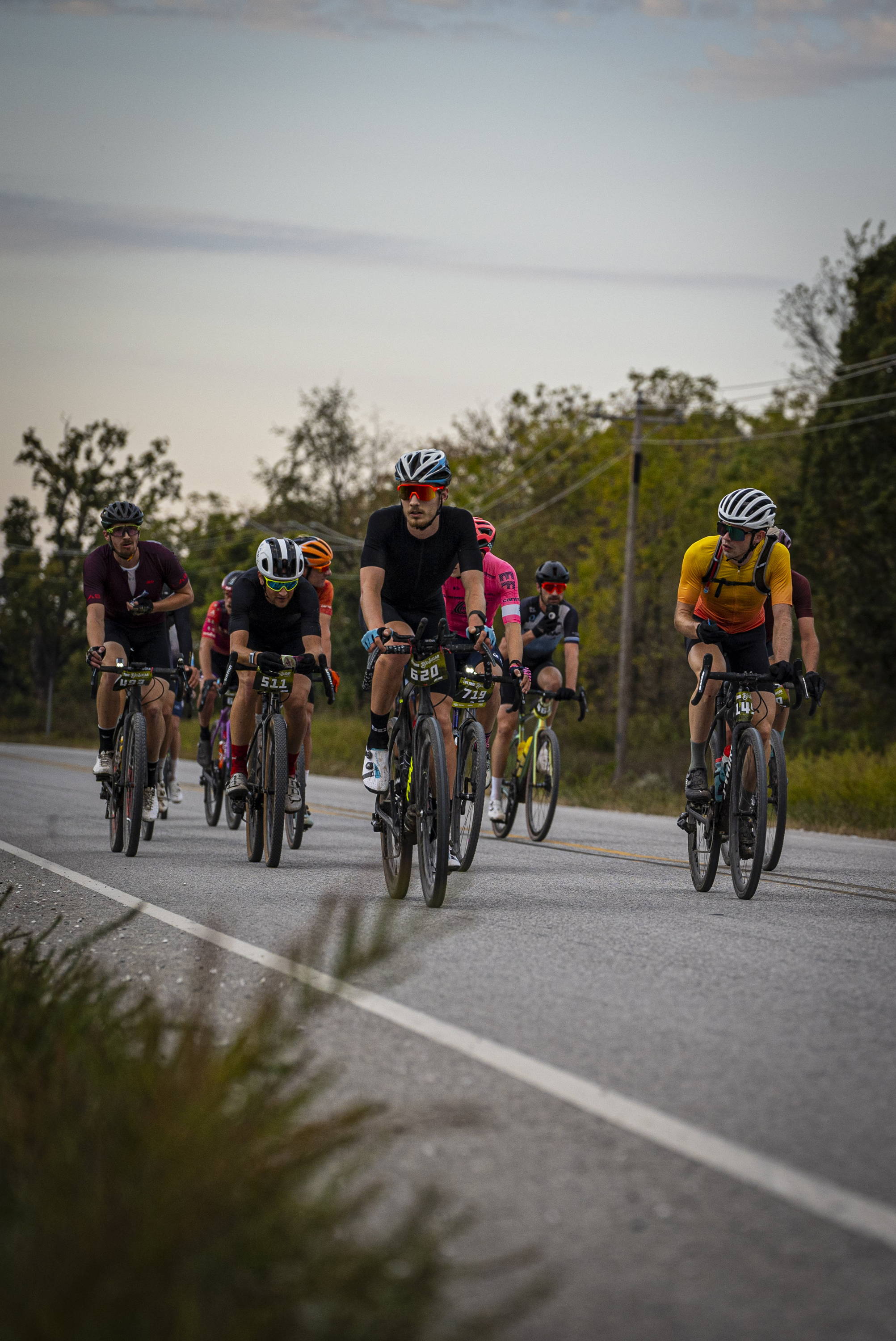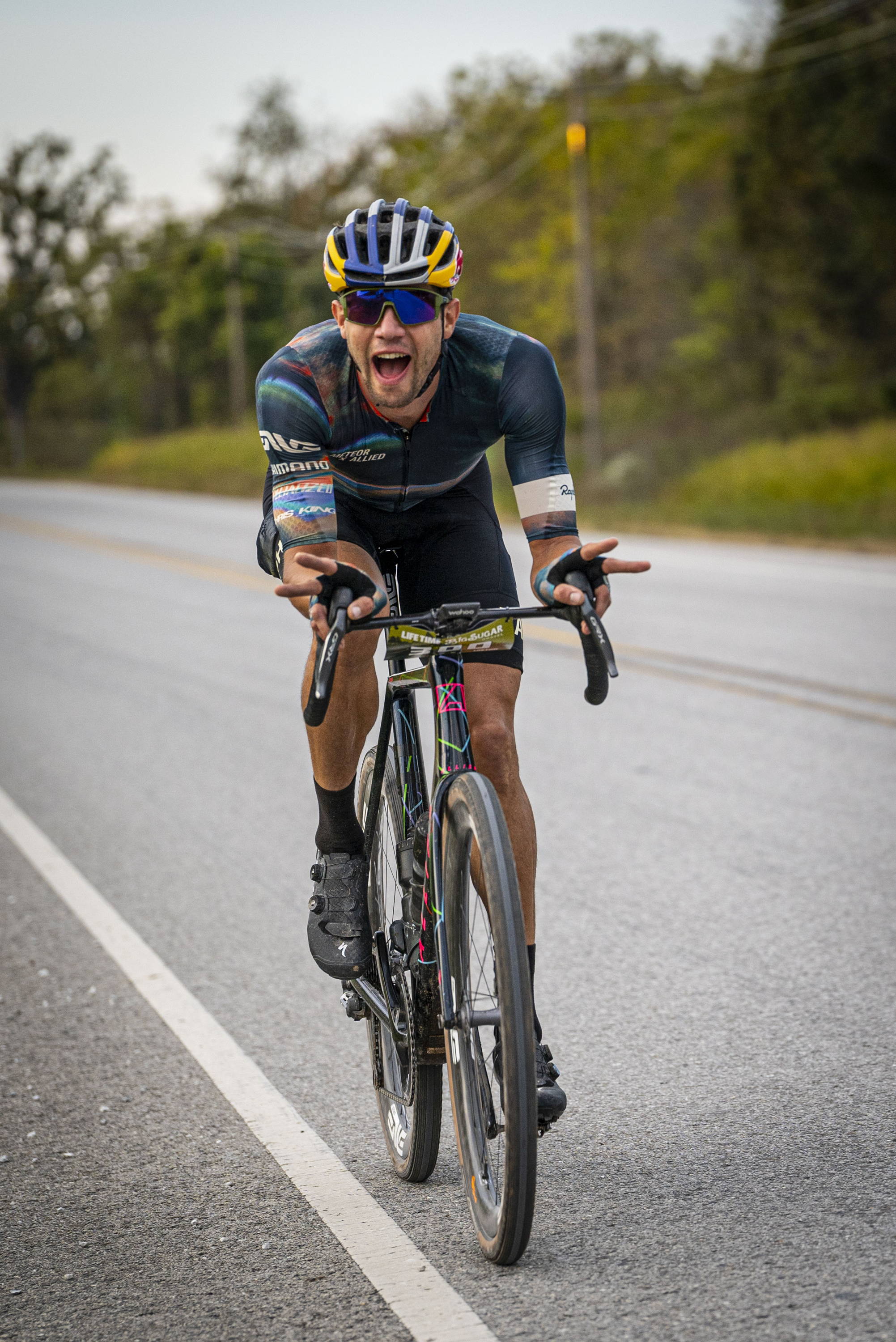 Mile 20, a short breather for an even thinner front group. Eat, breathe, prepare for the coming punchy pitches.
Colin Strickland had already had a puncture that had him chasing, but the furious pace would prevent him from ever regaining contact. All you can do is smile and pedal.
---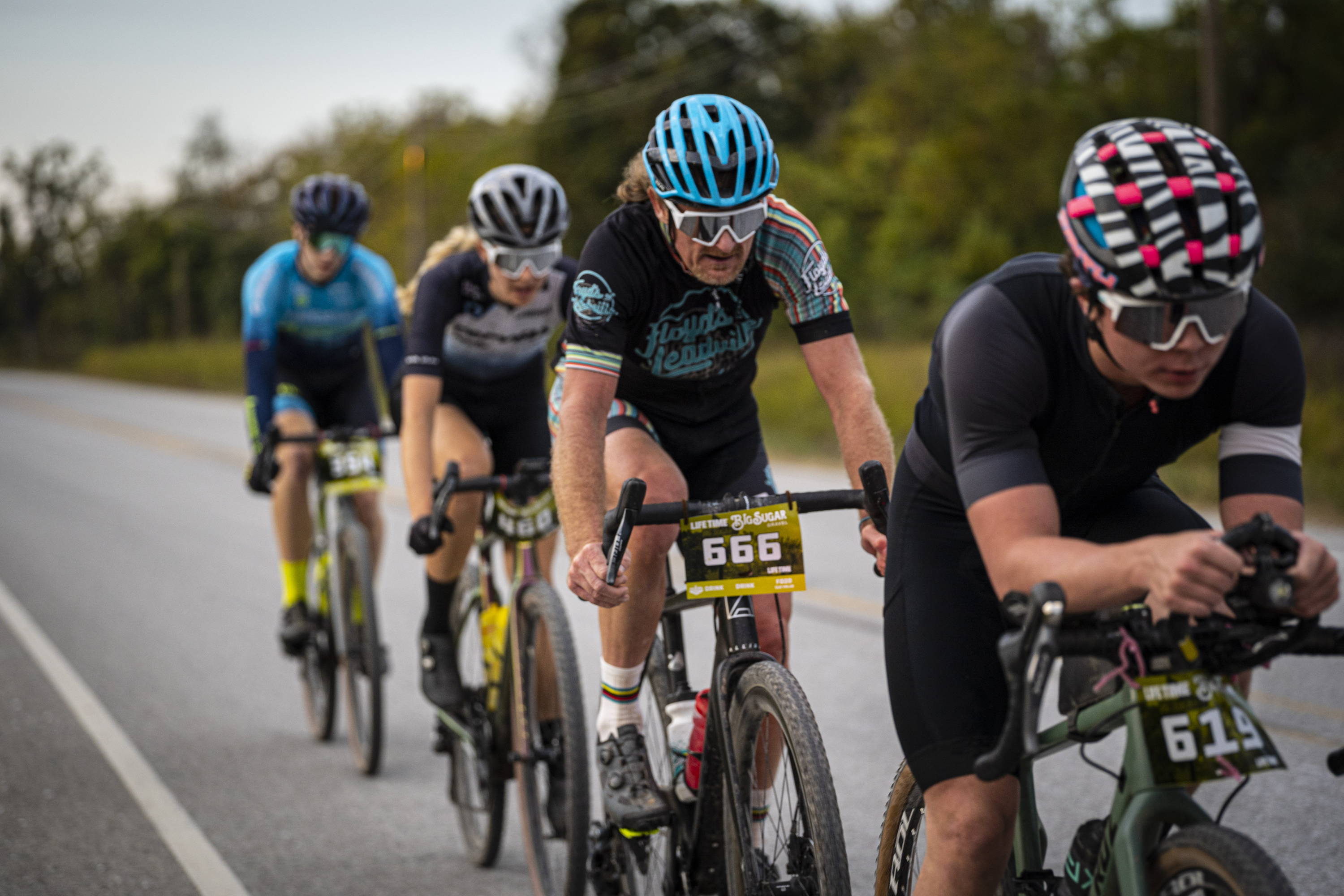 Floyd Landis made Big Sugar his first gravel race ever, and we helped him do it in style on that ABLE. Also, how the heck did he end up with the number plate 666?
---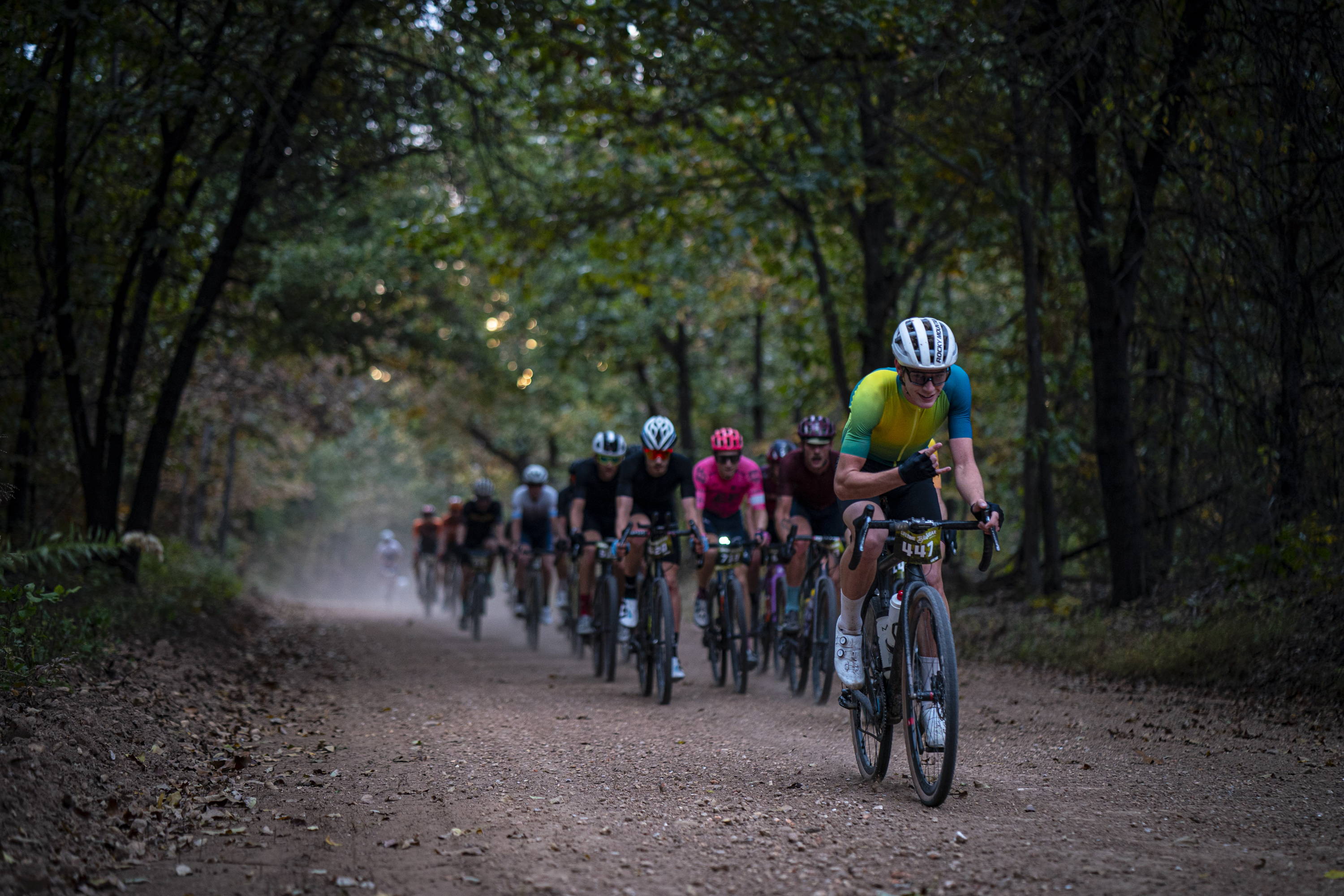 Stoke at 30 mph on tree lined country roads.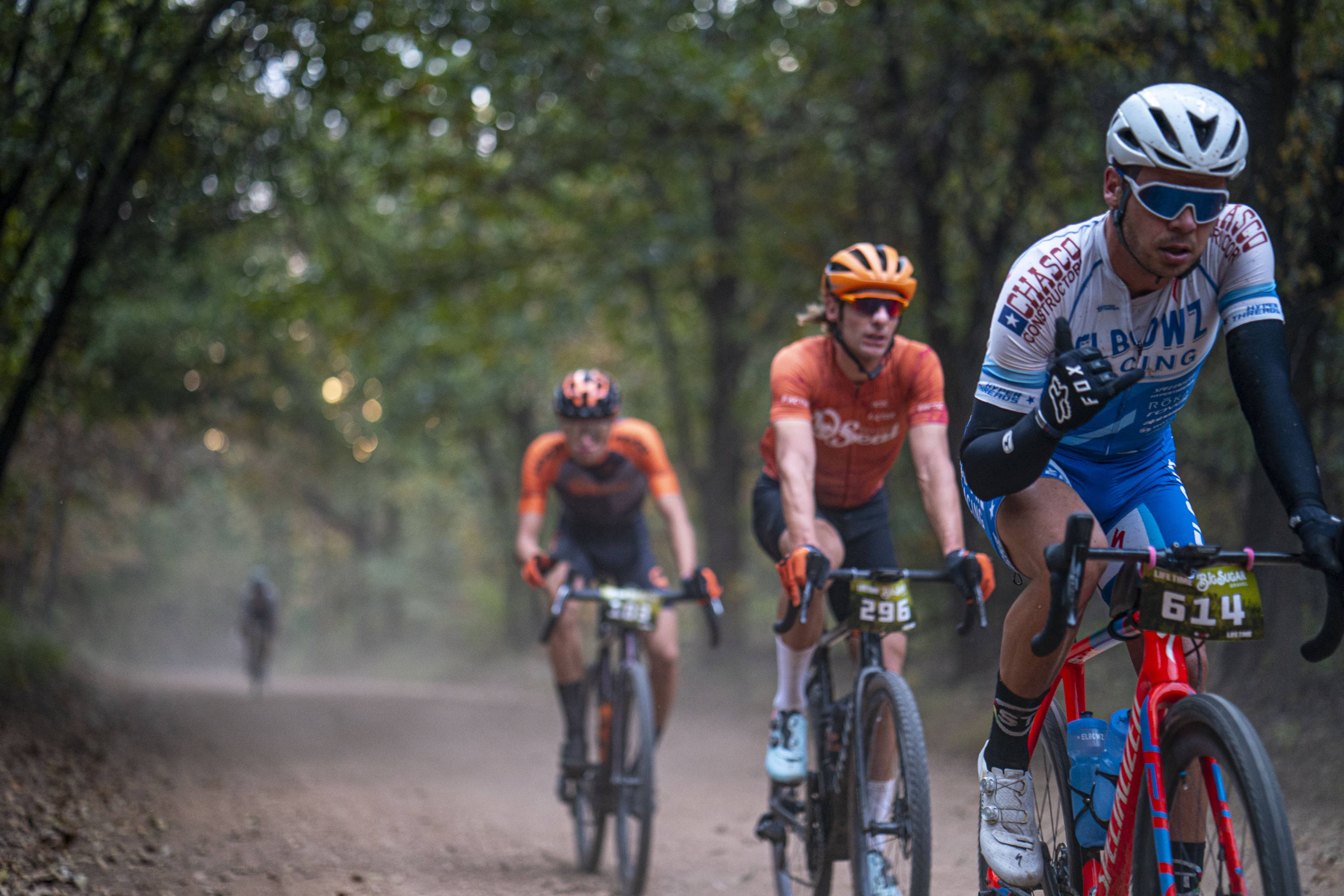 Our friend Stefan Rothe with Elbowz Racing, towing along Cole Paton and Dennis VanWinden from Orange Sealed, chasing after punctures. Dennis' perseverance and good legs would pay off.
---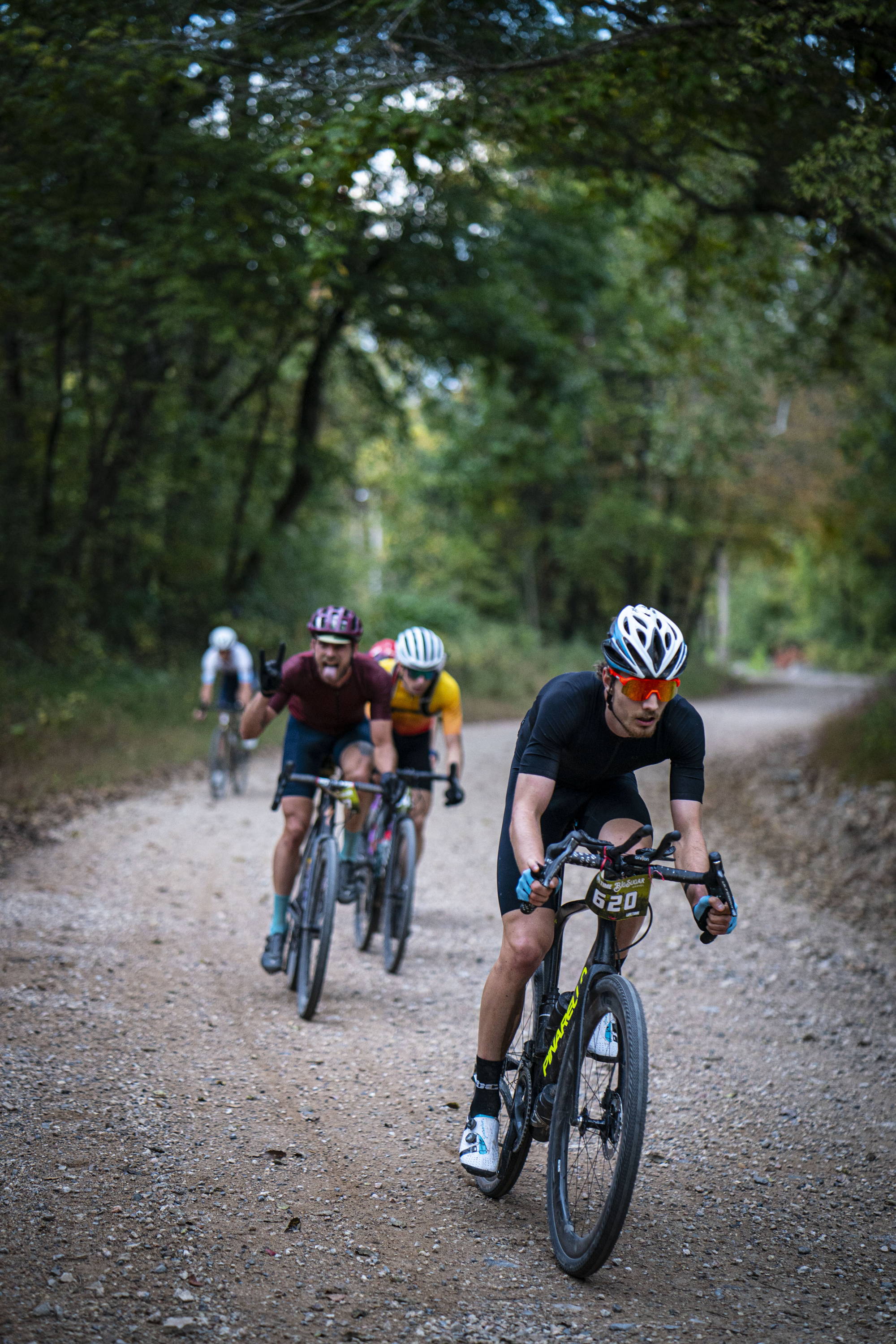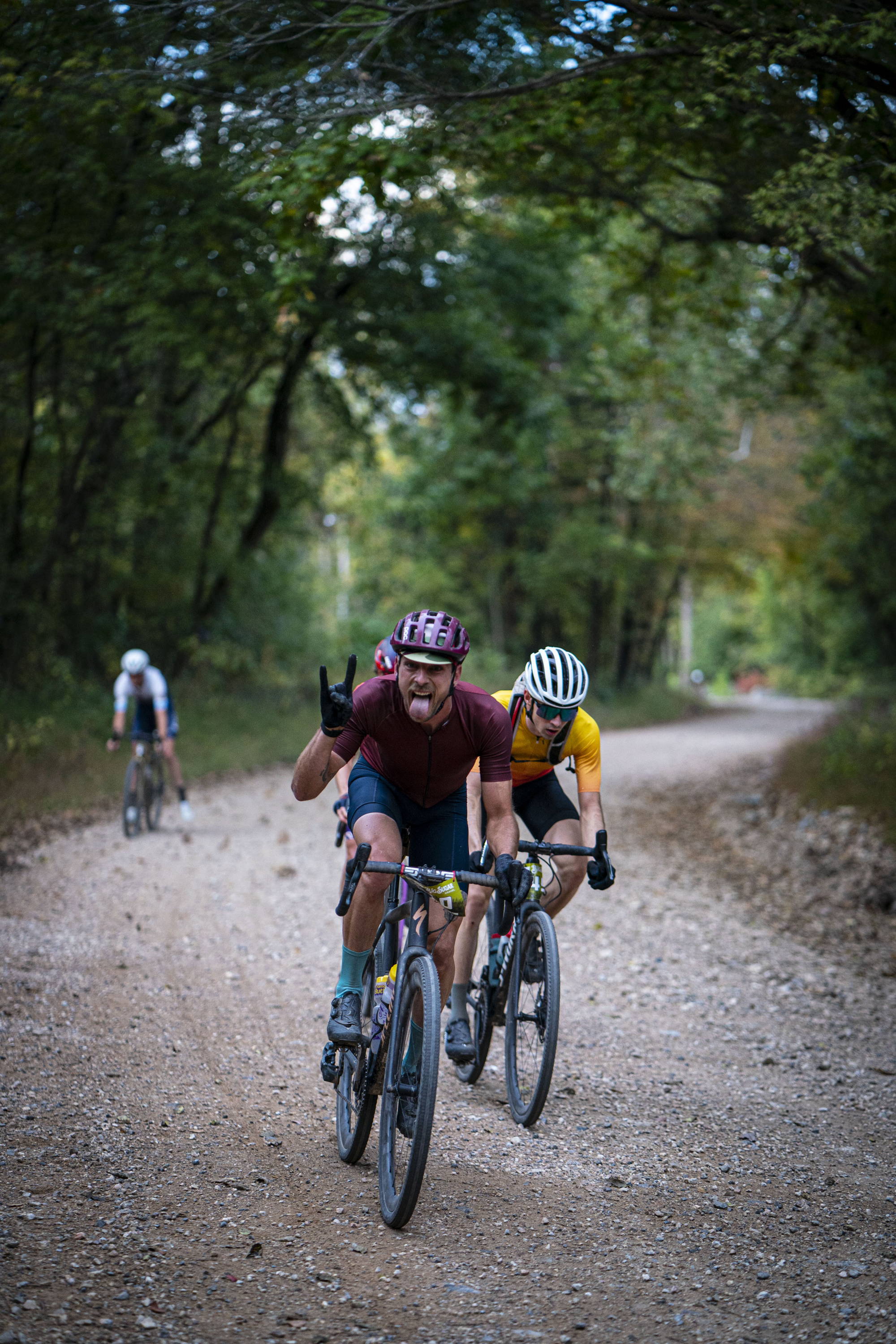 Mile 29, Adam Roberge leading the significantly thinned front group. In the background left you can see Tanner Ward (recent BWR Kansas winner) stopping for what he would find out was a broken wheel. Day done.
Hometown hero Luke Hall finding stoke in the front group.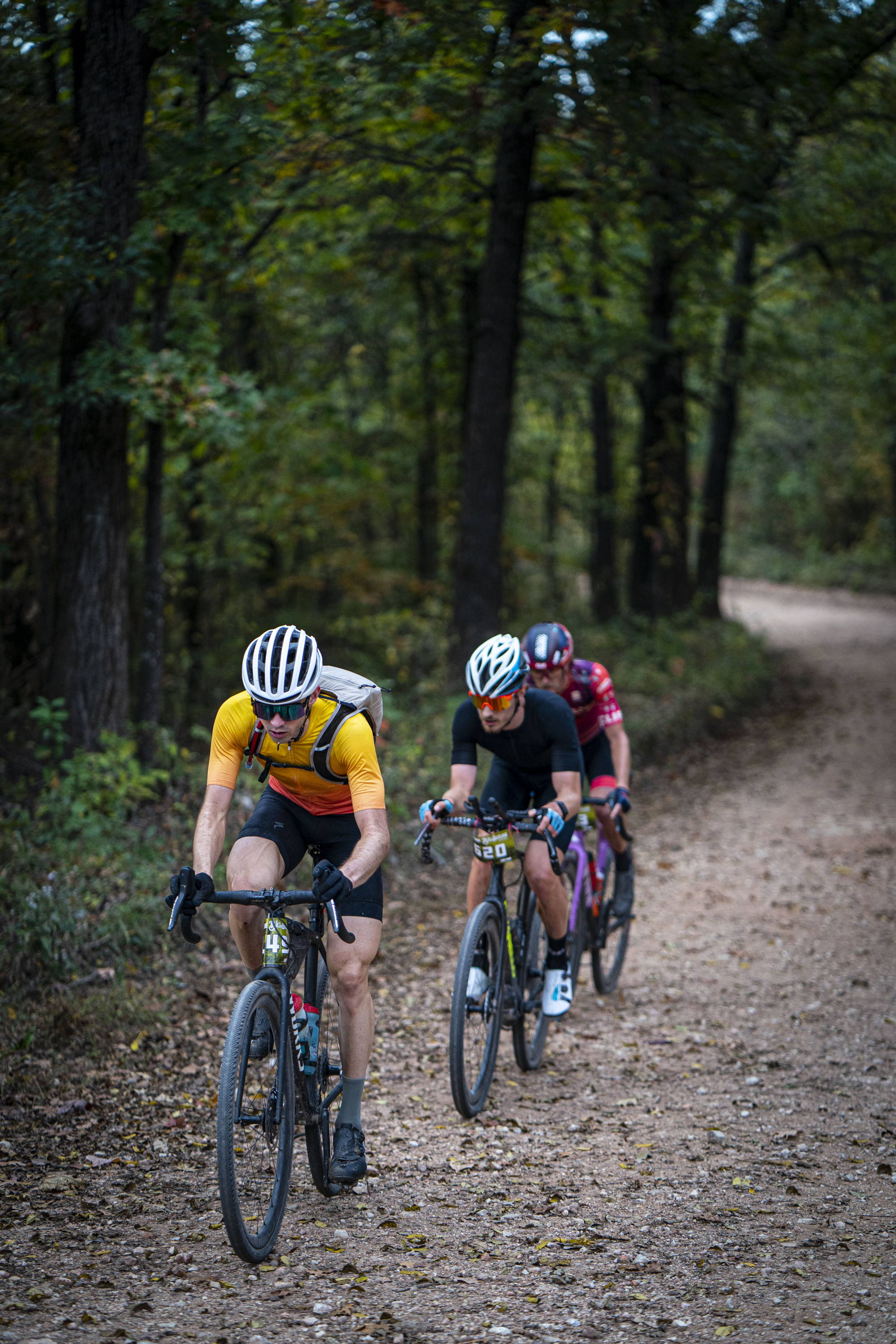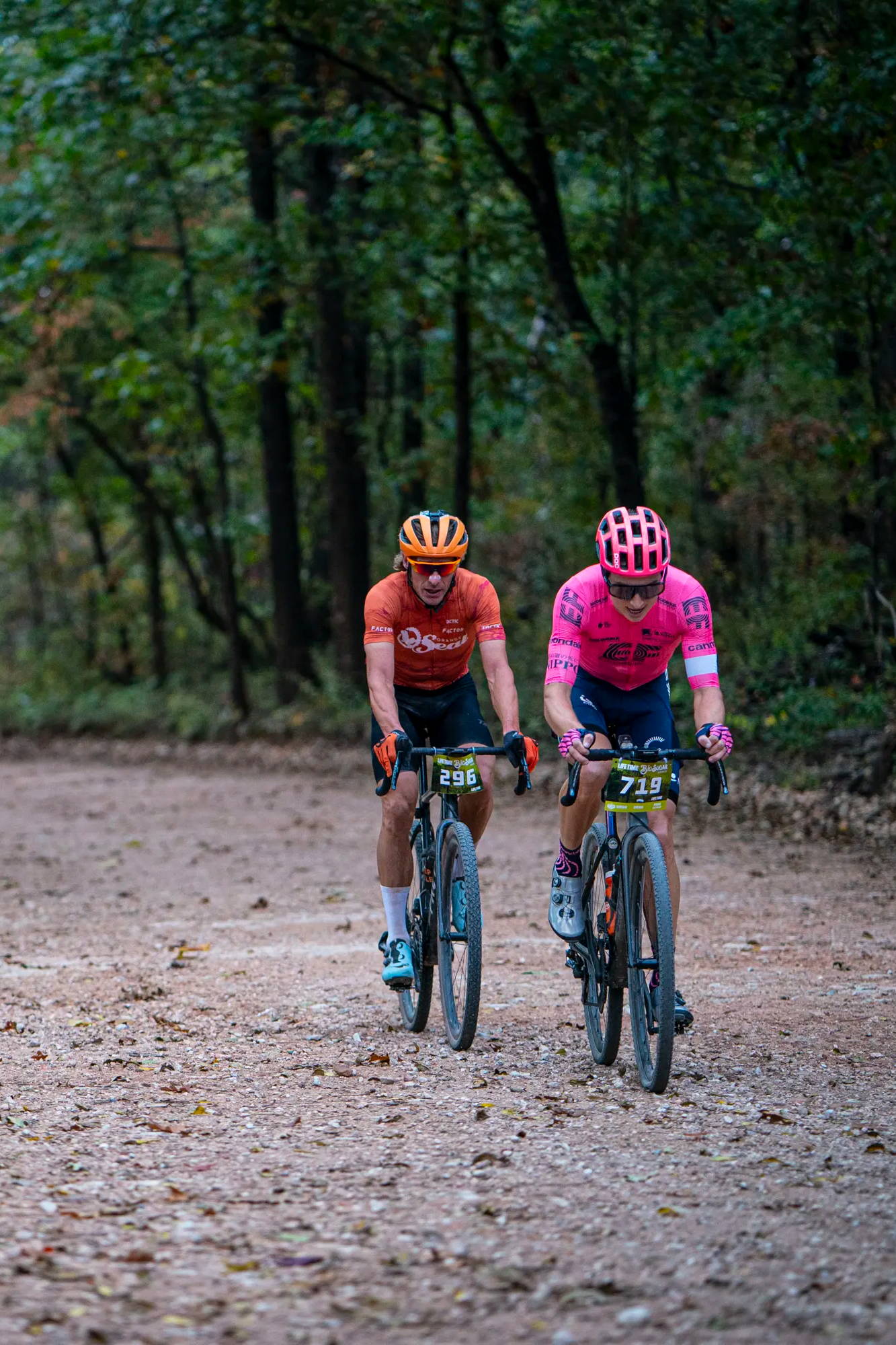 Mile 32, lead group of John Keller, Adam Roberge, and Pete Stetina, with Luke Hall chasing (he would quickly regain contact).
Neilson Powless and Dennis VanWinden chasing a few minutes back after punctures.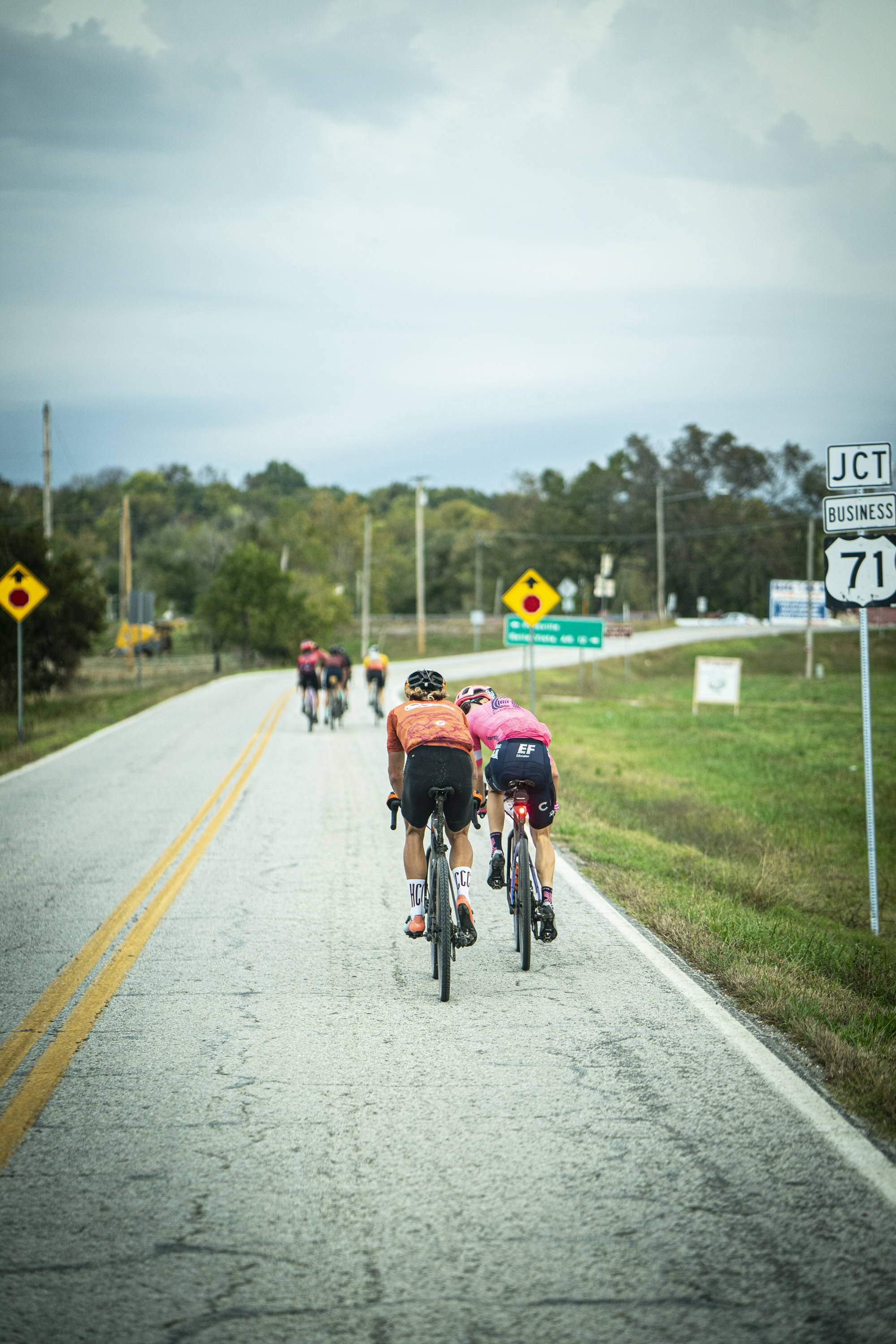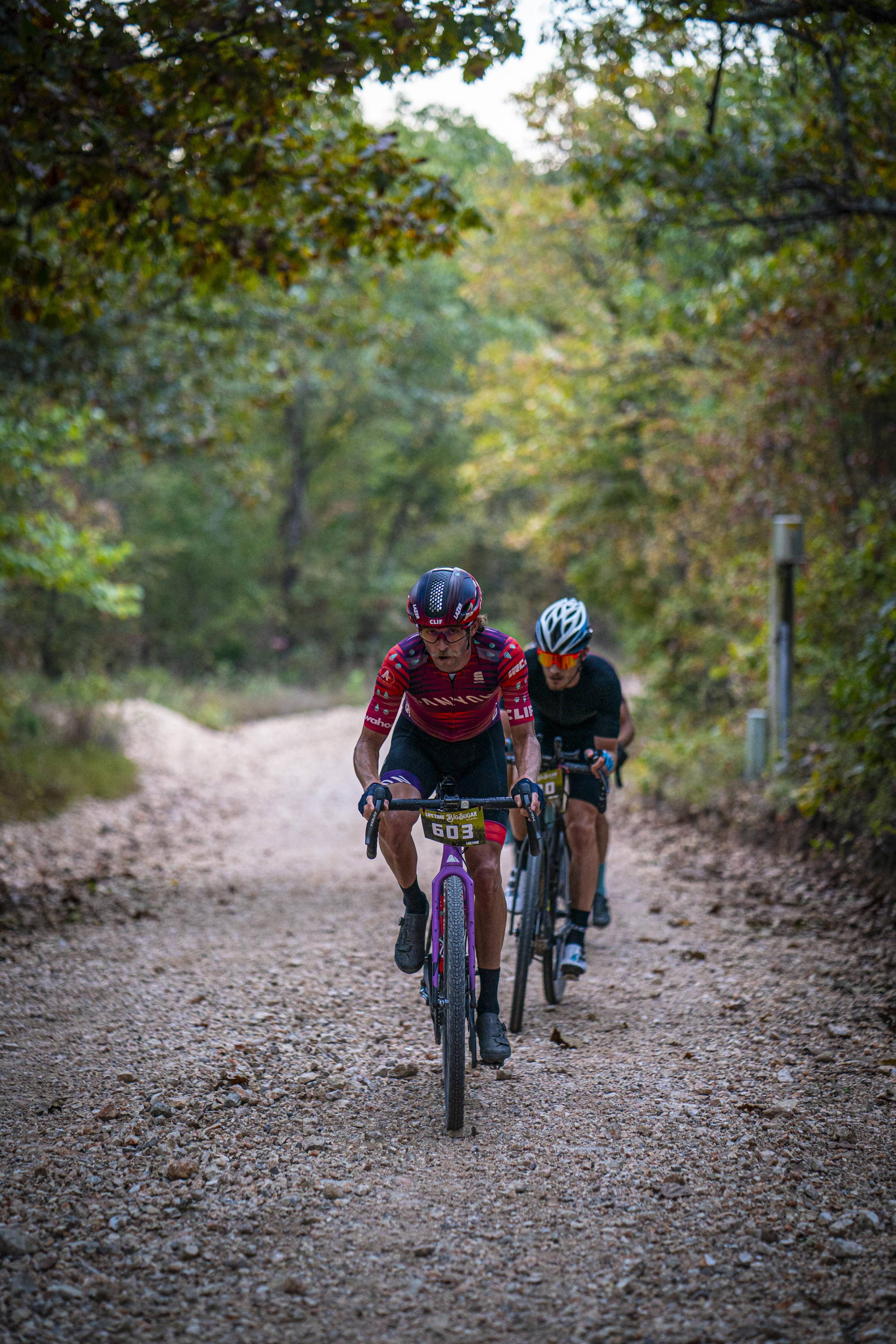 Mile 37 rolling into the first aid zone in Pineville, Mo, and Powless/VanWinden about to make contact. Powless would subsequently have another issue in the aid station and chase the rest of the day solo.
Mile 47, Stetina leading up a steep pitch. Lead group is at five: Stetina, Roberge, VanWinden, Keller, Hall.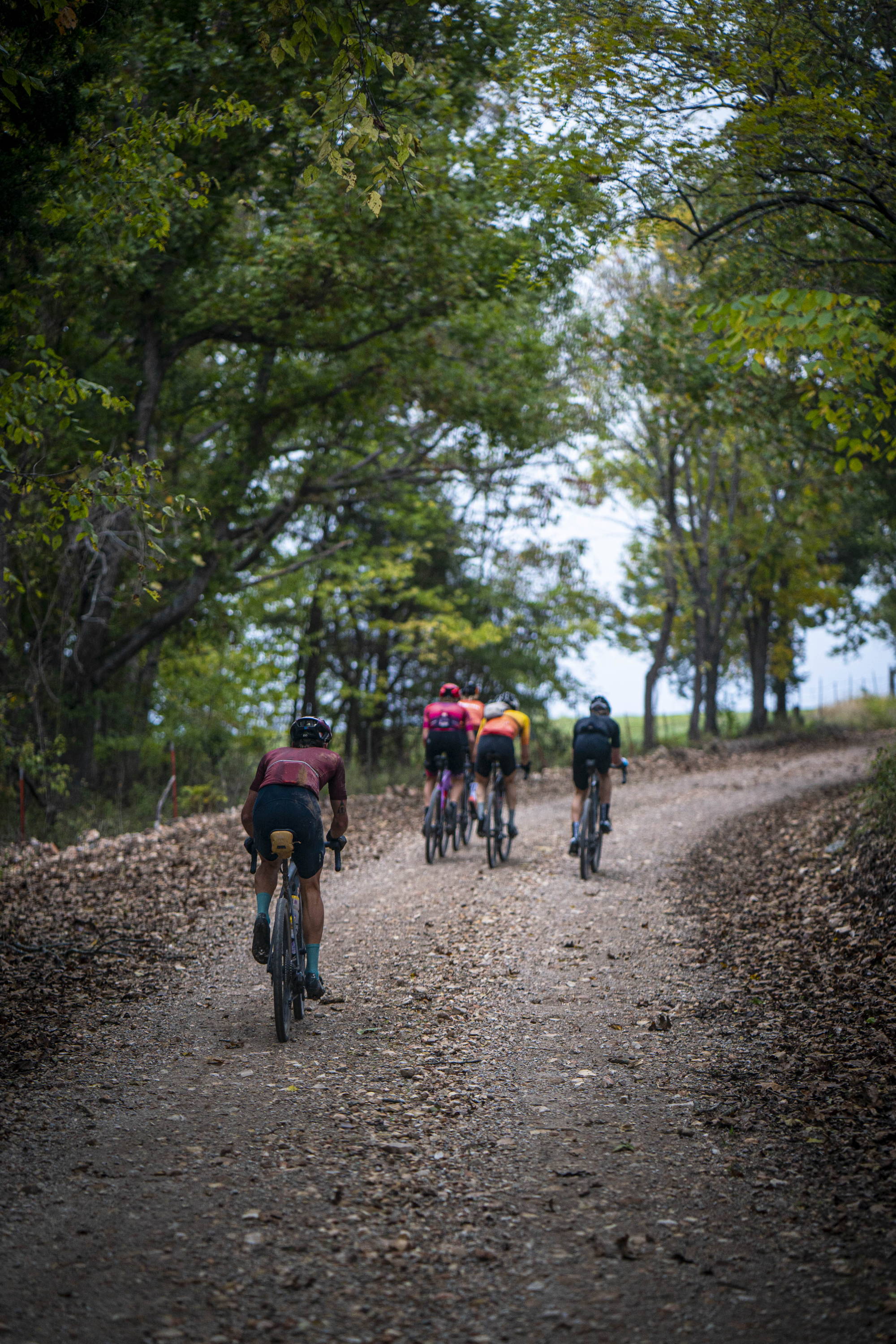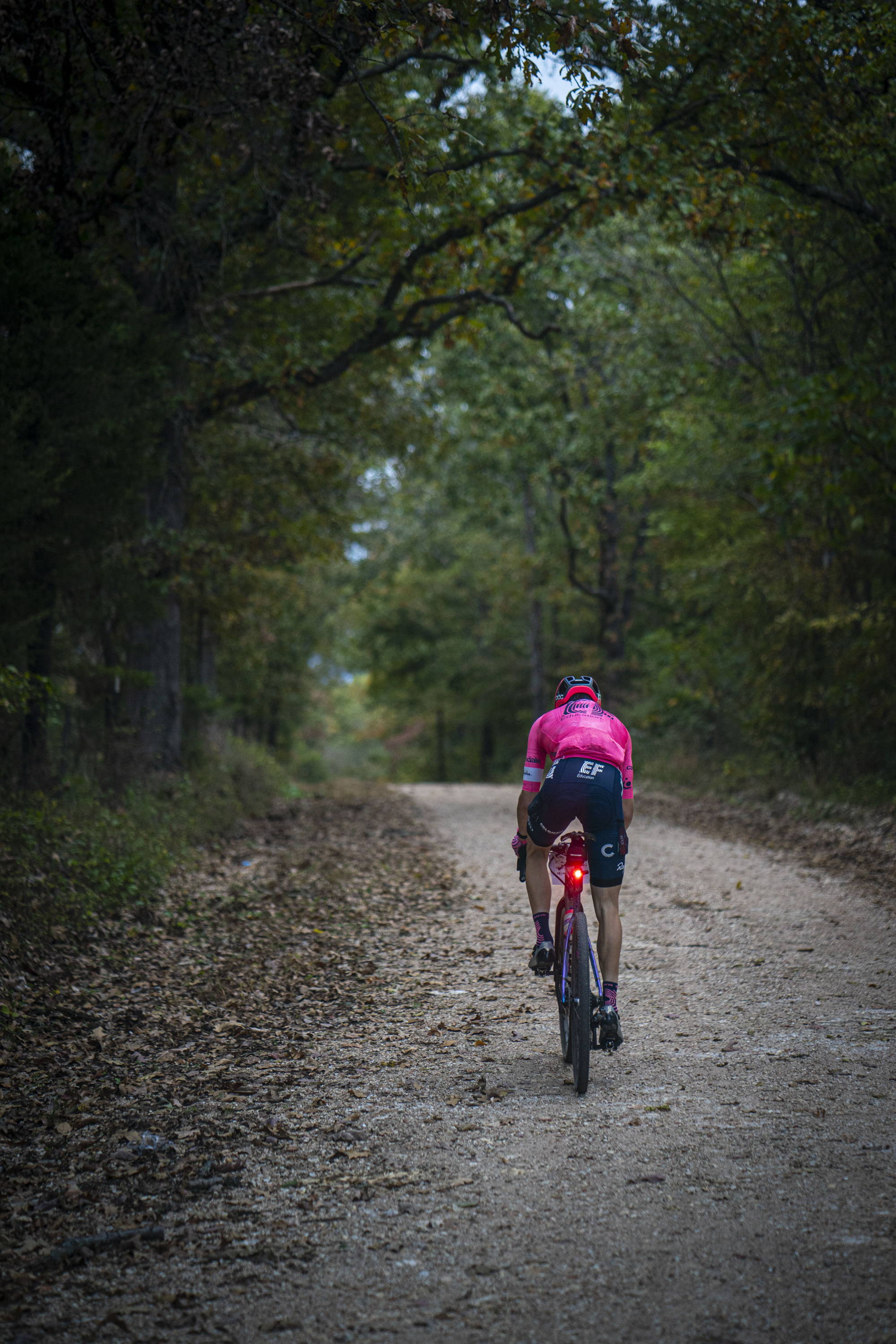 Longer climbs, and Hall yo-yoing, but he'd always catch over the top.
Powless solo chasing.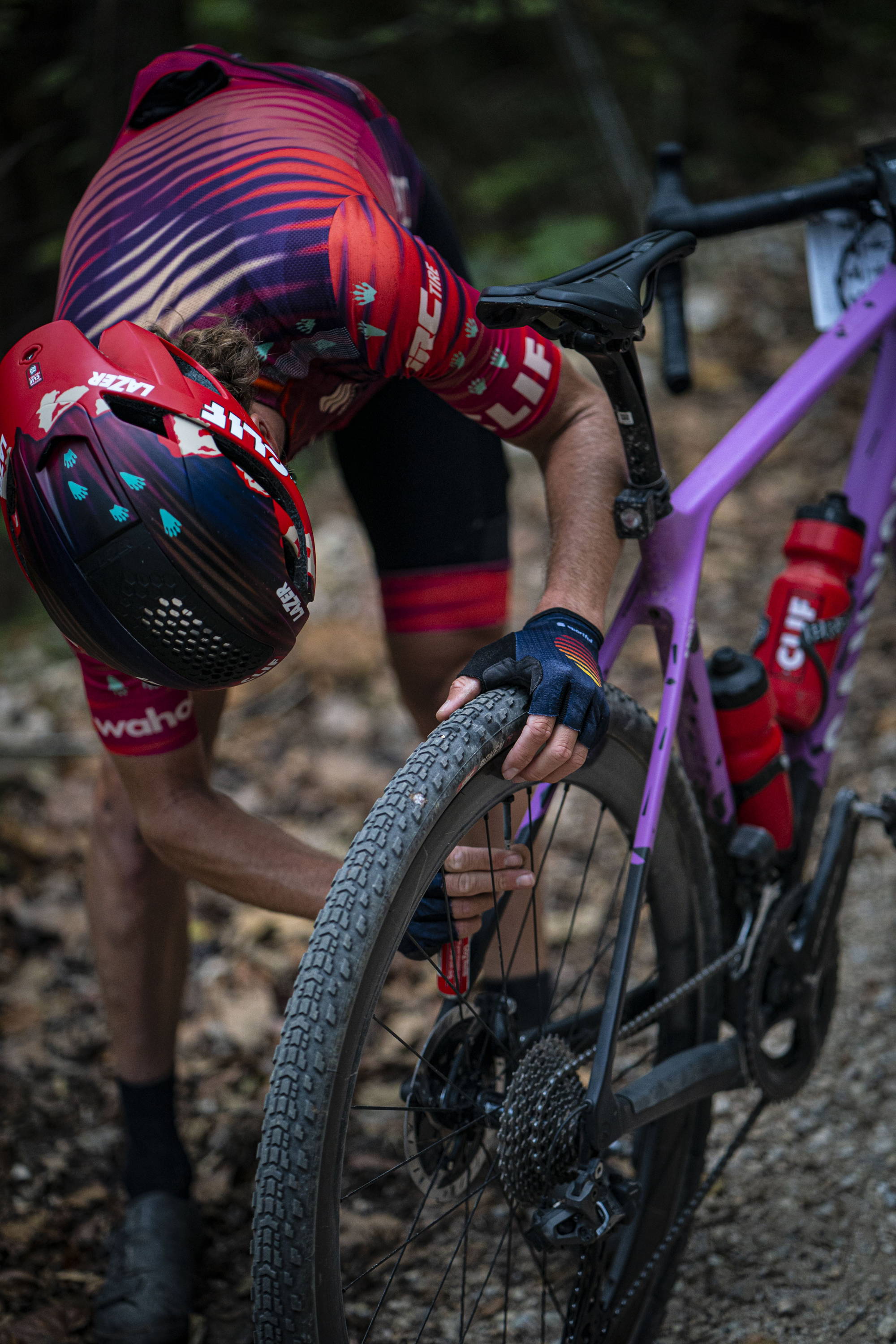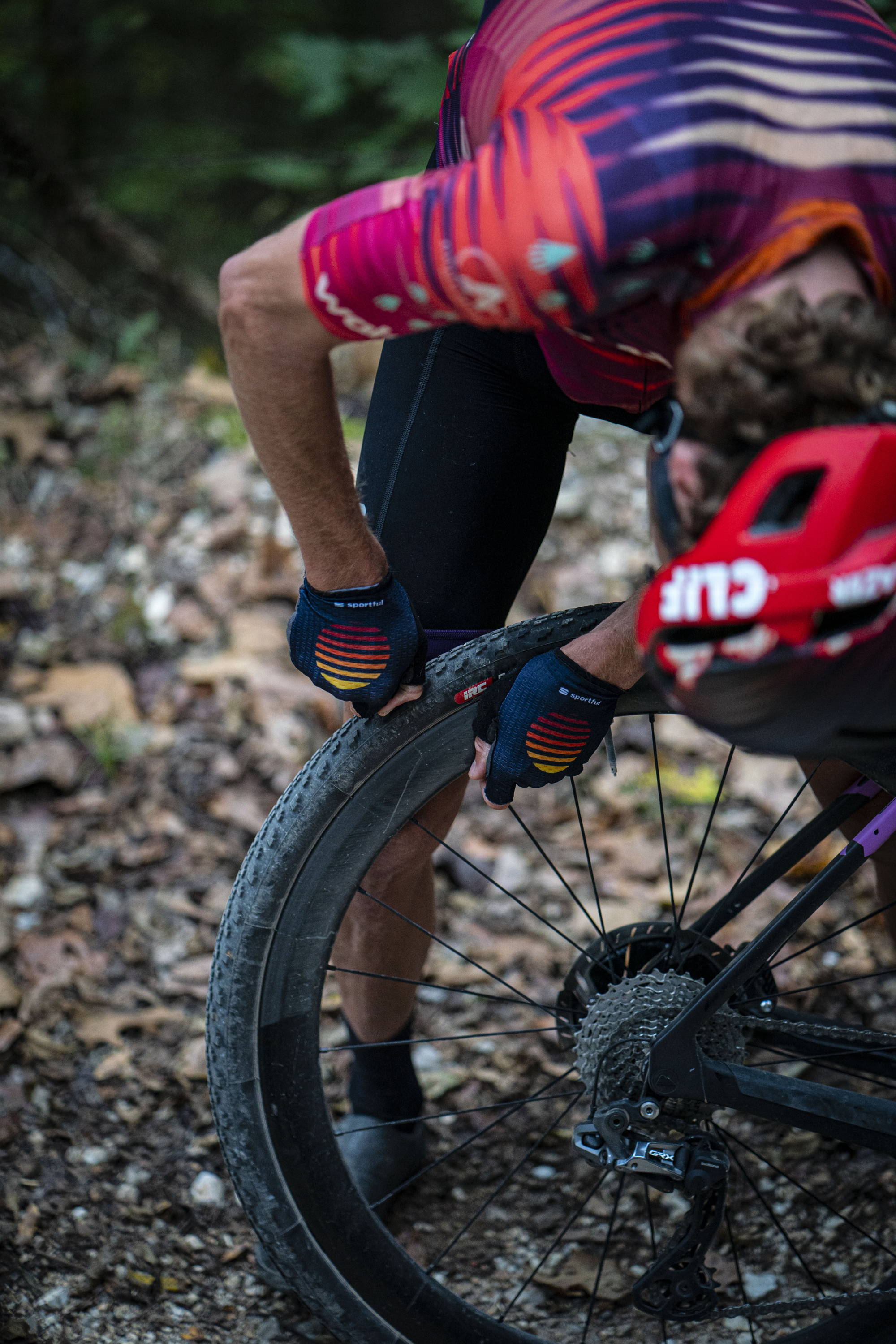 Somewhere around mile 50, Stetina has to attend to a slow puncture that was too low to ride on any longer. A couple of failed plugs and lack of solution had him chasing solo. At the second aid station at mile 70 at the Whistling Springs Brewery he decided a cold beer was better than 5th, so he set out about setting the Funnest Known Time at Big Sugar.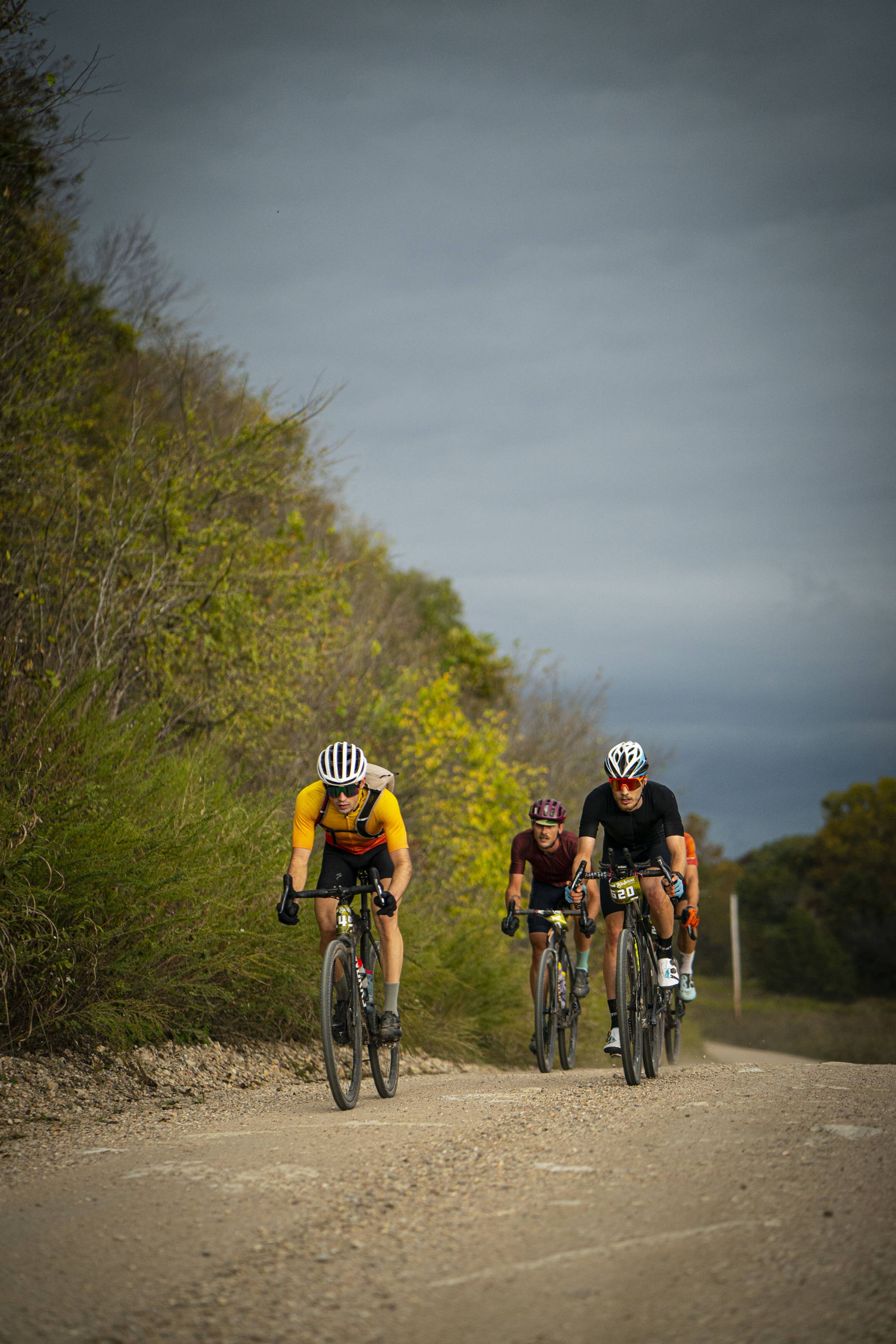 Mile 56 and there were four.
Mile 68 as VanWinden leads the group out of the Flag Springs Conservation Area onto a quick patch of pavement.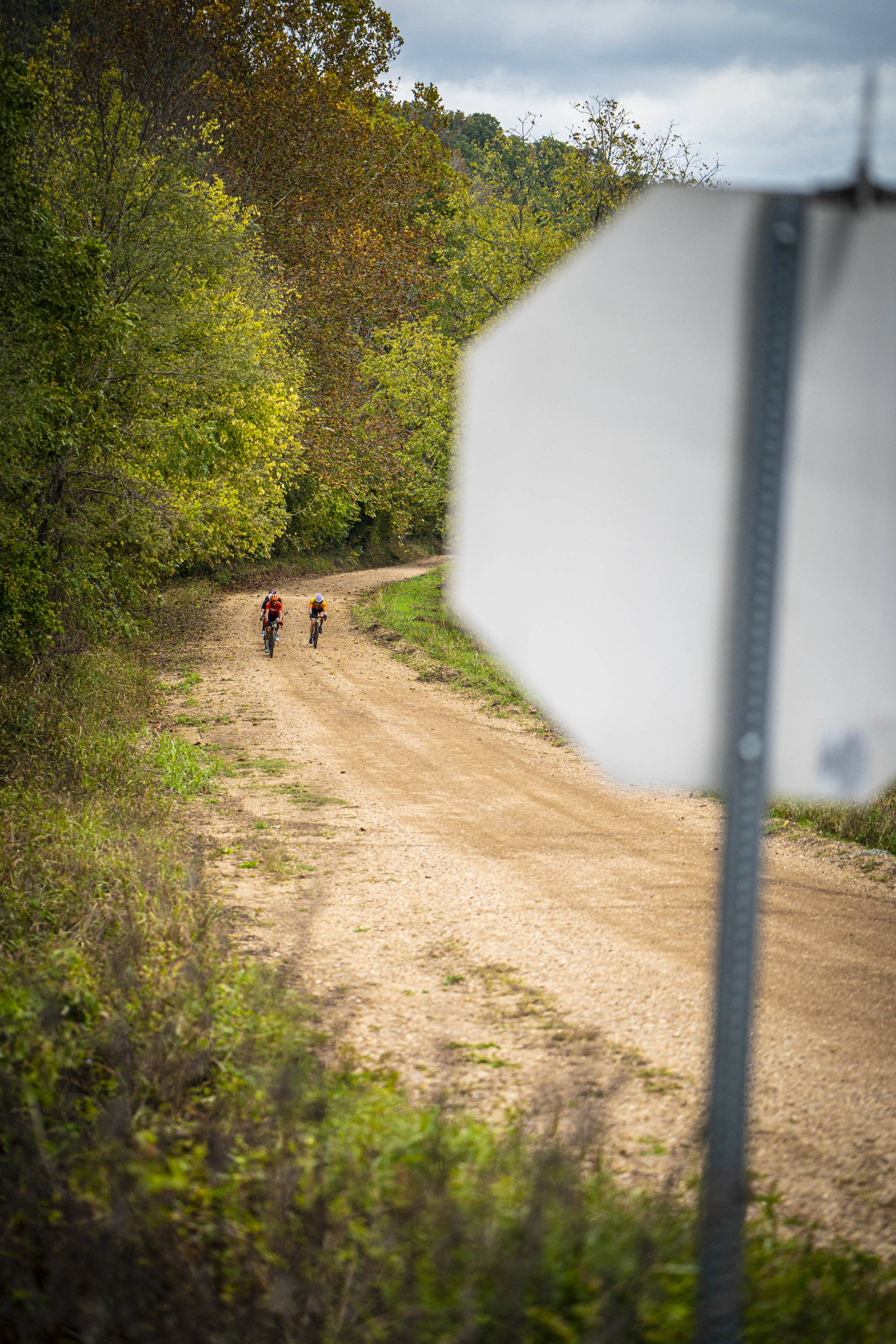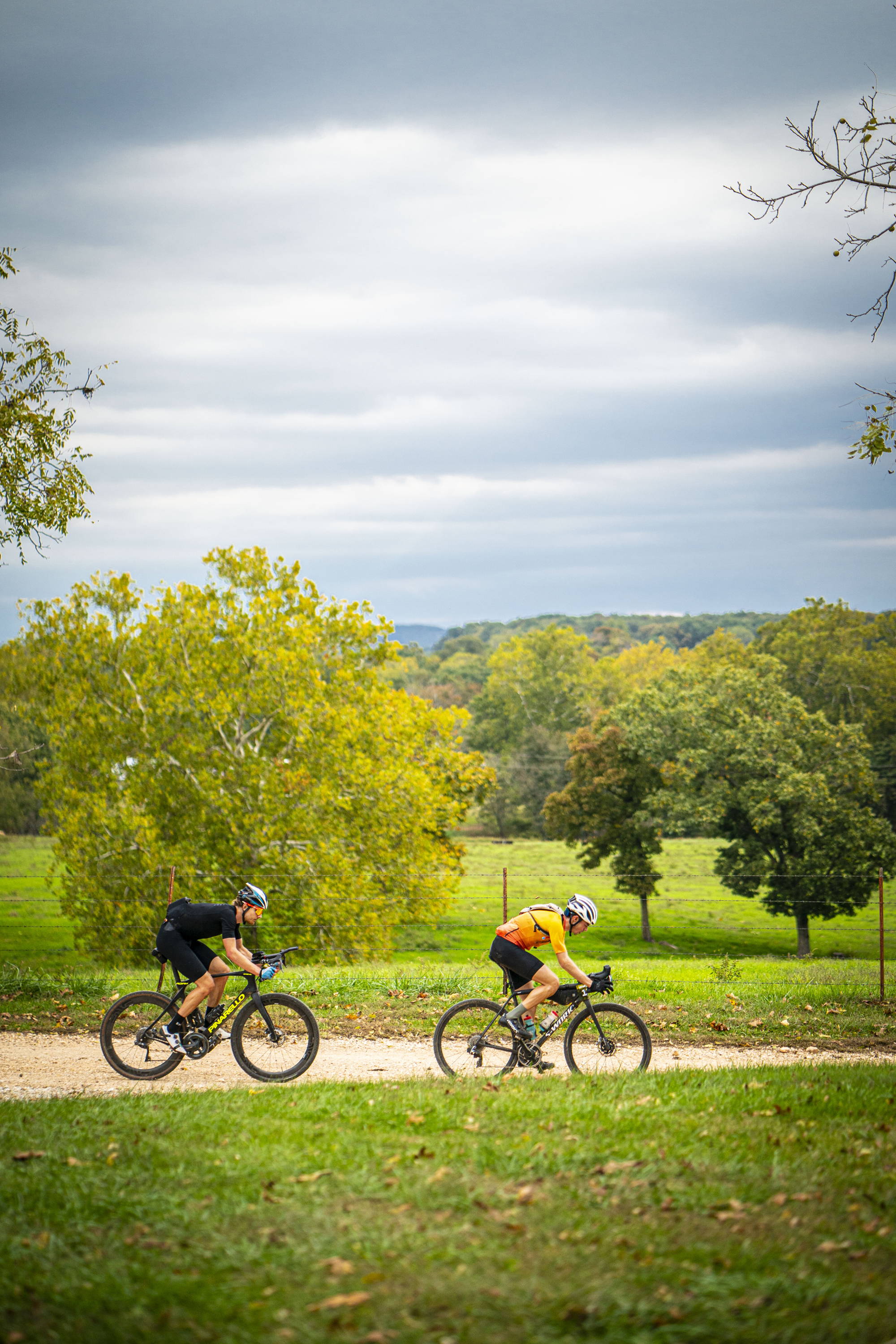 Somewhere between mile 68 and mile 76 it all falls apart. Roberge attacks and only Keller can go with him.
---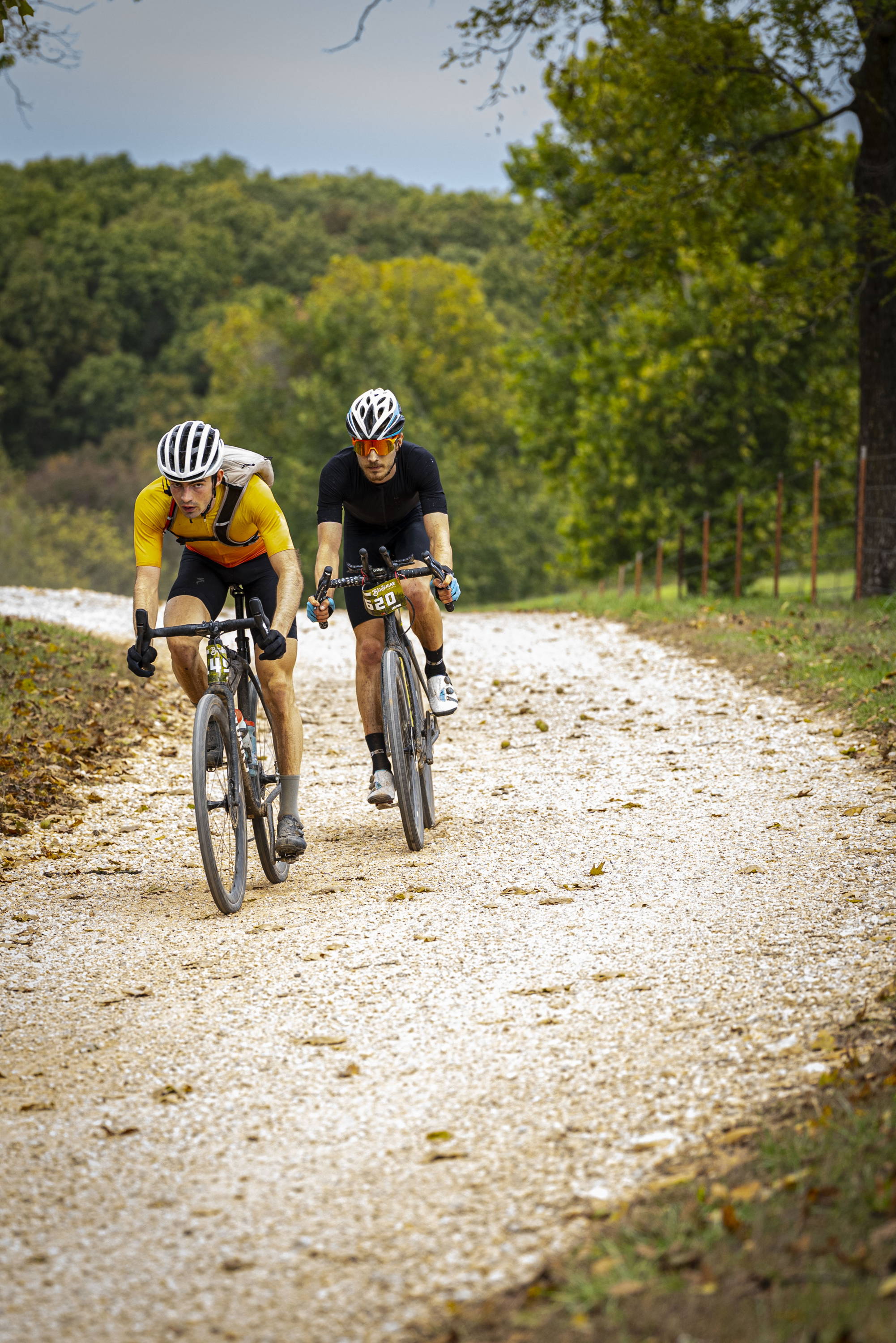 Now it's two, with VanWinden chasing solo.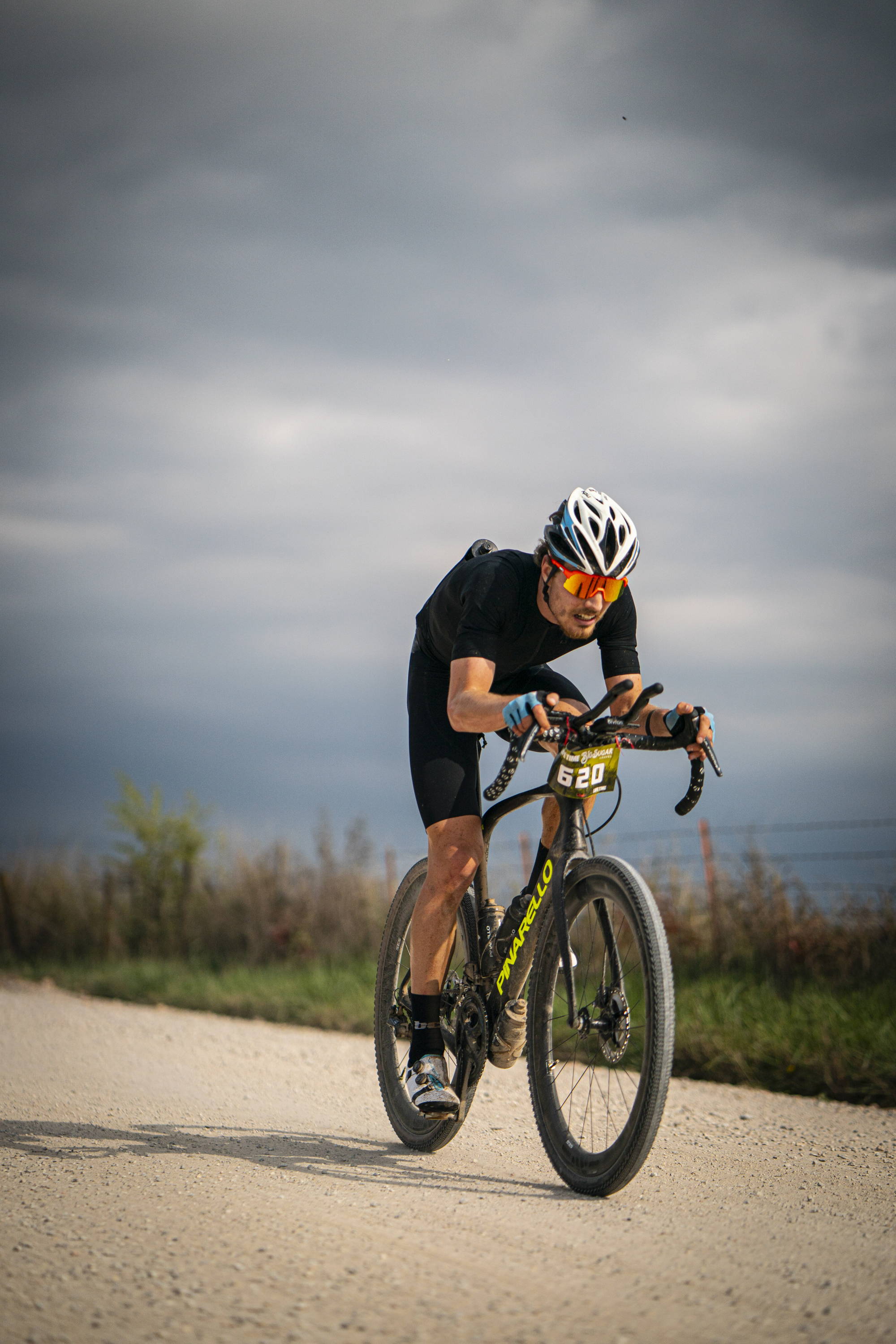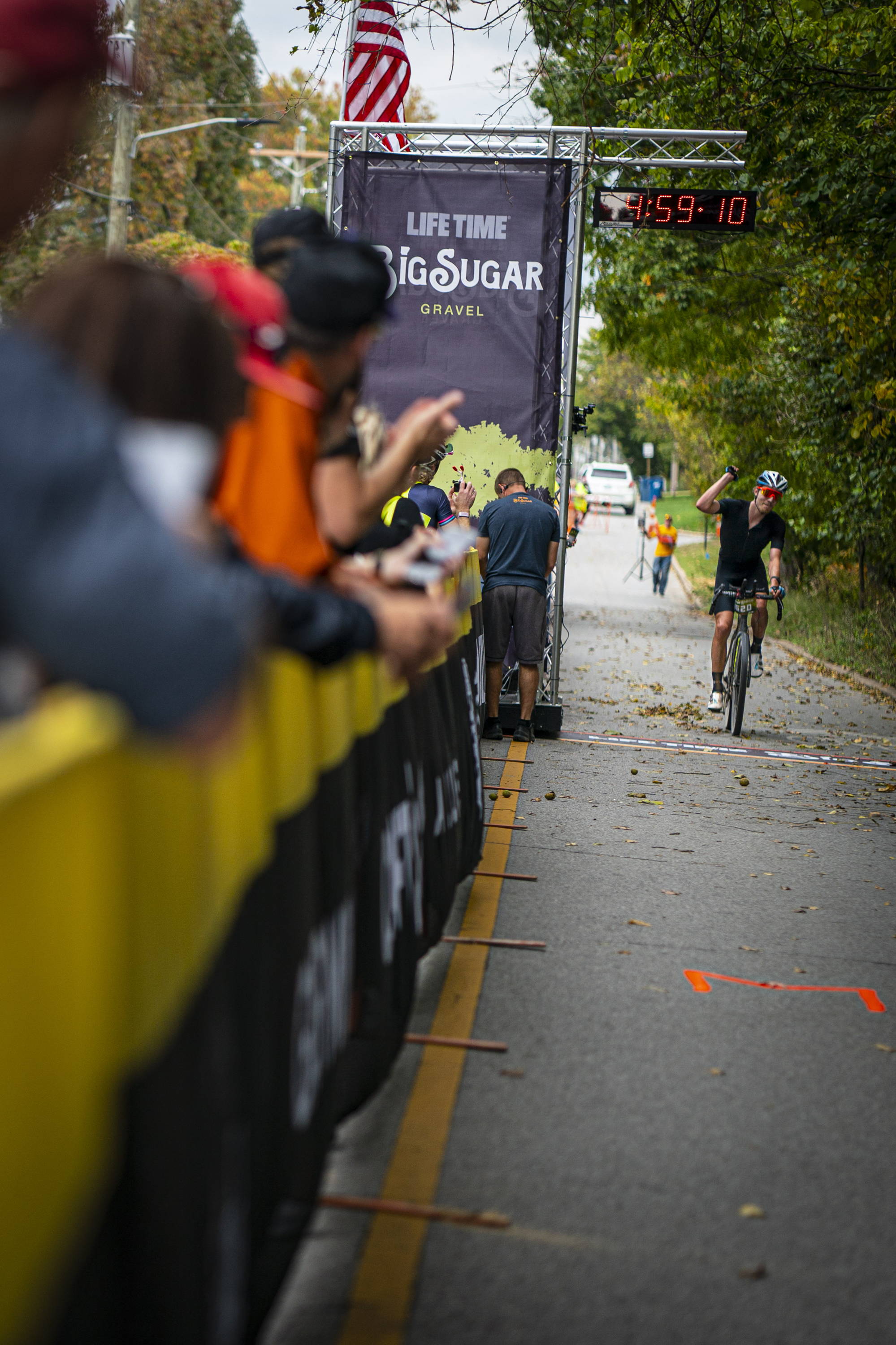 And then it was one. Roberge throws down a move around mile 81, and proceeds to hold it 24 miles for a solo win. Keller would ultimately be passed by a surging VanWinden for second. The podium in order - Roberge, VanWinden, Keller.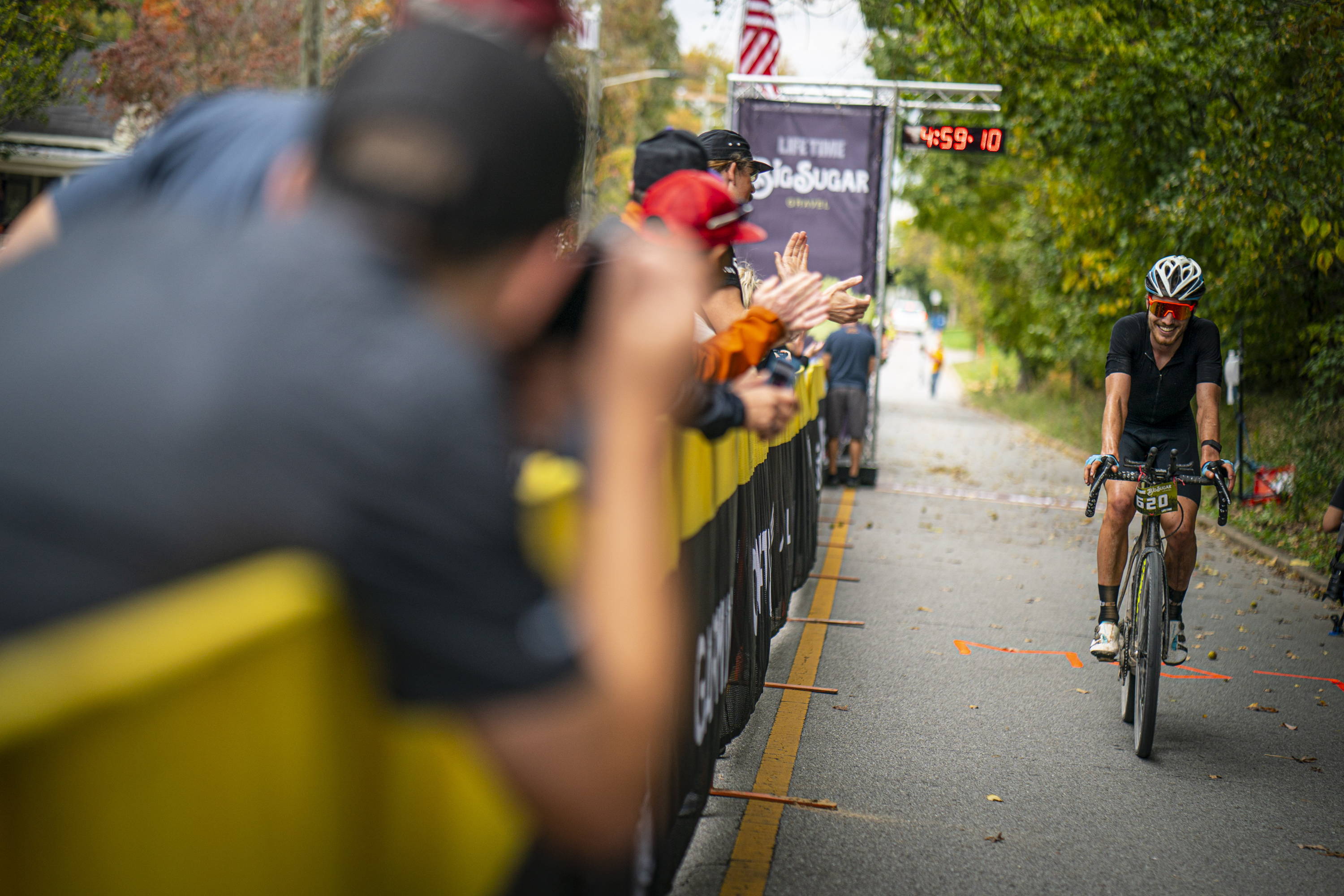 ---