We visit with the CEO of USA Cycling about the brutal costs of COVID, the transformative impact it's having on the organization, the lessons our sport can learn from the world of running, and his most memorable day on the bike.
Rob, let's start with some speed dating, shall we? Where are you from? Can you tell us about growing up? When did cycling become a part of your life?

I grew up in the Bay Area and went to college at San Diego State. I got married in '86 and my wife Nancy and I moved quite a bit while I was at Procter & Gamble. We lived in Salt Lake City, Seattle, Detroit and Cincinnati twice while I was there. In 2002 I left P&G and moved to Boston to work for Gillette who was later acquired by P&G. In 2007 I joined New Balance Athletics, Inc as CEO and was in that role through 2018. In 2019 having stepped down at New Balance, we moved fulltime to Park City, Utah (we had a home there for many years). In Jan 2019 I purchased a local bike shop and in March I joined USA Cycling.
I spent more time running than biking but about 15 years ago I began to train for a Mt. Rainer trip and that got me biking again. While at New Balance we became a sponsor of Slipstream Pro Cycling (Today's EF Team) and that was my first exposure to road racing, the Tour de France and I was hooked.
Today I split time between mountain biking and road riding, and am learning about gravel as well. I feel very fortunate to work in a space that is also a hobby.
You were CEO of New Balance for a decade. How did the company evolve when it was on your watch? Did you learn any key leadership lessons – or lessons about yourself – during that time?
New Balance is a very special company and we had a great growth run while I worked there. In 2007 when I joined we were $1.5 Billion and had been stagnant for about 5 years. The team really rallied behind a big vision of becoming the #1 running brand in the world and this helped fuel our growth to more than $4.4 Billion in 2018.
The key to the growth was tied to clarity - being very focused on what we were going to become and using that filter to make the necessary changes required to get there. We rebuilt our design strength and expanded globally via retail (which was a huge step for us as we had almost no retail experience - from 2010-2018 we opened more than 3,000 stores worldwide.) We also made a huge commitment to eCommerce and grew that business from 4% of sales to nearly 20%.
My key learnings while at New Balance were centered on the power of clear vision and the willingness of a group of people to be committed to achieve great results. I believe strongly that a winning game plan is the single-most important motivator for great talent. People want to win and they are willing to make sacrifices and challenge themselves when they believe they are on a winning path. They also want to ensure their work is making a difference and contributing to a greater good.
Can you tell us the story behind being hired as CEO of USA Cycling? How did it come about, and what was most compelling to you about the opportunity?

After 12 years as a CEO of a great company I was focused on doing something very different as a next chapter. Buying a small business in my new hometown was part of a plan to move from "part time" resident to a full participating member of my new community. At the beginning of 2019 that was all I was going to focus on, but a recruiter called me to ask if I had any recommendations regarding the USA Cycling CEO role. I was really not familiar with USA Cycling but I understood the National Governing Body organizations. I told the recruiter I would think about any names I'd recommend. A few days later, after a bit of research, I called him back and said I did have a recommendation – Me. From there I met with the Board, visited the operation in Colorado Springs and stepped into the role at the beginning of March 2019.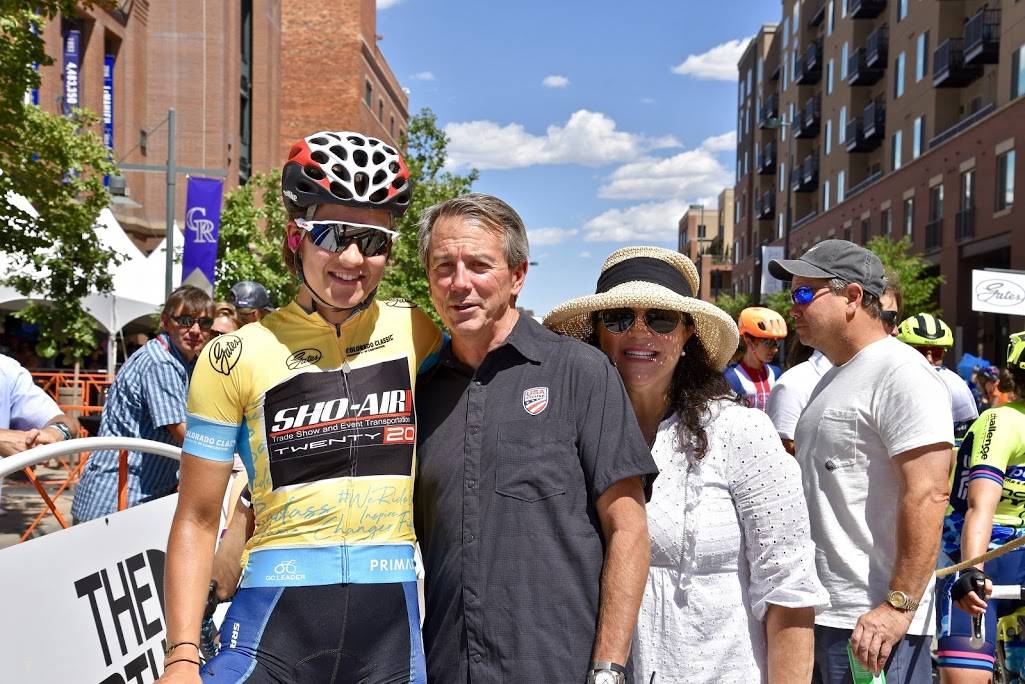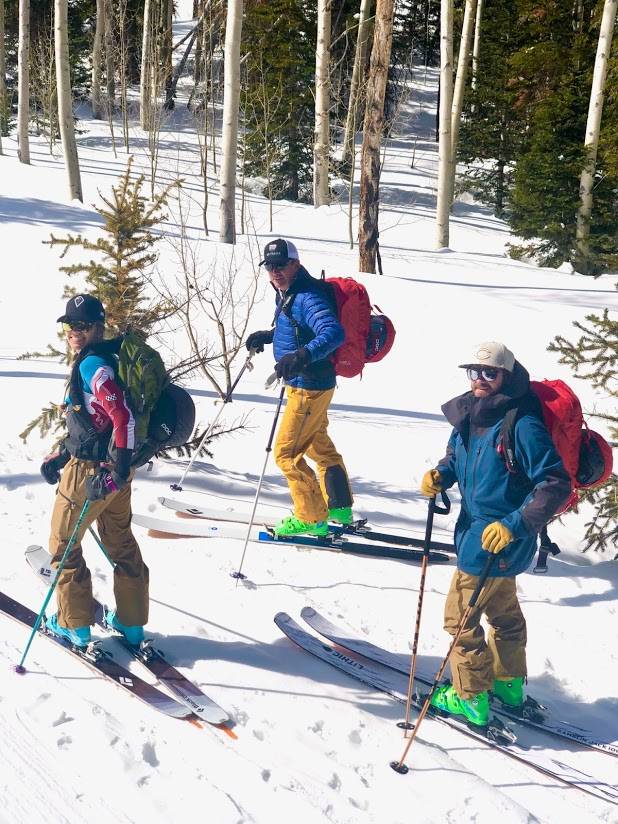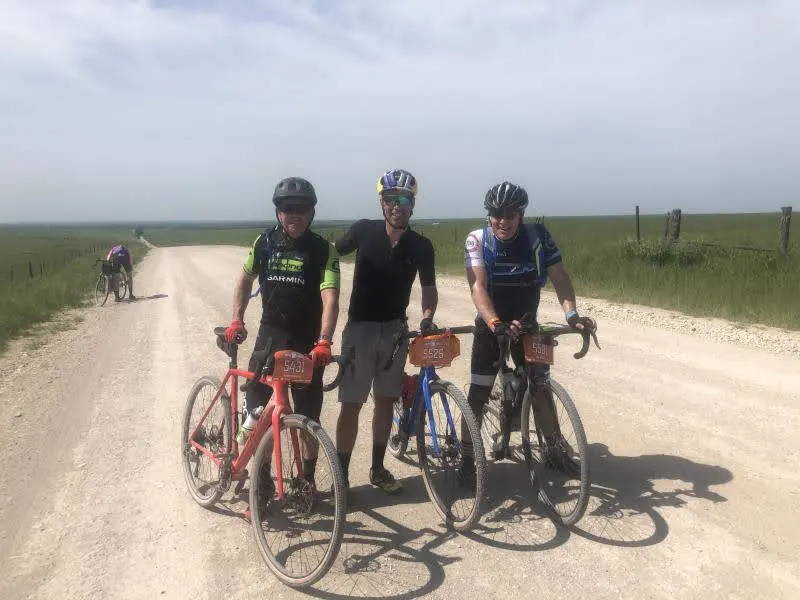 You joined USA Cycling at the same general time that Mary Wittenberg was hired by EF – Education First [ed. note: Mary was decade-long CEO of the NYC Road Runners and Race Director of the NYC Marathon.] It felt like a bit of an "a-ha" moment – as though the future of a healthy US cycling culture could be based on some of the key successes in running culture. Is there a case to be made for cycling to look to the 5k/10k/half-marathon/marathon model of mass participation?
I had worked with Mary for a number of years as New Balance set the goal to become the presenting sponsor of the New York City Marathon and all other NYRR events. We won that sponsorship in 2016 and became the presenting sponsor in 2017.
I do think there are specific learnings that cycling can take from running to make our sport more inviting. Cycling is a bit more complicated (equipment, categorization, cost etc) but those are not excuses and can be worked through. This sport needs to be more approachable and inviting to everyone. Cycling has built a culture that romanticizes suffering, crashes and pain tolerance. While I get it, those are not a marketers first features to share with someone just coming to a new sport.
We need to build new cyclist confidence by providing a real focus on "Fun and Safe" rather than grueling and dangerous. People are naturally competitive with themselves and others so we need not worry about filling out the start line on 200K or longer events, instead we need to get people - especially kids - riding and having fun. They will advance and challenge themselves to the right level for their appetite but first they need to love riding. This won't be hard to get to if we make the sport inviting to all levels and provide instruction and safety information at an appropriate pace.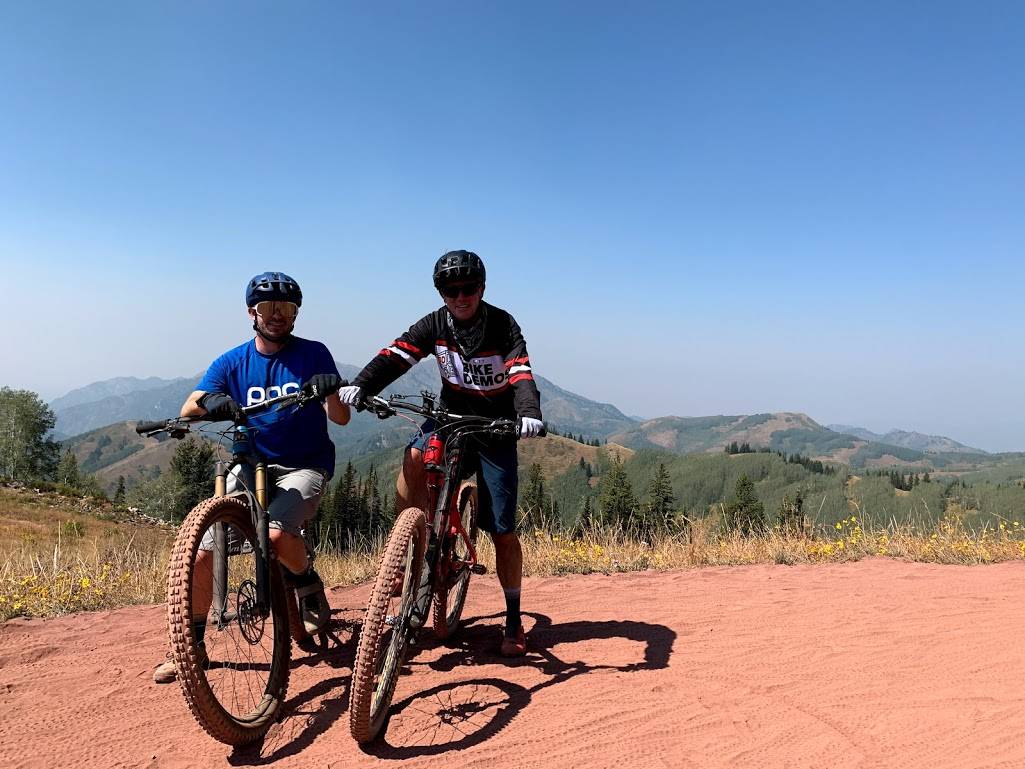 COVID's impact onto USA Cycling was brutal and obvious to the entire membership: No amateur races since March, No Summer Olympics in 2020, loads of lost revenue. Were there other super-tough COVID-related consequences at USA Cycling that, perhaps, might not be as apparent to outsiders?
Like other organizations we have had a challenging year, Revenue down 50%, the Olympics delayed a year, 2,500 events and 19 National Championships cancelled. At the same time there is a silver lining: We needed to change our role in the cycling community and the pandemic and its impact on our "core product" has really accelerated our need to change.
This has led to a much bigger vision for USA Cycling. We see our role as an organization that champions cycling. This means we will focus our work in four areas going forward and we will recruit our members based on their belief and willingness to financially support our Mission.
First, we champion performance. This means we are responsible for finding and developing athletes capable of winning at the most elite levels of our sport. This means World Champions, Olympic Champions and National Champions.
Second, we focus on development. We recently watched Neilson and Sepp perform extremely well at the 2020 Tour de France. Both of these athletes have come through youth development programs at NICA and then into the USA Cycling Development program. We can and should do more of this. Our aim is to have 120+ athletes in the USA Cycling Development Academy at all times, preparing for competition at the most elite levels across all cycling disciplines.
Third, we're laser-focused on helping racing and riding events come back stronger than ever after this devastating year. We will provide the best event insurance and COVID safety procedures available, as well as financial support to ensure our event infrastructure rebuilds quickly and better than before.
The final area is Youth. USA Cycling will provide content, instruction and leadership to get kids riding for fun and safely. We will launch a new National Let's Ride program in 2021 designed to get more than 25,000 kids riding more and more often. These events will be free to all and will be led Certified USA Cycling Coaches across the country.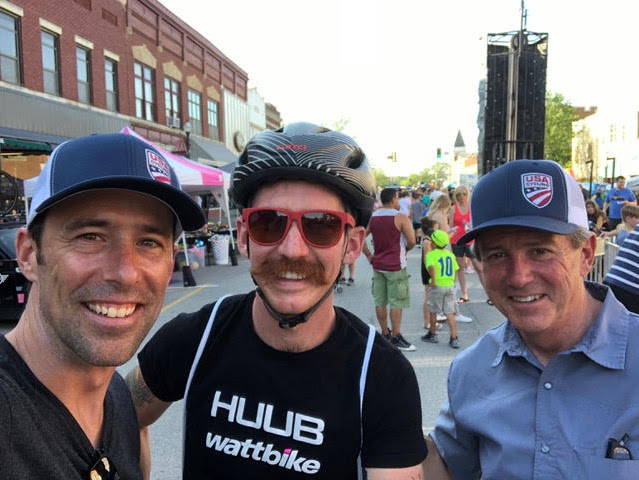 When you reflect on what USA Cycling has been in the past, then contemplate where it needs to go in the future, what feels like the most important things for the organization to get right as you push into 2021 and beyond? Is there one strategic initiative in particular that stands out as the most critical to get right?
We have three main strategic projects in the Olympic Development Academy, bringing back events, and our focus on youth. They are all important and work together but the youth effort is the most important.
Kids today have far too many distractions from screens and devices that keep them inside and sitting still. Sport is a powerful motivator to get them up, out and moving and cycling is just plain fun. We need to get kids riding more and more often.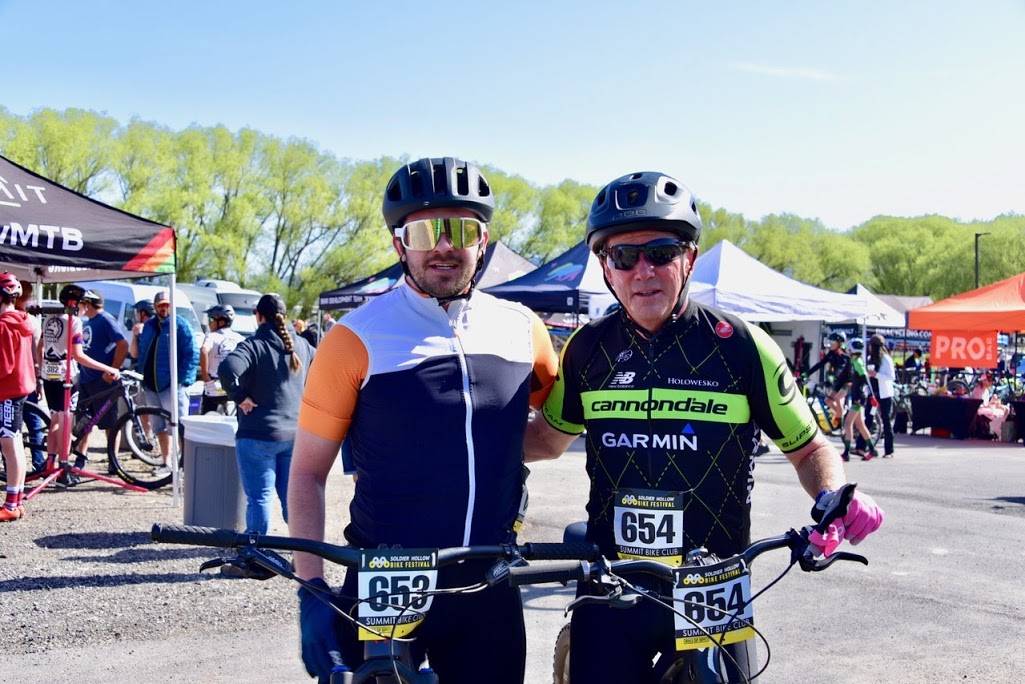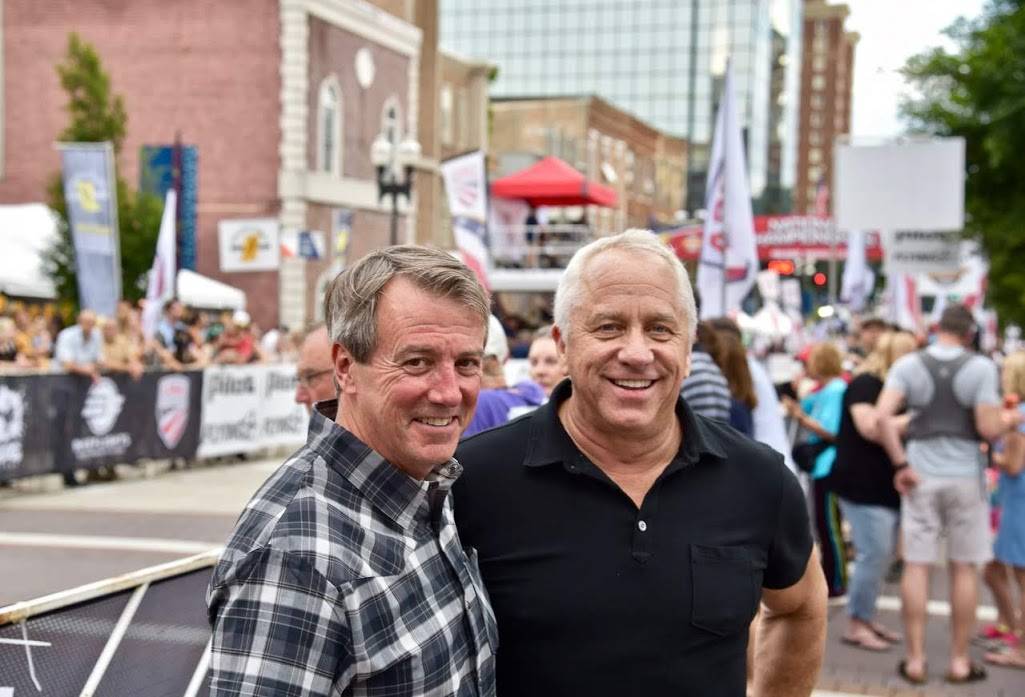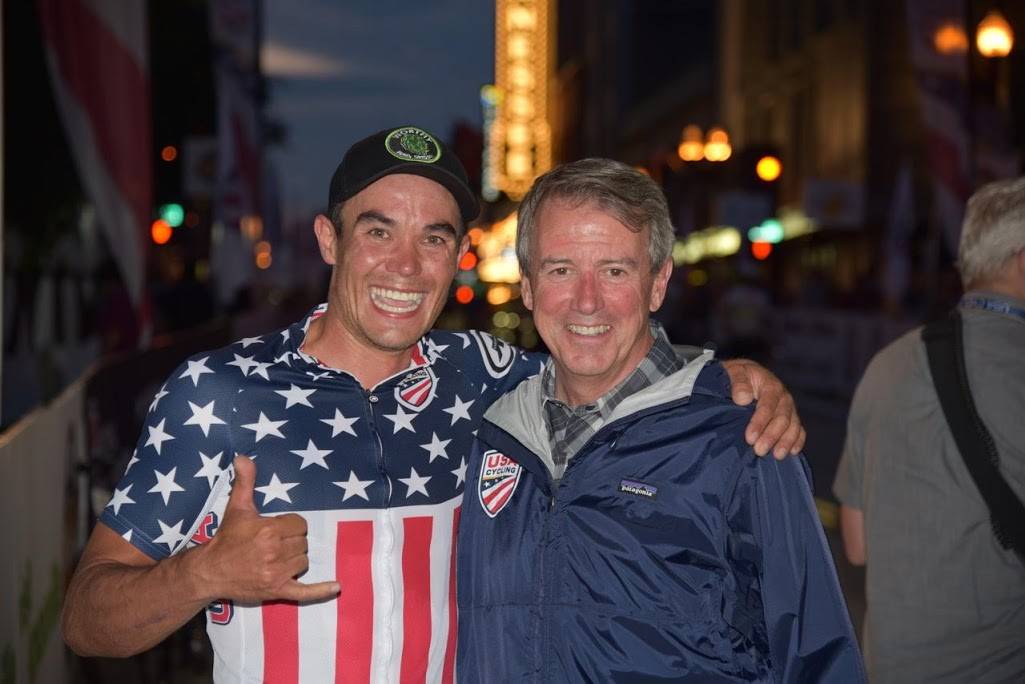 The mission of USA Cycling is fascinating because of the inherent paradox it presents: "…to develop the sport of cycling in the United States at all levels and to achieve sustained international racing success while fostering a shared commitment to safety, integrity, and the joy of cycling." How difficult is it to balance a focus on cycling-for-the-masses with the imperative to win gold medals? Do you feel like USA Cycling getting that balance right?
I think we are getting it right moving forward. The pandemic has caused us to really examine our role in cycling. We have to win at the elite level to keep the sport relevant and to drive funding from the USOPC. We also need to get more kids riding so they can become lifelong cyclists. Our new mission – "We Champion Cycling" -- is focused on doing more for the sport and for our members and ensure that if you want to compete, there are pathways for you. If you just want to ride, that is ok as well. We want to create a cycling culture that supports your riding aspirations regardless if that is racing, participating in events or simply riding as a family.
Are there one or two other National Governing Bodies that inspire you? That is, you look at them – where they've been and where they are right now – and you see a potential path for the future for USA Cycling?

For me USA Swimming is the best example. Kids connect to the organization early through swimming lessons, it can be a lifelong sport, and the US wins about 50% of the Olympic Medals contested. We have set long term goals for Tokyo, Paris and Los Angeles in 2028 that would have us set three consecutive records for performance. That will encourage kids and create lifelong riders.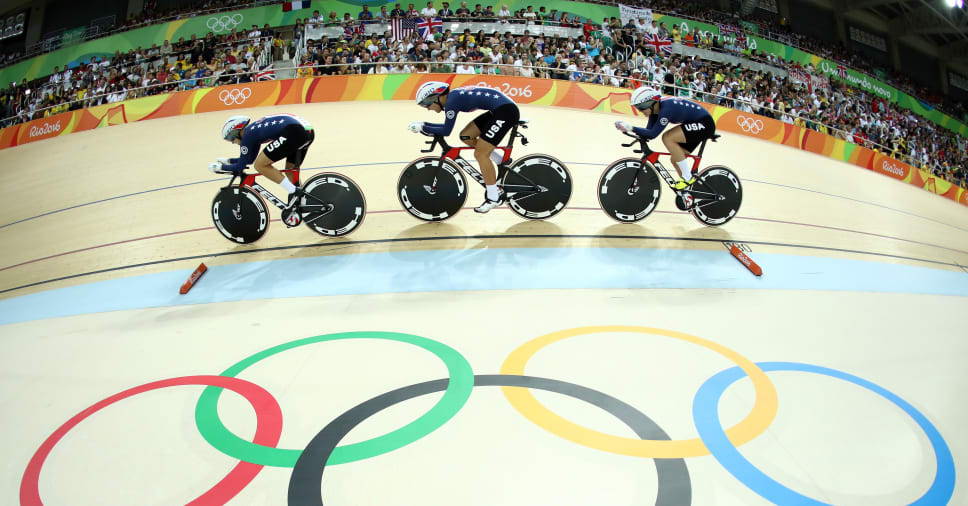 Tell us about your most memorable day on a bike.

Great Question, I hope I have not had it yet but a few really come to mind. The first was 15 years ago in my initial Pan Mass Challenge. I had never ridden a century and the event is a two day, 200 mile fundraiser supporting the Dana Farber Cancer center in Boston. At the 60 mile mark, it was hot, I was gassed and was not sure I would complete the day. We rode into water stop, lined with kids and signs saying thanks to you, I am alive. I was not tired the rest of the day and since have ridden the event 15 years in a row missing only one year when my son got married.
The next was riding The "Whole Enchilada" in Southern Utah. 30 miles of technical downhill on the edge of the Colorado River with some really big views (and drops). After the four hour descent I had to pull my fingers off the bars with my other hand. Tense but exhilarating.
Final question: Best thing you've read lately? And can you recommend a book that all of us should read?

With the Pandemic, I have gotten a bit more reading in than usual. Three great books from this summer - 1) The Room Where It Happened, by John Bolton 2) American Dirt by Jeanine Cummins and 3) The Outlaw Ocean by Ian Urbina.