THE MANY FACES OF DROP BAR CYCLING IN OUR HOMETOWN
We say ALLIED bikes are Made Here. But what does that mean, really? Obviously, it means that we lay-up, cure, and finish our bikes here, literally, in the ALLIED Technology Center in Bentonville. But each ALLIED model is also Made Here in that it's developed, tested, and refined here, on the roads, gravel, singletrack, and flow trails of Bentonville.

To give some insight into the why behind Made Here, we're highlighting a few of our favorite drop bar routes here.
This is Bentonville. And we are ALLIED. So really, we're obligated to start with an allroad romp, The Righteous Gemstones. It comprises 35 miles of mixed terrain, tidily divided down the middle with 50/50 split between gravel and tarmac – a true Bentonville sampler of the Made Here inspiration.
This little gem of a ride begins downtown at the Rapha Clubhouse, makes its way through the middle of Coler Mountain Bike Preserve (note the possibility of ripping a few parallel green trails here), and works its way past Highway 72 and into gravel adventure land.
True to the route's name, the gravel roads out there are righteous and absolute gems. The combination of chossy descents and short, punchy climbs make for a fun, challenging ride that keeps you on your best manners. The final Gemstone is the Slaughter Pen system, which lets you choose either the paved trail, if you're graveled out, or the green singletrack ribbons, if you're still partying.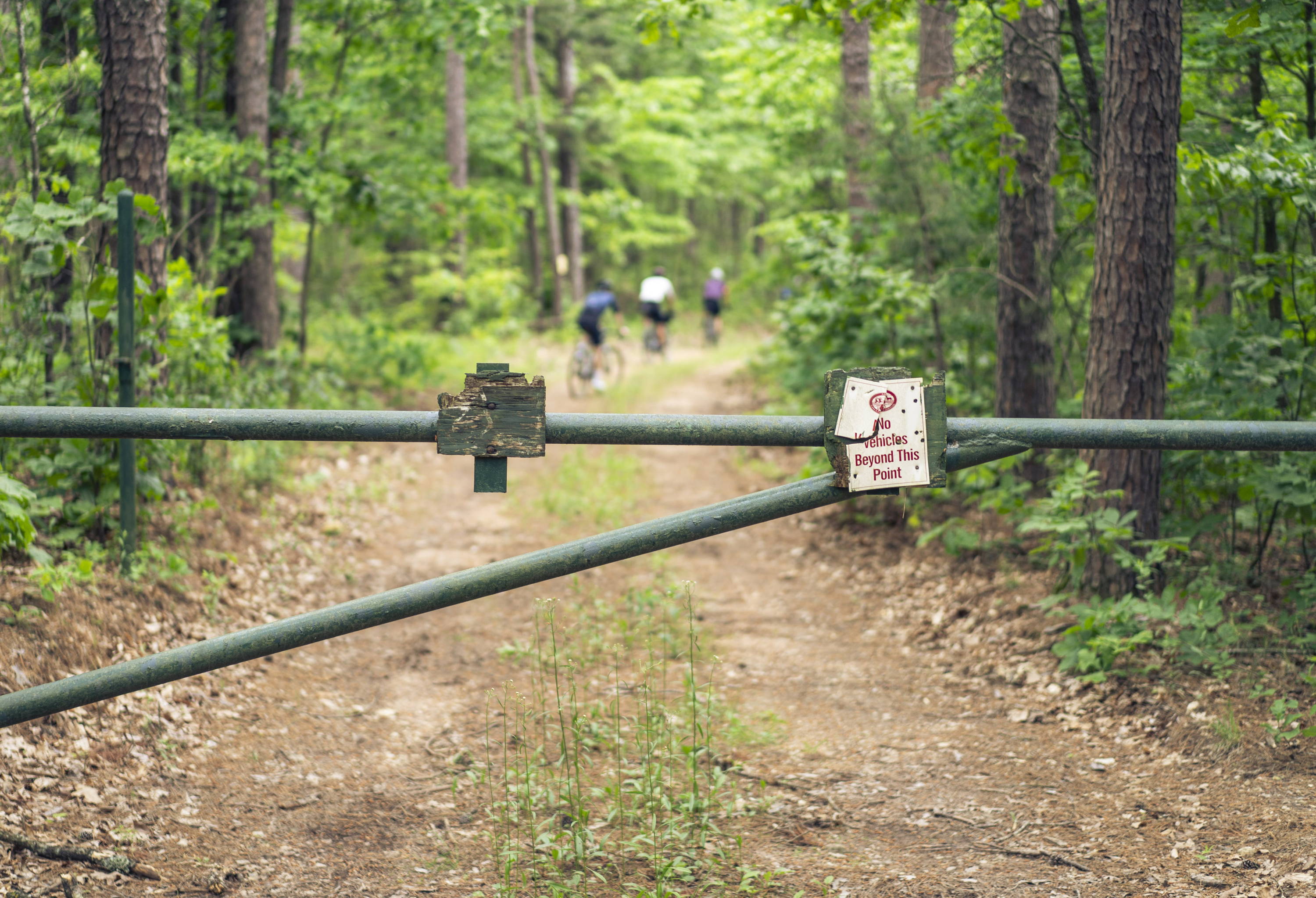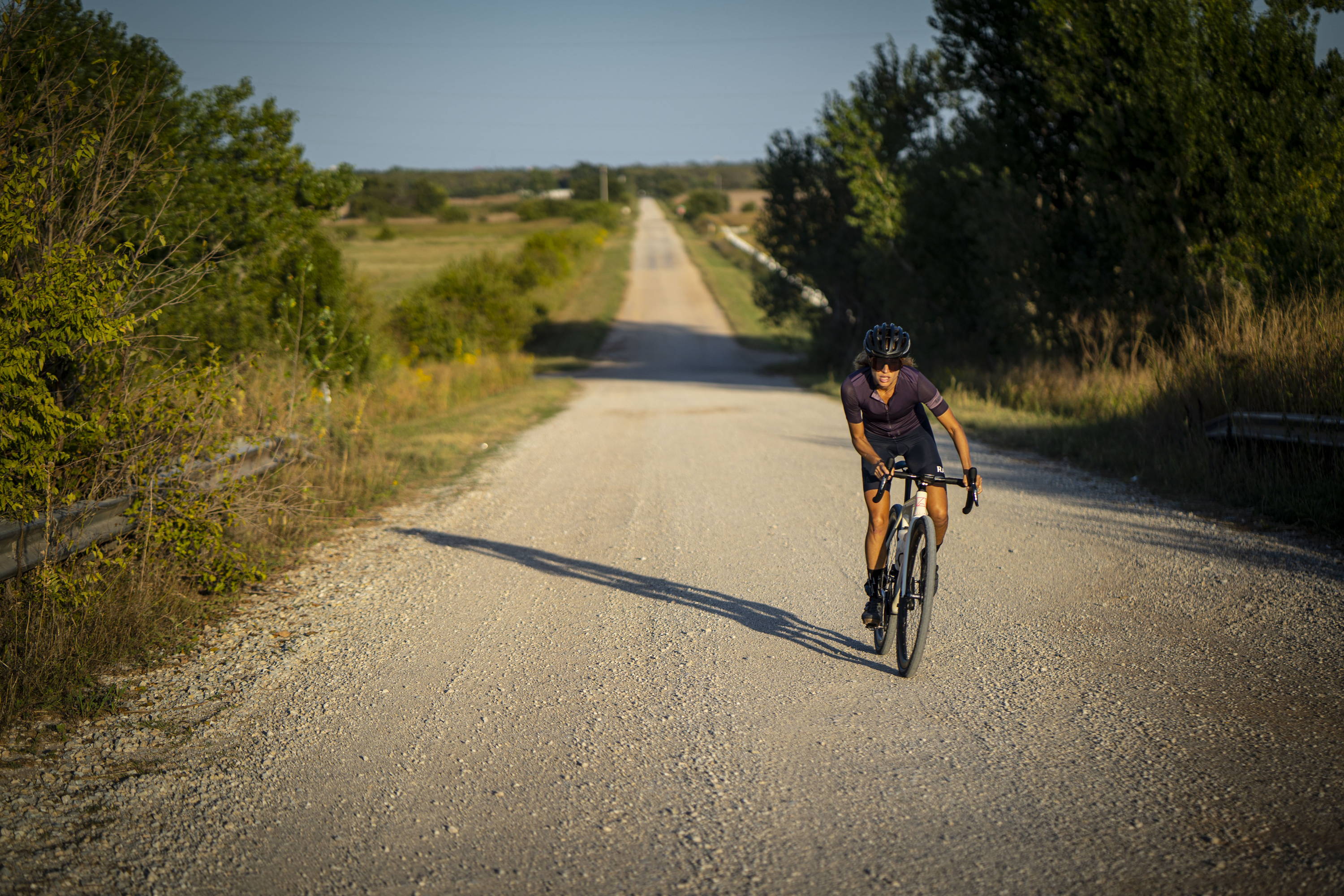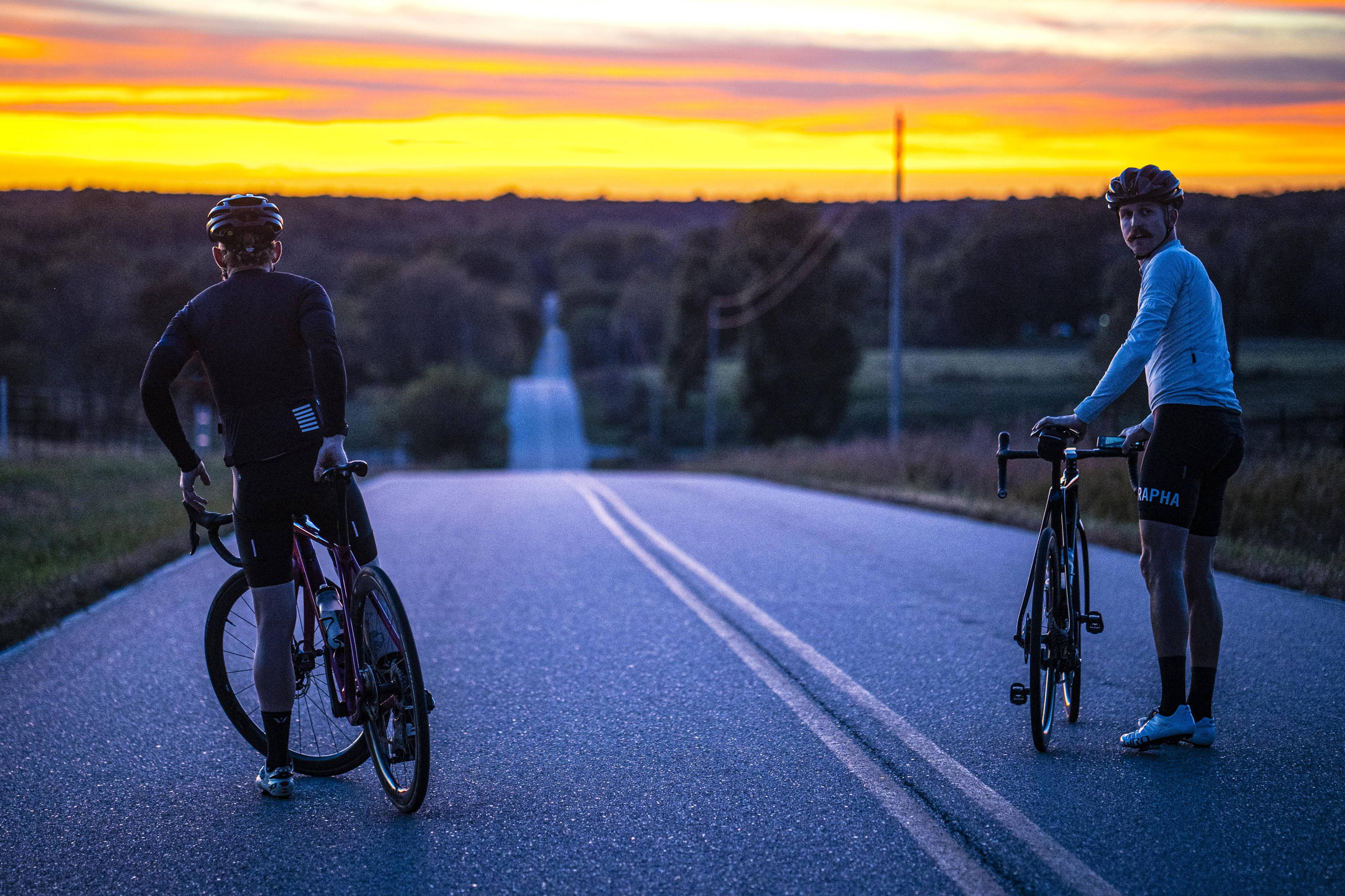 The second ride we'll highlight here is pure road, the weekly TNT Tuesday night ride. It's one of the few days of the week we confine ourselves strictly to the road less graveled, though it does share two qualities with The Righteous Gemstones. First, it also rolls out from the Rapha Clubhouse downtown. Second, it's best enjoyed with a drop bar bike.
The similarities end there, as TNT Tuesday snakes its way through winding, quiet roads rather than chattering gravel. Farms, tree-lined climbs, primo pavement – it's basically a photoshoot waiting to be shot. It's also fast with a short fuse. Hot zones throughout the ride blow things up with regroups scattered across the evening.
Cooler heads prevail at the finish, which always culminates in a stop at the pub with post-ride libations and calories replenished.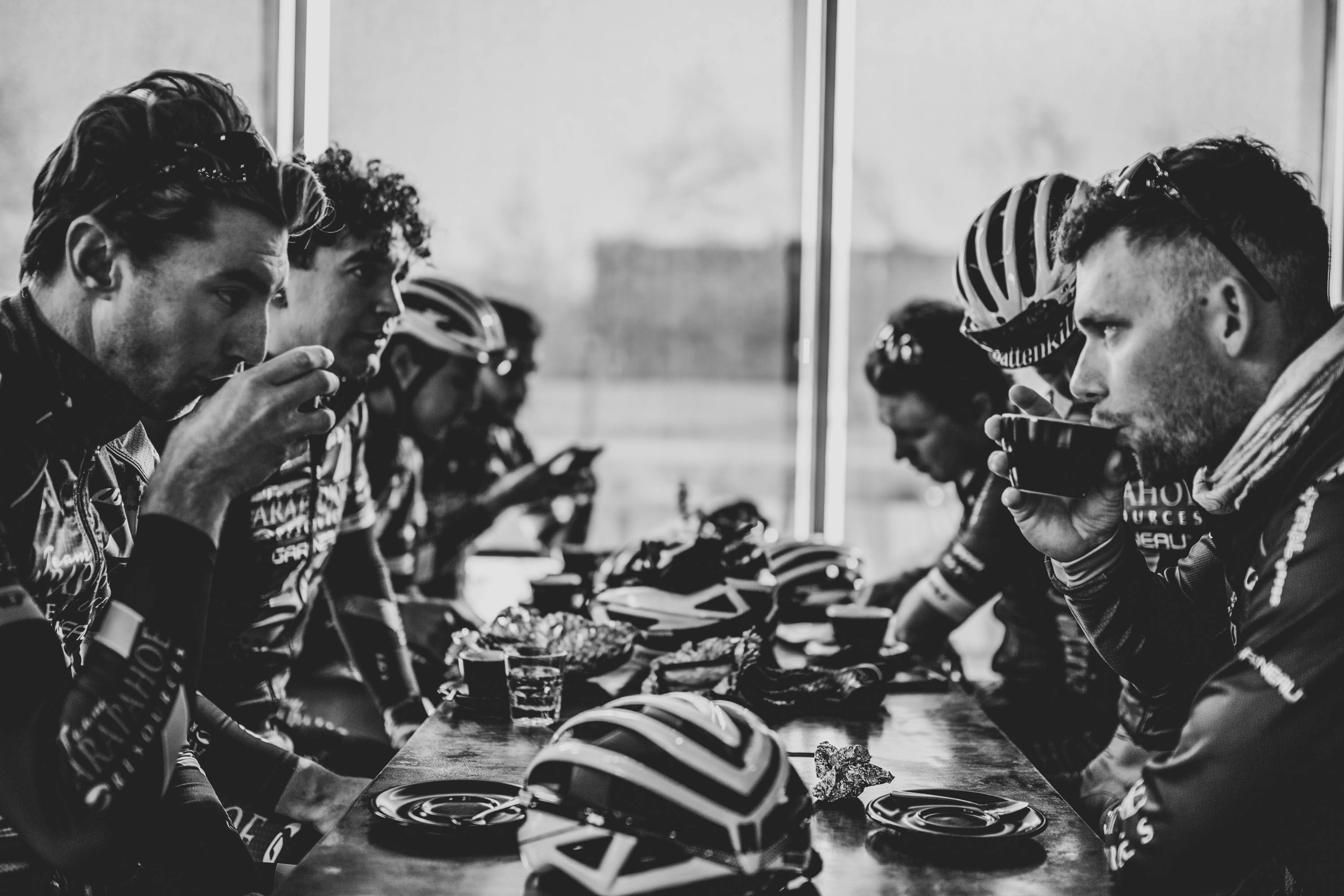 The final ride for today, Mixed Terrain on the Brain, is never far from our minds. It's the quintessential gravel escape, stringing together 63 miles, the majority of which is unpaved. The route is not only decently long, but it's also littered with punchy climbs, making it a solid option for testing your legs.
If you're more into enjoying the atmosphere than mashing watts till you're drooling on your head unit, then Mixed Terrain on the Brain still has you covered – literally, with a canopy of trees, and figuratively, with a mile-43 stop at the iconic Red Mule Barn.
That's a lot of varied terrain, and there's no way that any one bike could handle it all without being overly sluggish on the road and gravel or dangerously under-equipped for XC missions.
But one does come close.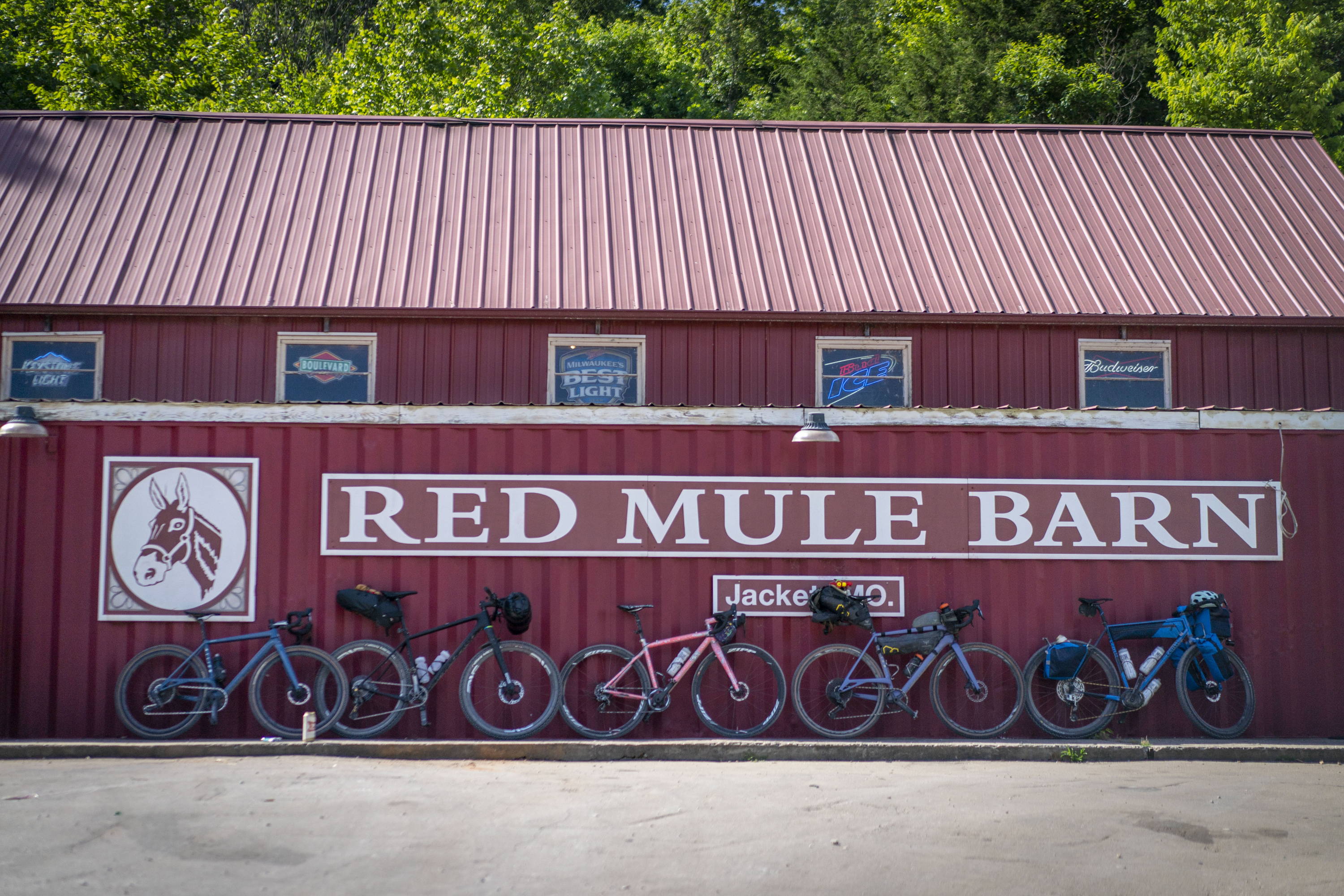 The ECHO is our response to the huge array of variable ride surfaces and routes that constitute our local drop bar playground. The ECHO's flip chip dropouts let the bike pivot to tighten the geometry for a snappier ride on tarmac or lengthen the wheelbase and increase tire clearance to float over choss and chunder. It's a real Dr. ECHO and Mr. Ryde situation.
It's Made Here because it's made to respond when someone lights the fuse on TNT Tuesday or you're eyeing up a steep, gravel wall. But it's also made for the stability and comfort needed for the gravel stretches of rides like Gemstones and Mixed Terrain.
One cyclist. One bike. Two ride styles. Endless possibilities. A bike engineered for and defined by the mixed terrain that we encounter every time we throw a leg over the top tube and roll out the front door – that's what we mean when we say the ECHO is Made Here.