Get to know Colin Strickland's new teammate Katie Kantzes, her rapid rise up the gravel ranks, and her tough day at the 2020 Mid South.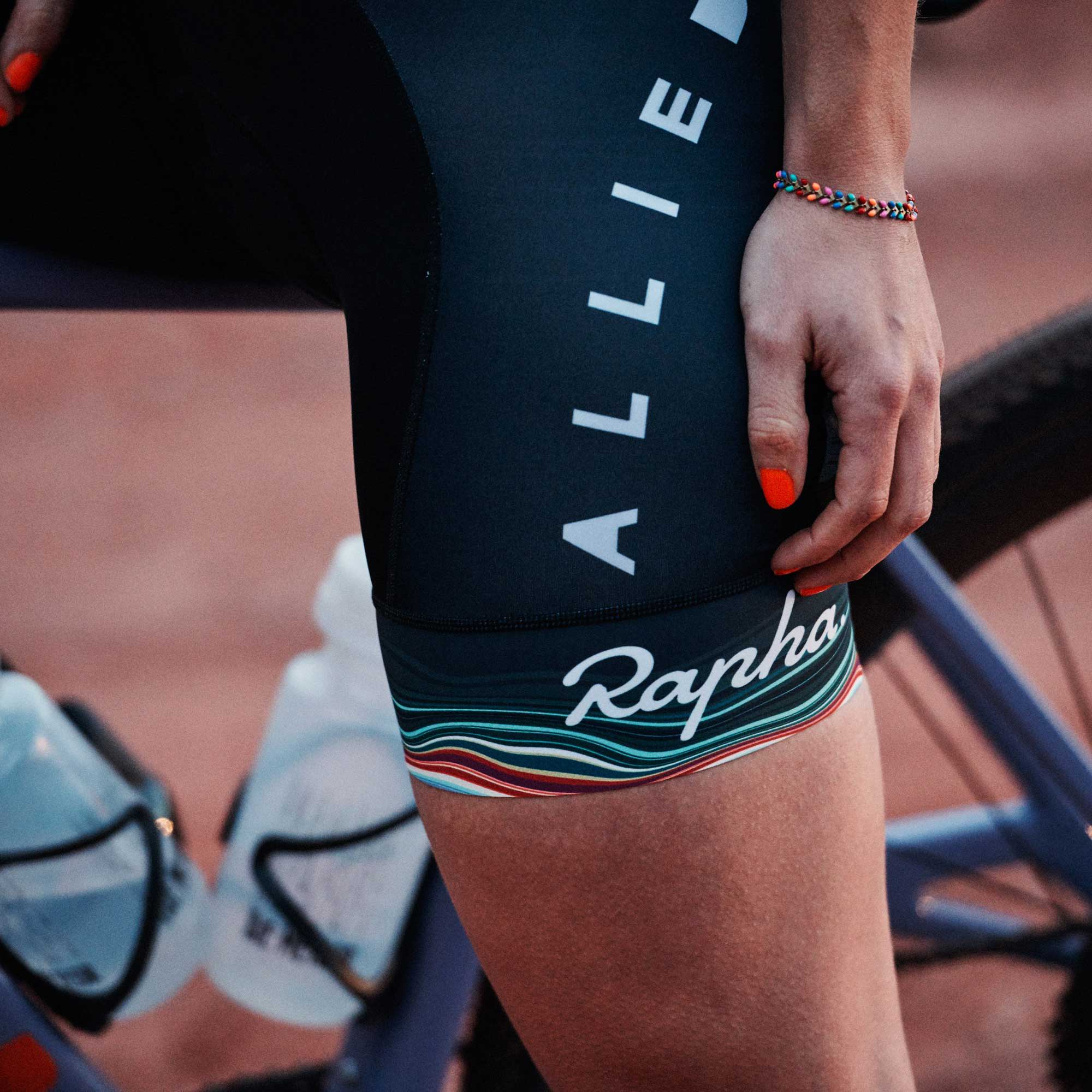 There was universal excitement when Colin announced last year that he'd be adding a woman as a teammate for 2020. But, admittedly, we didn't know much about you as an athlete or as a person. Can you fill in the gaps? Tell about yourself - who are you? Where are you from? What makes you tick?
I'm a native Texan by the way of Delaware. I was born outside of Houston, but grew up in the second tiniest state in the US. I was a pianist as a kid, I wrote music and played in the jazz band! My only athletic experience was summer swim team and two years on the team in high school. Swimming was mostly as an excuse to hang out with friends because I was very much average.

I stayed close for college and went to University of Delaware, where I worked at the gym at the front desk. I'm not afraid to say my first experience with "racing" a bike was triathlon! I had it on my bucket list, and my sister challenged me saying I'd never actually do it. I bought a book, trained, and did the thing. I also thought I totally sucked at the bike portion. Might've been the soffe (cheer) shorts, ha.
After graduating college in 2009, I lived at the beach in Delaware for a couple months, and then moved to Austin in early 2010. My dad's colleague lived out here and let me stay with him, so why not! I loved the idea of a totally new experience, having to start from scratch.  
What was the moment as a cyclist when it 'clicked' for you? That is, when did you know you wanted to compete at the top levels of the sport? Was it a specific result or something different?
It took me a very long time to feel like I "belonged" competing at the top level. I felt, and still feel (though maybe to a slightly lesser degree), a sense of imposter syndrome. But if one moment stands out, it is Steamboat GRVL. I was so new to gravel at the time, it was probably my 5th race. There was a moment when I lost a bottle and I actually stopped to go back and grab it (I had no idea if people were going to stop at aid stations over the 135+ miles or whatever it was), and soon after, I see Alison Powers rolling up with a group. I thought, oh my gosh if she got popped before I did, could I actually belong up here? I didn't grow up with any athletic dreams, so it's still weird to think of myself that way, but once I started riding it's almost like racing just happened. I don't remember even thinking about yes or no.
When I started riding (an ex boyfriend's ex-girlfriend's bike, of all things), Strava had just gotten off the ground, and I competed HARD for those crowns! If nothing else it is thrilling to watch your own form develop and times improve.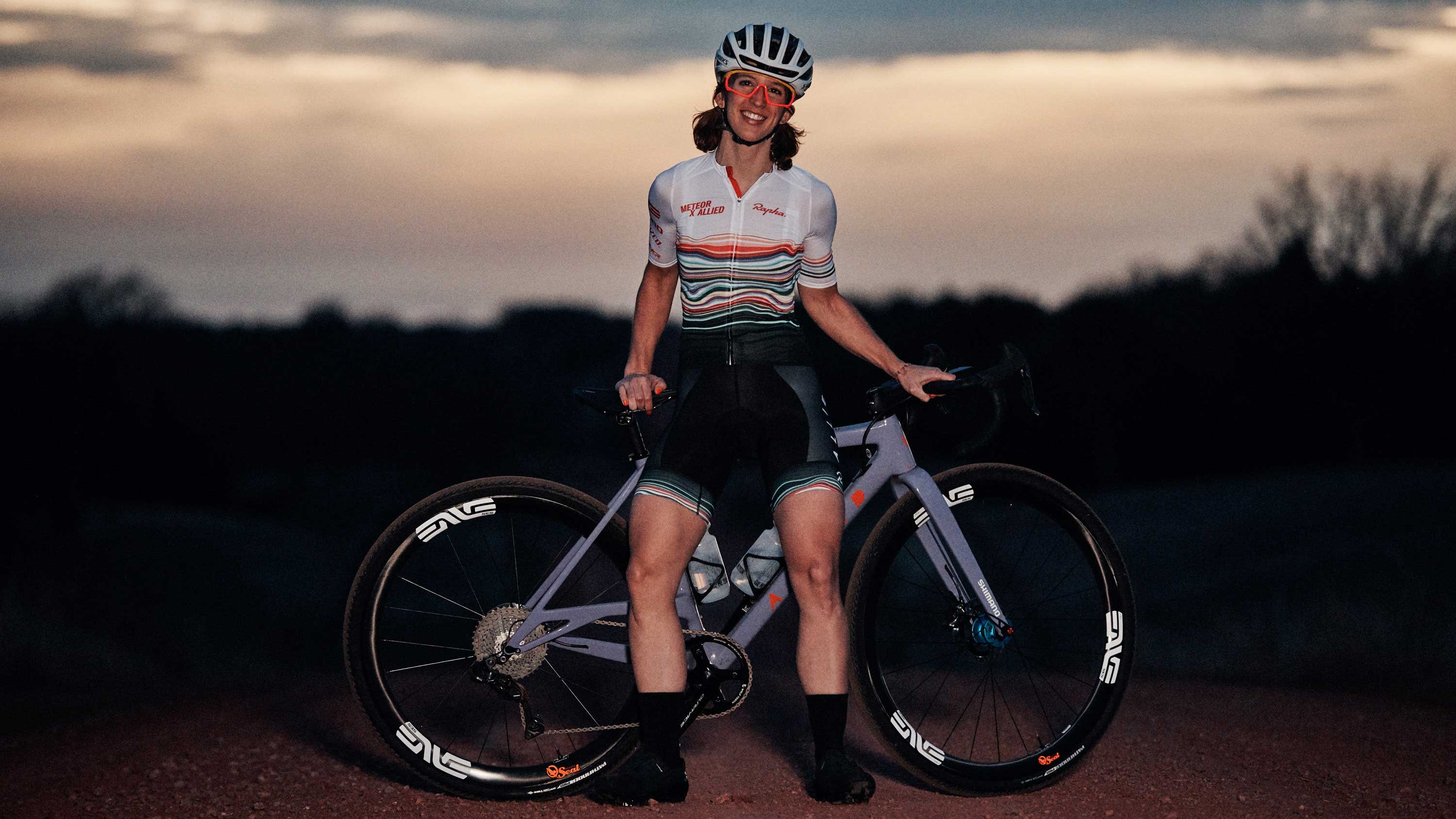 The amount of media coverage devoted to women's racing is more impressive than ever before. Cycling tips in particular is doing incredible work on that front. We've also seen what a battle it is for most women to race at a high level while also paying the bills. Is that a struggle for you? Do you train full time, or do you have another job?
Yes, I love reading Cyclingtips! I have a full time job at the University of Texas Dell Medical School, for which I am super grateful in our current situation. They've also been incredibly flexible with me, and once racing starts back up (and it will!) I'll likely go part time, temporarily, while the season is in full swing so that I can train, travel, and rest more.
Tell us about your day at the 2020 Mid South race. The conditions were terrible that day. How did the race unfold for you?
Oh my gosh. They were so gnarly. I remember sitting in the car with Colin for as long as possible while it dumped all around us. I almost missed the start! Someone was kind enough to help me put the bike over the barricade and I hopped over. Ha!
Beyond the freezing cold and the wet, it was a fairly normal start to a race. Lots of people, lots of nerves. Random shit popping up in the middle of the road. Things lit up as soon as we got to…whatever was NOT pavement. I just recall lots of slick. Couldn't see anything. It was wild!
The next few hours played out in slow motion and there where stretches where I took it one pedal stroke at a time. I used the paint stick, my new BFF, multiple times to clear the mud and get rolling again. I'd pass people on hills or firmer sections, then they'd pass me once we got to the peanut butter. Made some new friends and it was a privilege to suffer alongside some strong and skilled women, too.
I'd never ridden mud before, so the whole day was quite the introduction! My good friend Sammi Runnels, who races UCI cross, texted me later that it was like a 9 hour cross race. I was beyond happy to finish.
There was a good bit of controversy around the Mid South taking place. The days leading up to it was when the US got super-serious about social distancing. Did you block all of that out leading up to race day, or did you struggle with your decision to race?
I definitely struggled. I even spoke with my doctor about the decision and she reassured me that, since it was outdoors, it'd probably be fine to go. This was, of course, a day or two before everything totally blew up! We all had our phones, and were walking around Thursday as the notifications popped up: Disneyland closed, NBA season over, etc. It felt surreal.
I didn't know for sure that we'd be racing until we actually lined up that morning.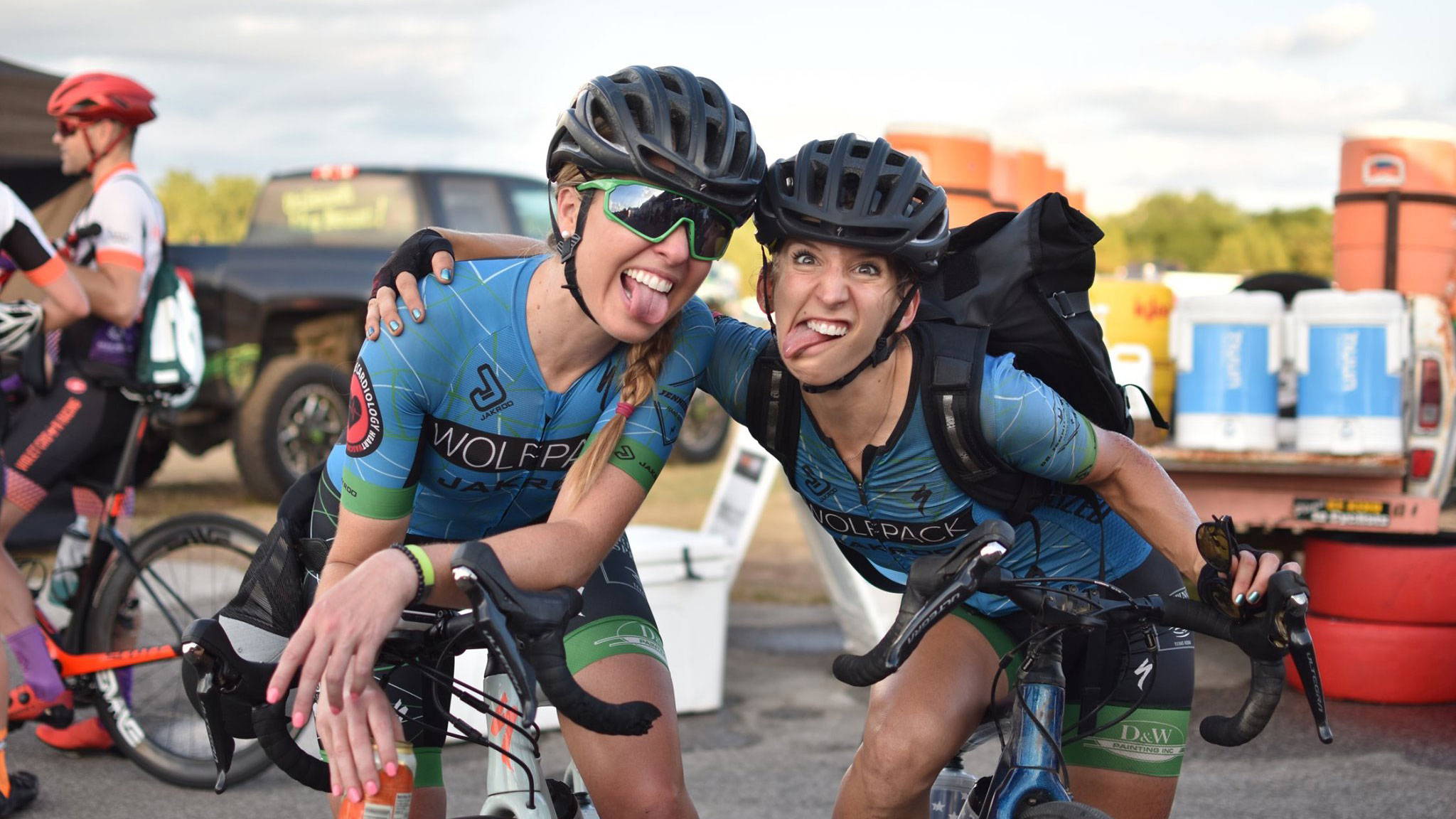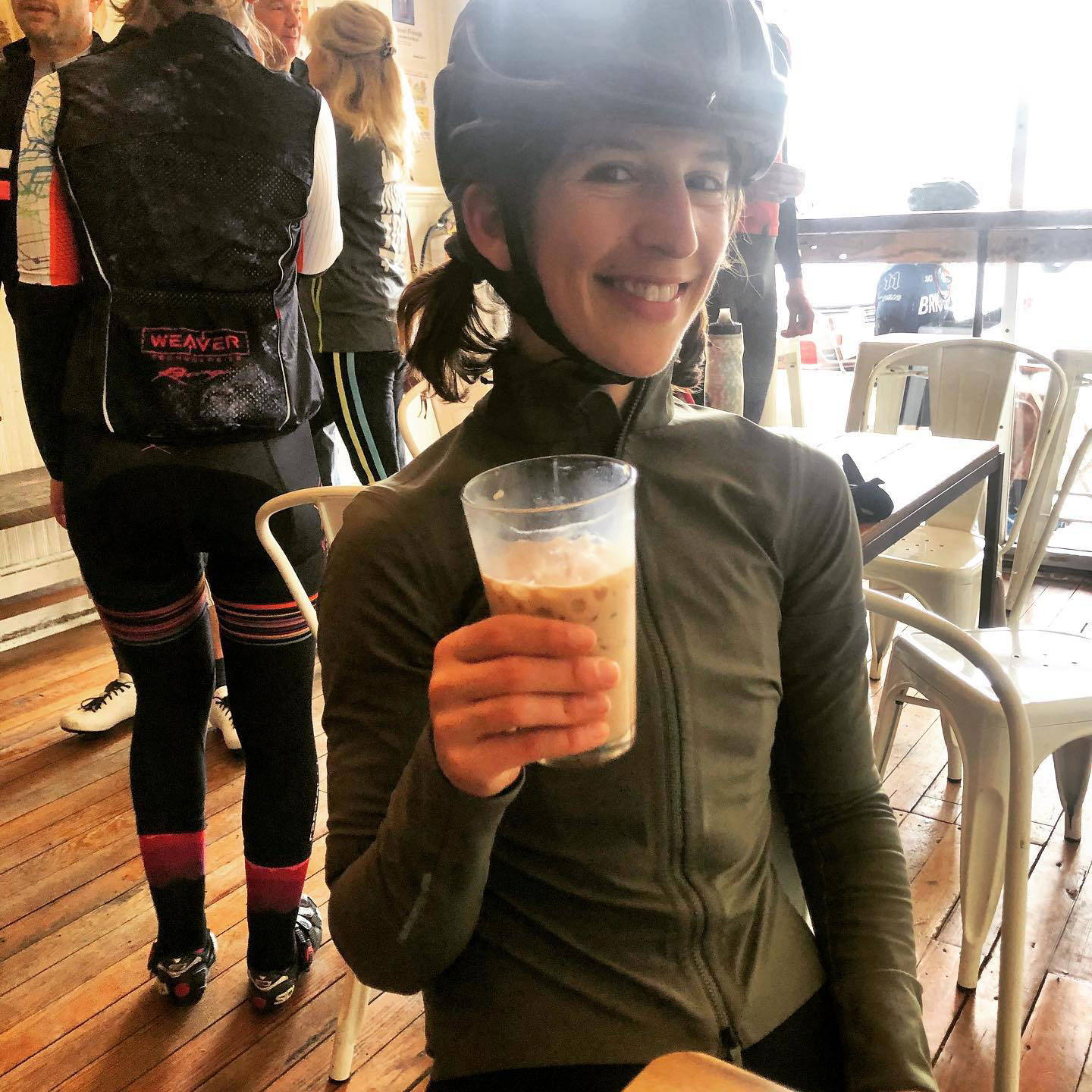 What has your training been like since early March? Is it hard to stay motivated -- or to maintain training structure -- when the race season is so uncertain?
God no, I am still training as much as I can! I'm viewing this as an opportunity to work on my skills now that the calendar isn't so compressed. I love racing, but I also loooove training, especially when I'm as spoiled as I am now with this beautiful equipment. I struggle with motivation now and then like everyone does, especially with the really hard top end efforts. But overall I am grateful to have the bike and training as something that is consistent and reliable in a time when many things are not.
Best book you've read lately? And what's on heavy music rotation for you?
I'm finishing up the Poisonwood Bible – I'm at least one book behind in our book club! It's an excellent read but there are so many layers to soak up that it has taken me a while.
When I'm training I tend to blast EDM, or if I'm in a shit mood it's really angry rock that I can rage on. But my love of piano has stuck around, and I regularly listen to R&B, jazz, classical too. And who could forget Willie Nelson, being in Austin! So, pretty much everything?
How about a go-to recipe we should know about?
Butterscotch blondies, using this recipe. I alter at least slightly everything I cook and bake…here are my edits for this one:

Use whole wheat flour (it was all I had left initially, but now I like the taste of it and use it every time I make these)

Add 2 teaspoons of maple syrup AND 2 teaspoons of vanilla extract to the wet ingredients.

Add 1/4 teaspoon salt to the dry ingredients (so 3/4 teaspoon total).

Add 1/2 cup of dark chocolate chips to the batter at the very end

Use 3 whole eggs instead of egg substitute
What's the gravel riding like around Austin? Can you build some variation into your training, or is Austin's growth paving every last inch of terrain? Can you tell us a favorite route?
They need to tear out some of the pavement and throw some gravel down! It takes about 90 min to get to decent gravel sections here, but we live in north central Austin and those spots are southeast, so for a lot of people south it's not bad. My favorite route was a ride I did a few weeks ago: I rode to my friends' house in southeast Austin, and we all rode down to Lockhart and did a stellar gravel loop out there. It's beautiful and empty! Rode back to their house and got a lift to go get pizza together.
If not gravel, then I usually create loops with every hill I can find. Plenty of variety around here for that, too.
---