Getting to know Sammi Runnels is to see the balance of two passions: A beast of a rider who wins Cyclocross races on the global stage, and a talented artist honing her craft at the Savannah College of Art & Design.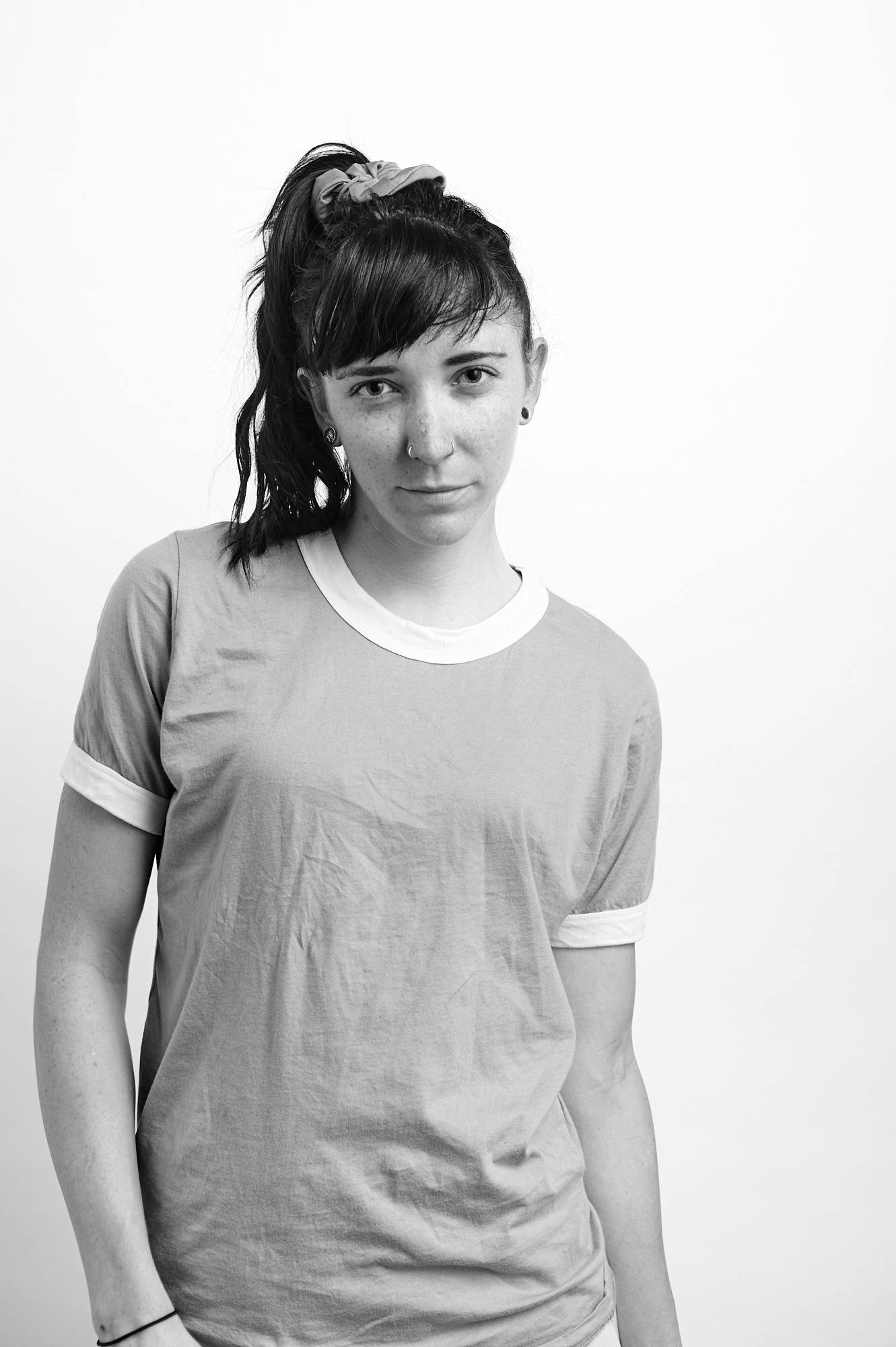 You're one of the baddest women cyclocross racers in America. For folks who aren't familiar with you, can you help us get to know you a little bit better? Where are you from? Where do you live? And tell us about your bike racing exploits.
My name is Sammi Runnels. I race professional cyclocross for Squid Bikes and collegiately for Savanah College of Art and Design. I grew up in the Memphis area but started racing in Austin Texas at 21. I race road, mountain, and fixed gears crits.
The last two seasons I've focused most of my energy on racing elite level cyclocross. This past season I went to Europe for a 6 week block of World Cups. In the 2019 season I was selected to represent the US at World Championships in Denmark. One of my favorite wins was Nobeyama SuperCross in Japan.
Cyclocross has long been the red-headed stepchild of bike racing in the US. But from nowhere, gravel has become the sport's darling. As a 'cross racer how do you feel about that? Are you tempted to change your primary focus from 'cross to gravel?
It is definitely tempting to move further into the gravel scene. Since the emergence of gravel I have actually raced a few races a season. I do find gravel races quite fun. The great thing about gravel is how diverse it can be depending on the rock and dirt of the area. I think gravel has caught on so vastly, where as cyclocross has not, because many people can be turned off by the running involved in cyclocross. Though I will say this year at Midsouth Gravel there was two separate long hike-a-bike sections. [ed. note: she finished 5th.]
Your bike sponsor is Squid Bikes -- undoubtedly one of the coolest upstarts in the industry. Their approach is such a breath of fresh air. Can you talk about why you love the brand and love their bikes?
I met Emily, one of the owners, at my first UCI cyclocross race. We have to same wild socks on and we battled all race. She asked me to join the team about a year later. It's been such a good fit for me. Art and design have always been really important to me. Being able to blend to passions in life is so important to me. Squid Bikes are manufactured and painted in Sacramento. I think there's something really special about US made brands.
We also partner with other California made cycling brands like White Industries, Paul Components and Eliel cycling. The aesthetic of Squid Bikes is very close to my personal aesthetic. A few of us grew up tagging walls with spray paint or being part of the skate scene or hardcore scene.
Bringing that DIY style into cycling is really what Squid Bikes is about. I really love pushing the limits when it comes to everything in life. Being able to push creative limits is really important to me. I want to create something that evokes emotion, doing that requires going outside of the norm or what is widely accepted.
Art is super-important to you. It's incredible that you're a world-class bike racer, but at the same time you're a student at a school as special as SCAD. In thinking about who you are, do you view racing and art as two parallel paths, or do they intersect and inform each other in your life?

I didn't always think of racing and art as parallel paths. Art was always my first love, I've had it since the beginning. Cycling was my mistress that really stole me away from creating for a long time. I put so much into racing in the beginning that I stopped creating. I realized that, like racing, creating is at the very core of being though. It's really important to me to have a healthy balance of the two. When I was offered a scholarship for racing things really came full circle for me.
Now I'm able to use my passion for racing to further a career being creative. Last fall I was able to transfer my racing scholarship to Savannah College of Art and Design. Being able to transfer to a well renowned design school is beyond exciting for me. I feel like I'm really getting the experience I need to thrive in these classes. AND the cycling team at this school is far more developed than my last. Coach Tina Pic, 5 time national crit champion, has really built a stellar team of rad humans.
My plan is to continue to mix my passions beyond school. My major is in Industrial Design which I think will apply well to the cycling industry as well as the sports industry as a whole. I'm also looking at a minor in illustration for surface design so I'm able to continue drawing figures and objects through out my time.
Who are some artists that are especially inspirational to you right now? Why?
Jillian Evelyn is a painter that I love. She mainly works with the female form. Her figures are contorted and twisted in interesting ways to fit whatever she's painting whether it's a vase, chair, or wall.
Daren Thomas Magee is an Illustrator and Muralist. Magee uses simple line work with a limited color palette to express his nature inspired designs.
Felipe Pantone is an artist who works in themes of digital revolution. He works in painting, mural art and sculpture. Color and light are the central part of his concepts. Pantone's use of modeling software to create is a glimpse into the future of fine art.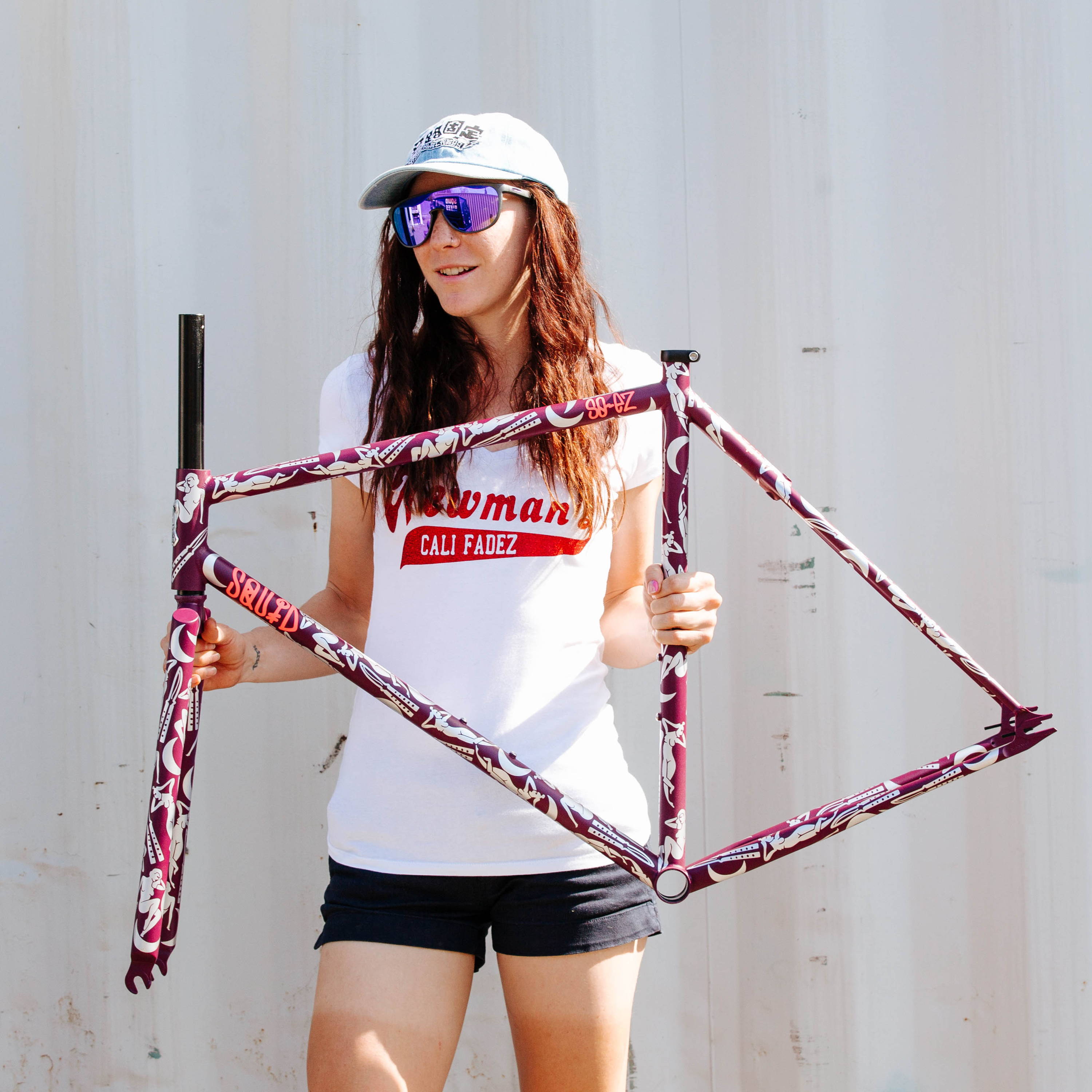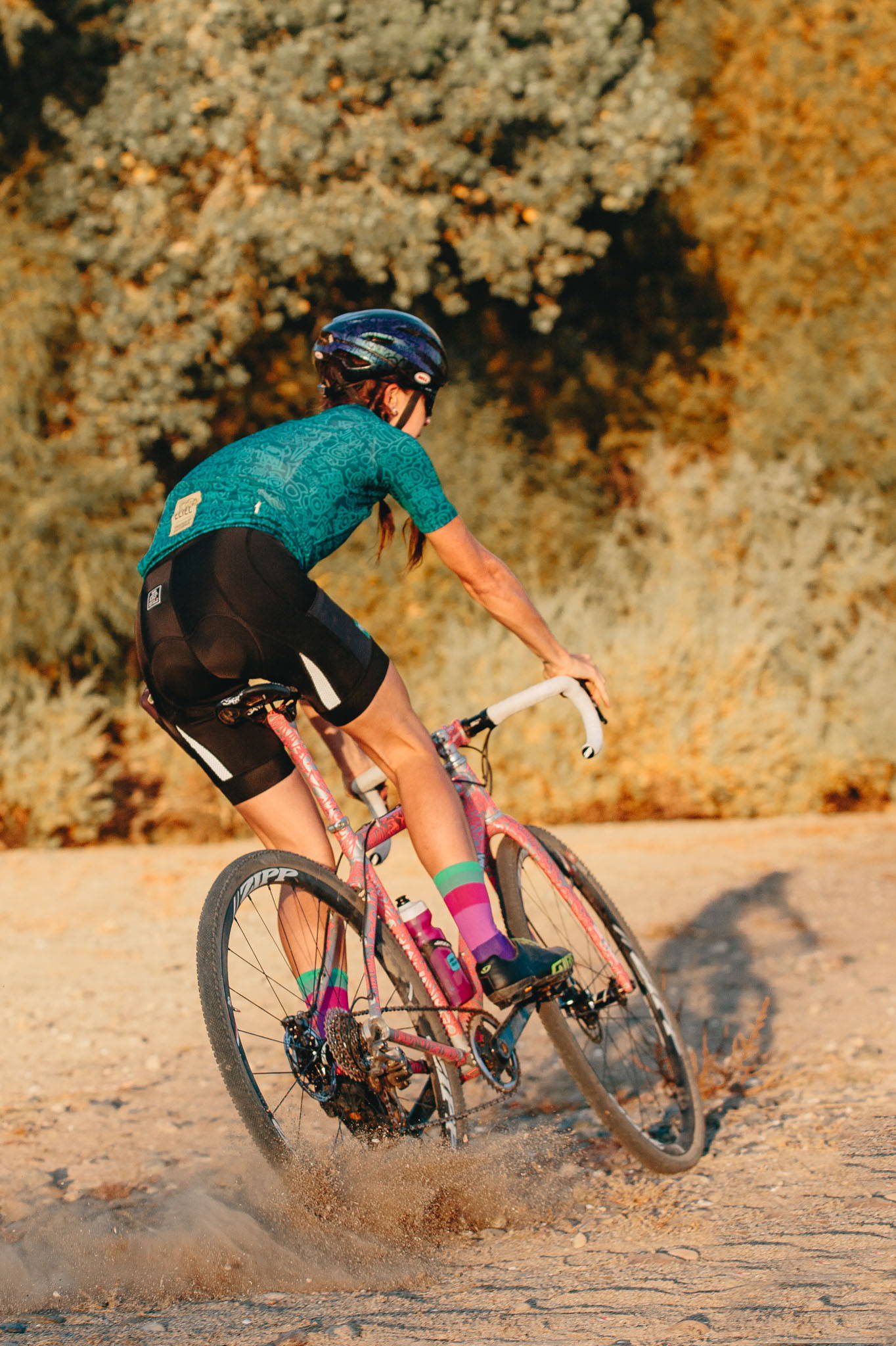 Cyclocross racing in Europe: Can you write us a haiku about it? Pretty-please?
I don't normal write poetry but you're in luck because I had to write a poem for class recently. This poem is more about missing racing in this pandemic. But I was specifically thinking about the last World Cup I raced, Hoogerheide, when I wrote it:
Wandering always, head in the clouds
Bike between my legs, two wheels on the ground
Where will I ride my bike today
The trails they are so abound
The line is calling from far away
Heavy breath seems so unfound
When will we line up once again
Aggression all surround
Tension tight for the whistles release
I'm waiting for that sound
Sprinting off, elbows out
Who will be the first to leap
Push through the pain, I know it hurts
You have to dig deep
Pass the limit harder still
This hills not that steep
Heart pounding, mind focused
Holy shit this mud is knee-deep
fight till the finish
and fall into a heap
Keep the body fit and the mind tight
Will it be your day to reap
What have you been reading lately -- any amazing books come to mind? And what's heavy on your Spotify playlist?
The only book I've been reading this quarter is Is my color theory book. It's the best textbook I've ever purchased.
So I actually compulsively make playlists on Spotify, I have something like 150 playlists. Here's an electronic one that's great for chilling and drawing and then a hiphop one that's great for hype and working out.
Tell us about your training right now: What kind of form do you want to hit the beginning of the 'cross season with, and do you have any big goals before the season kicks off? And in terms of the virus -- do all of the scheduling uncertainties make you more tentative about trying to ramp up to race form?
So normally this is the part of the year where I focus on base. That's definitely what I've been doing. I'm kinda just operating like cyclocross season is still going to happen. I think we'll know by the middle of the summer whether that true or not. Some big goals for me are of course the US World Cup and C1 events.
My team was also planning another Europe trip for the Christmas block of racing. The European trip will almost certainly not happen as European racing has been put on holding for the entire year. I kind feel like this year I will just have to race whatever racing there is whether that's cross or not. I'm interested to see what the fall will look like.
When you look into your crystal ball, what does your life look like 5 years in the future?
Well in 5 years I'd like to be doing design within the cycling industry and continuing to racing my bike. Really what I want to make happen is a sweet race van and an art studio. I just want to continue to explore the world through cycling and art.
---