This past October, we had the pleasure of hosting attendees of the PeopleForBikes SHIFT22 bike industry conference at our factory. For participants of the conference and Big Sugar Gravel, it was an opportunity to share an up close and personal view of what it means to make high-end carbon bikes in our home of Northwest Arkansas. We started this company because of our conviction that we could make superior bikes of superior quality only if we controlled all the pieces – from brand to design, to raw materials selection, to manufacturing, paint, and assembly.
It's a philosophy we sum up in two words: MADE HERE.
Photography by: Charles Gage @knarles_gage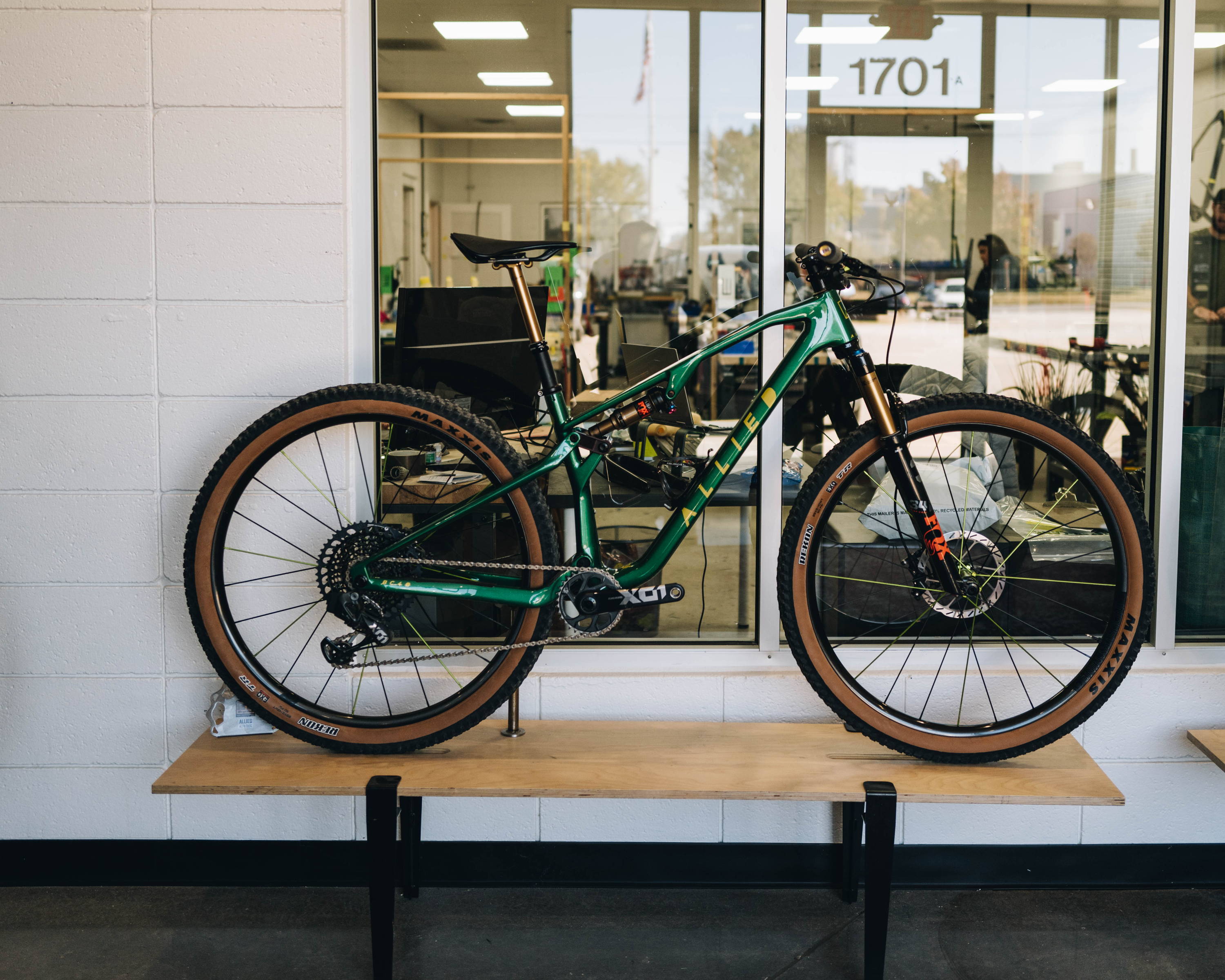 Every day our engineers work alongside our layup techs. Our marketing team circles around the paint booth. Our test lab thrums alongside our production line. Transparency, communication and connectedness enforce expectations of quality like nothing else.
Automated manufacturing isn't meaningfully present in the high-end bike industry. It boils down to people making things. People in a manufacturing environment acquiring and retaining knowledge..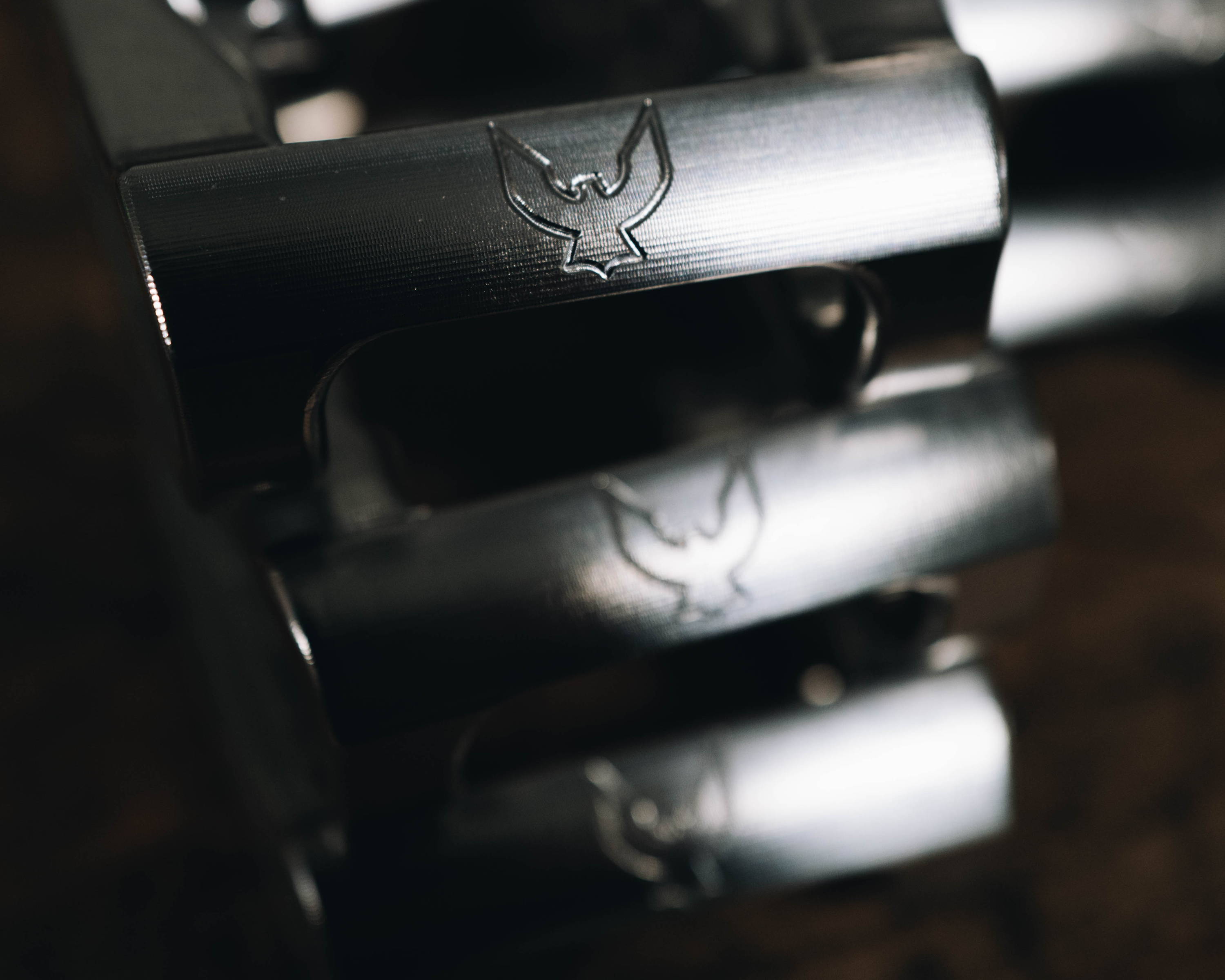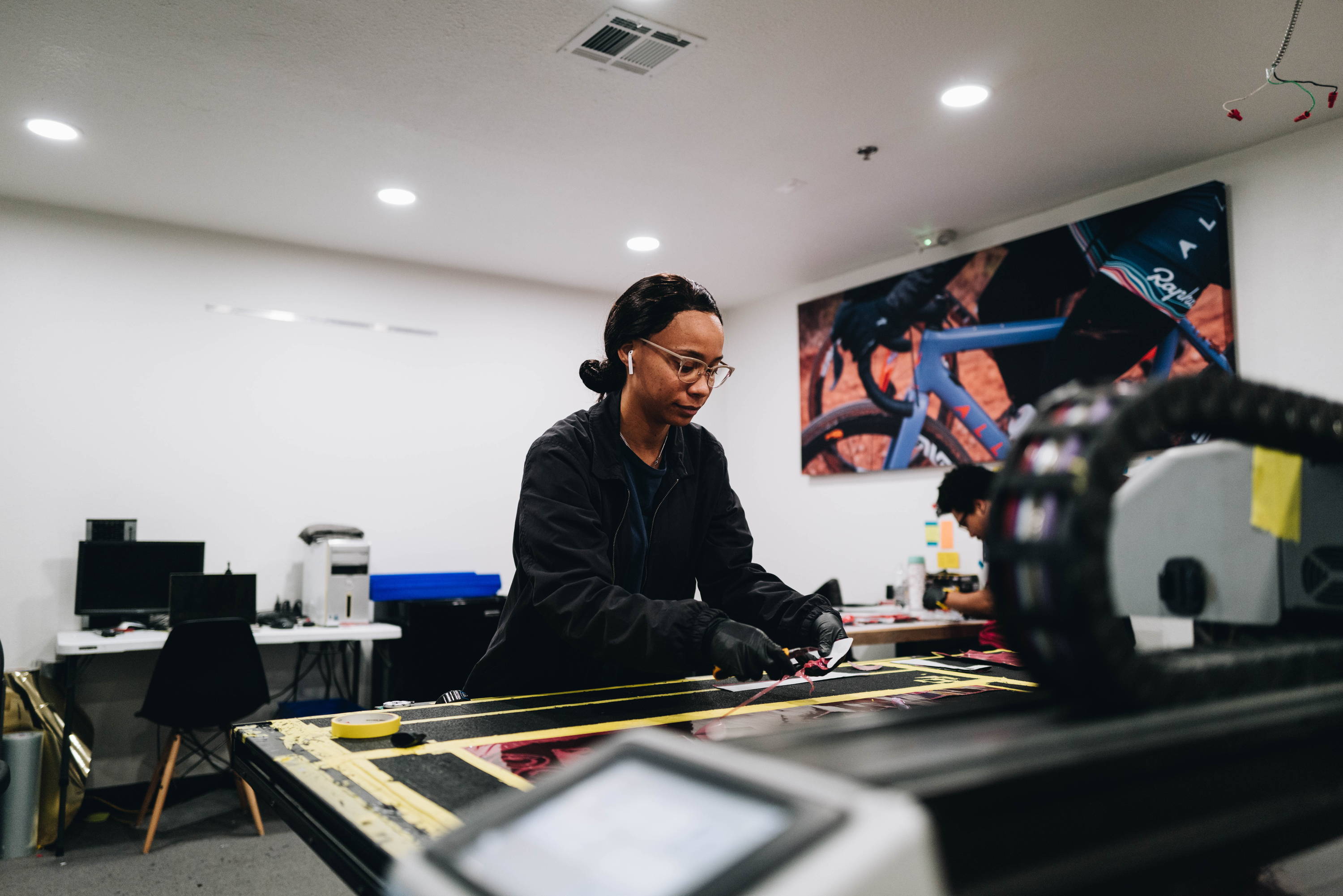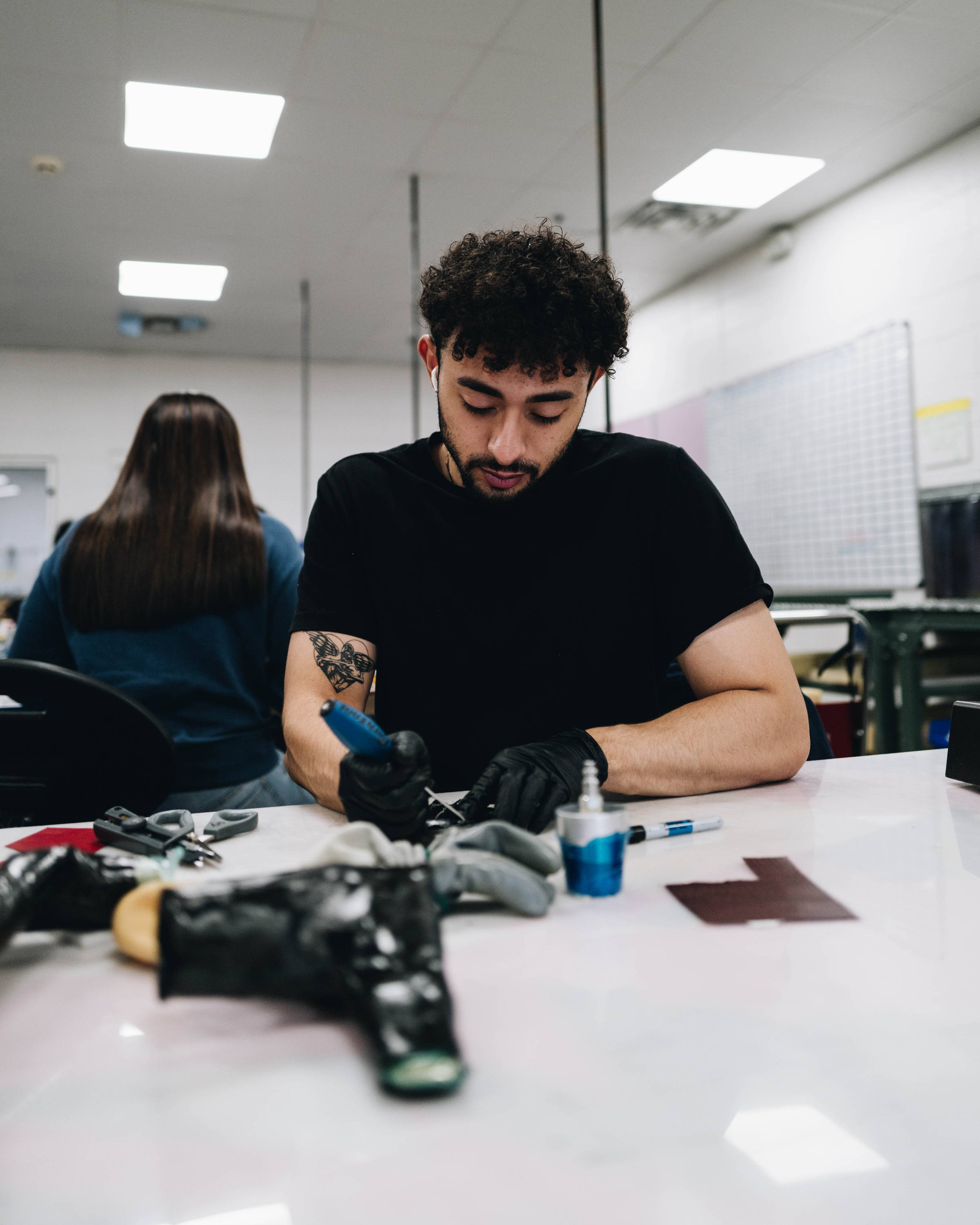 We start with the rawest of raw material and turn it into a fully painted, ready to be built bike frame, all under one roof.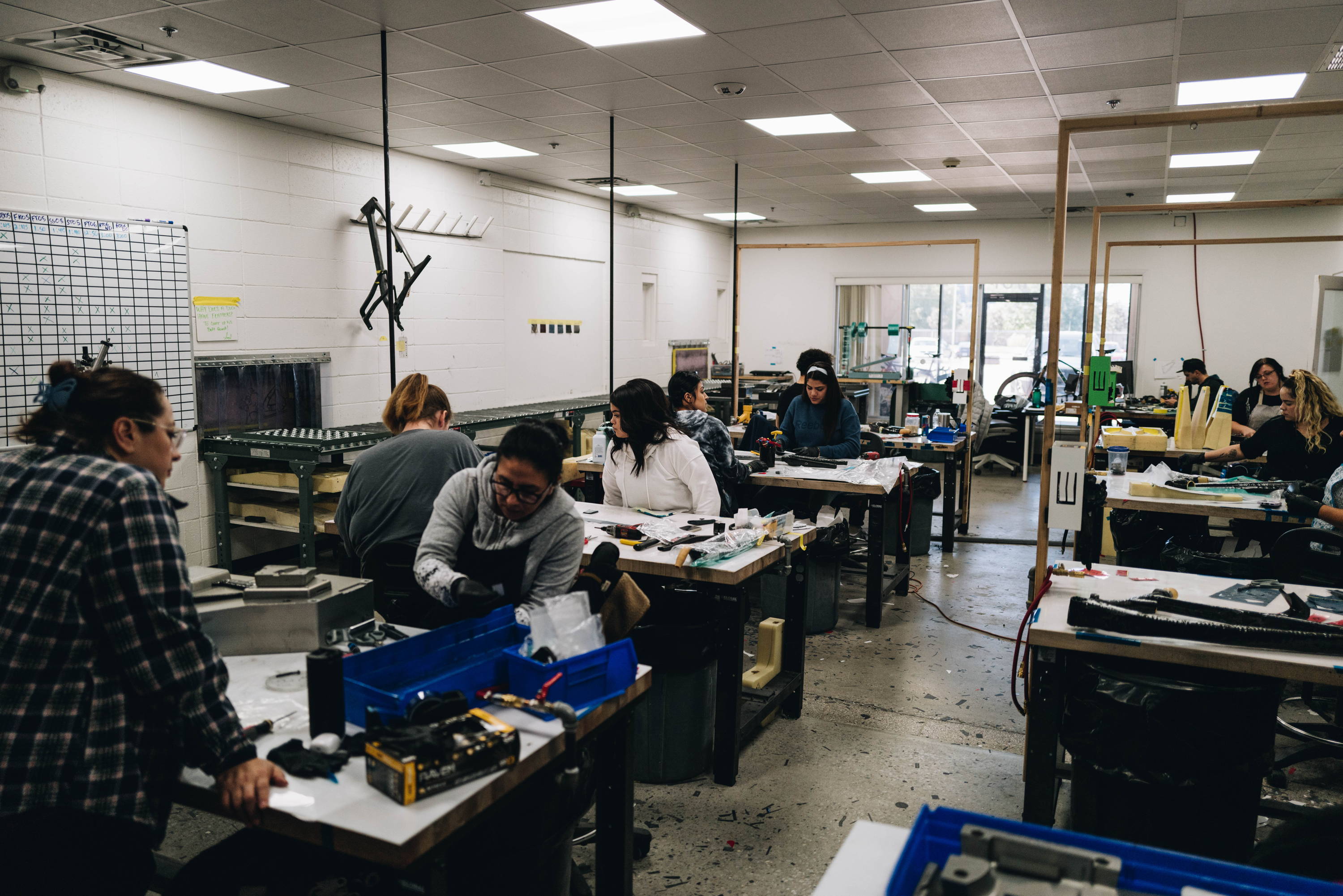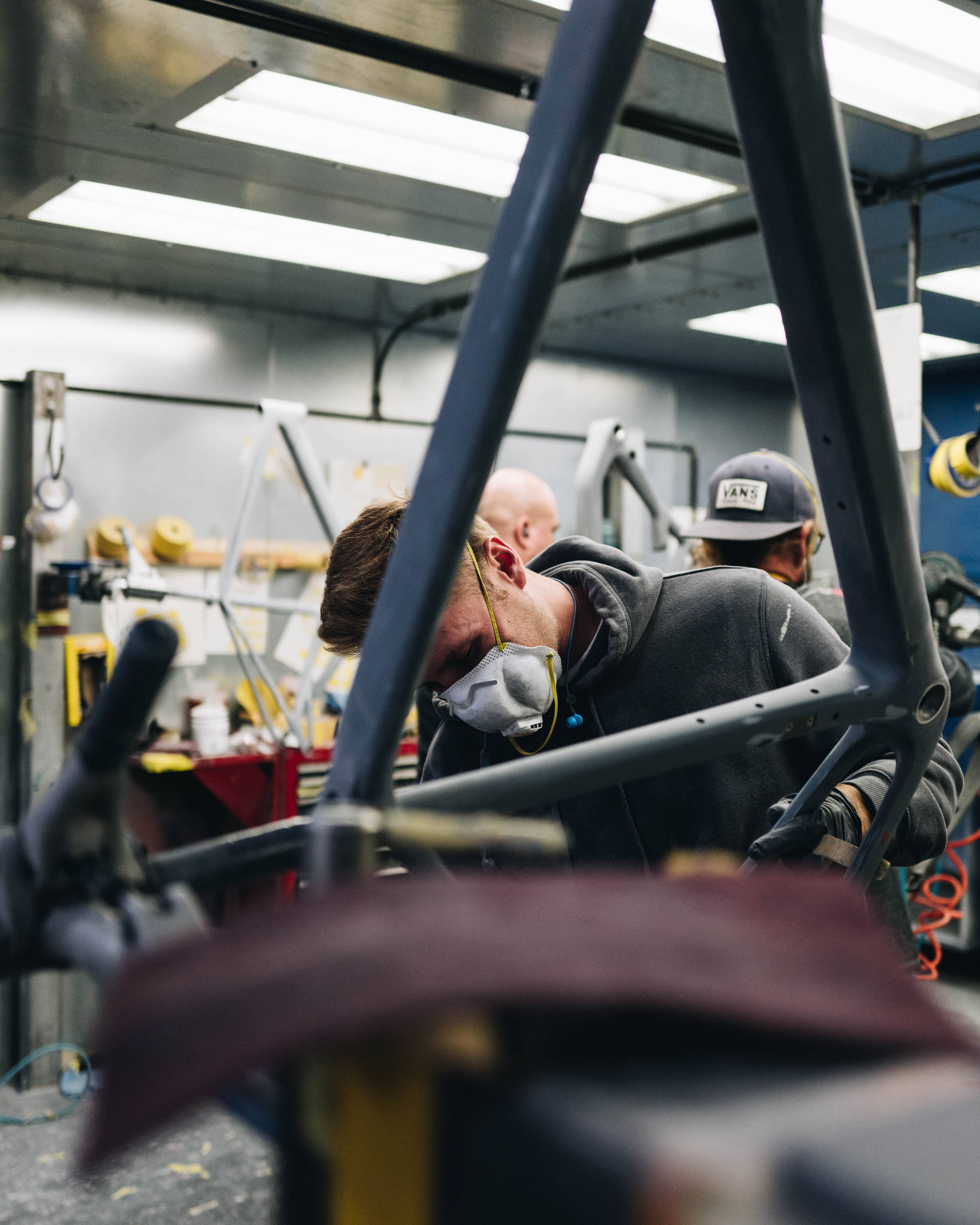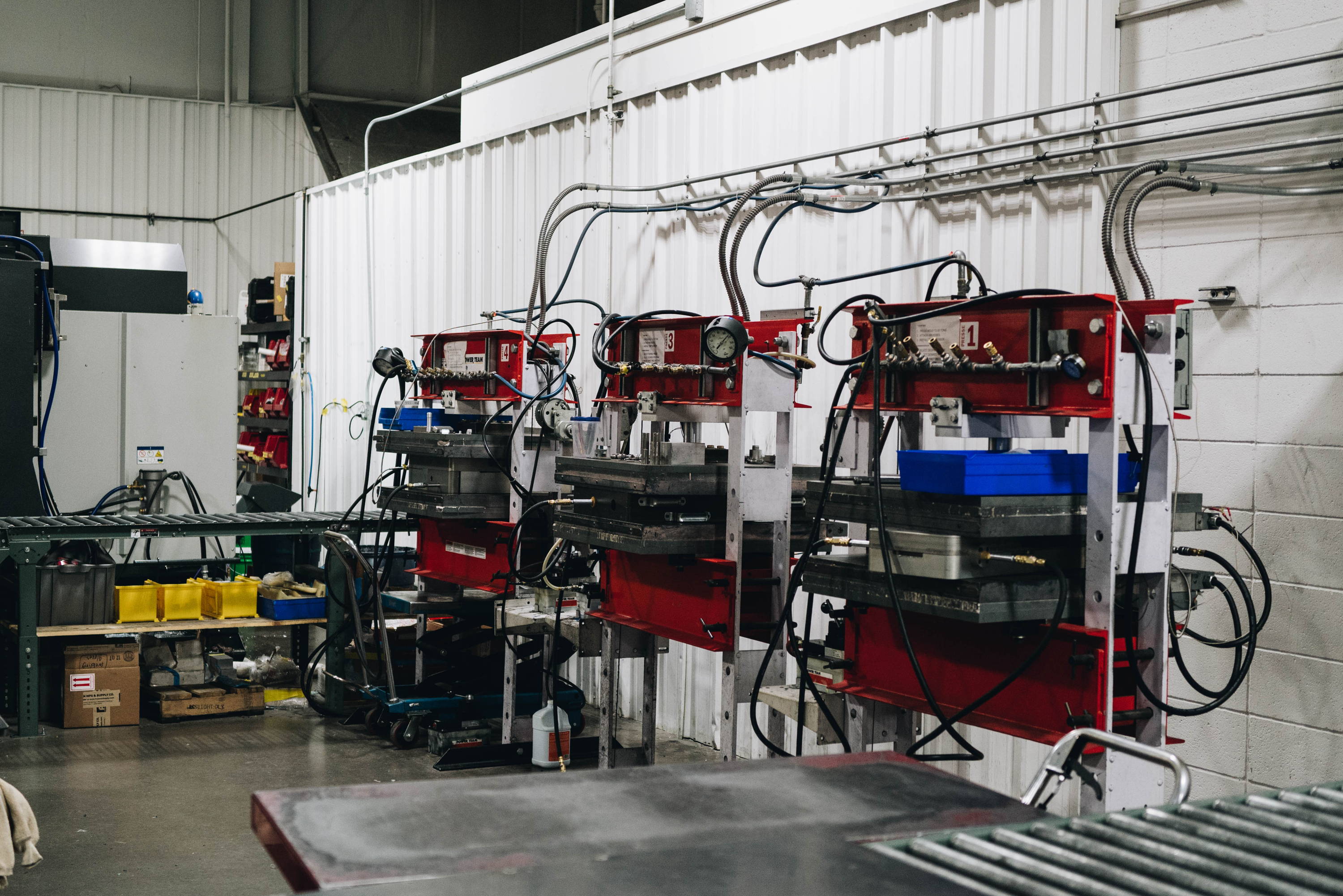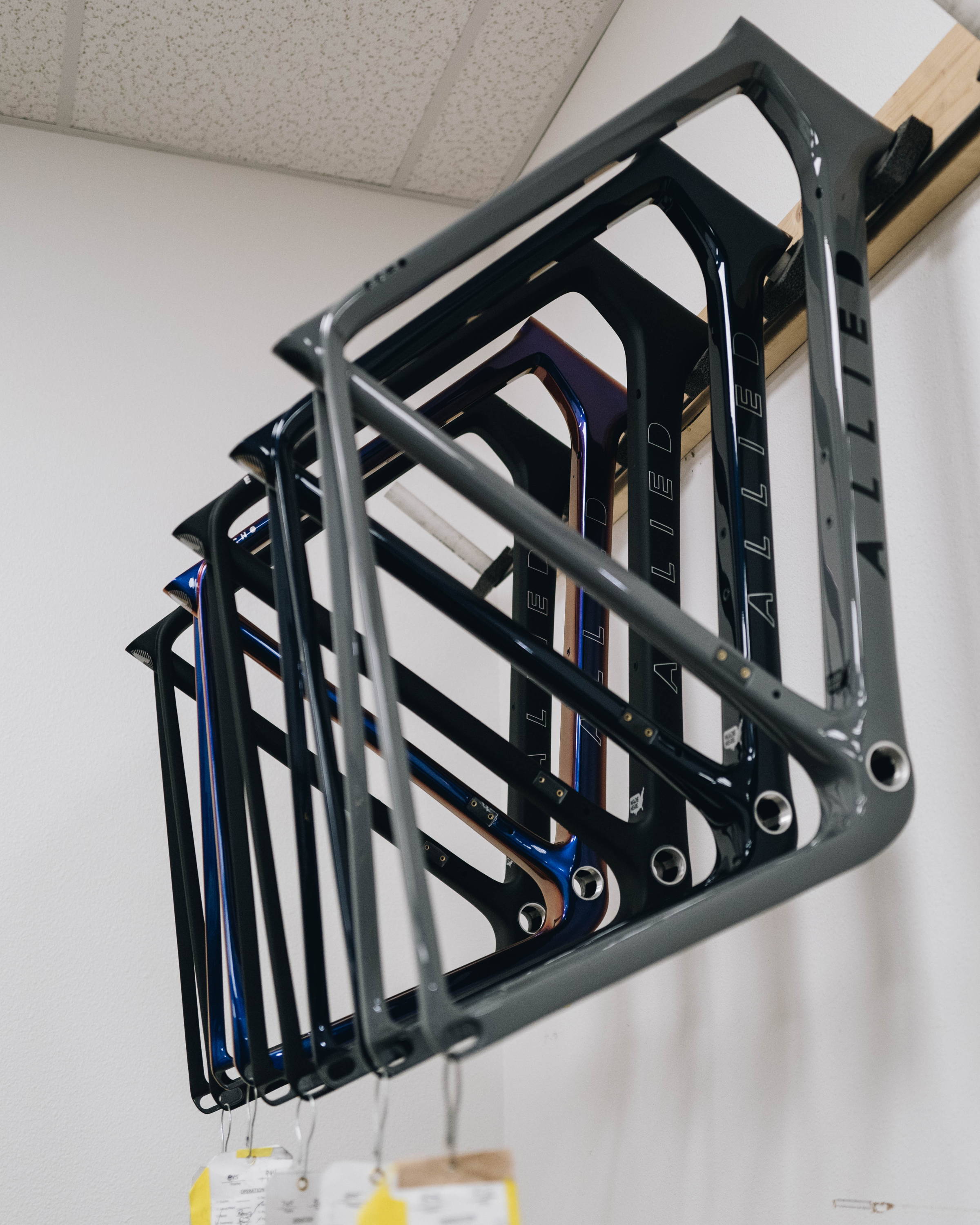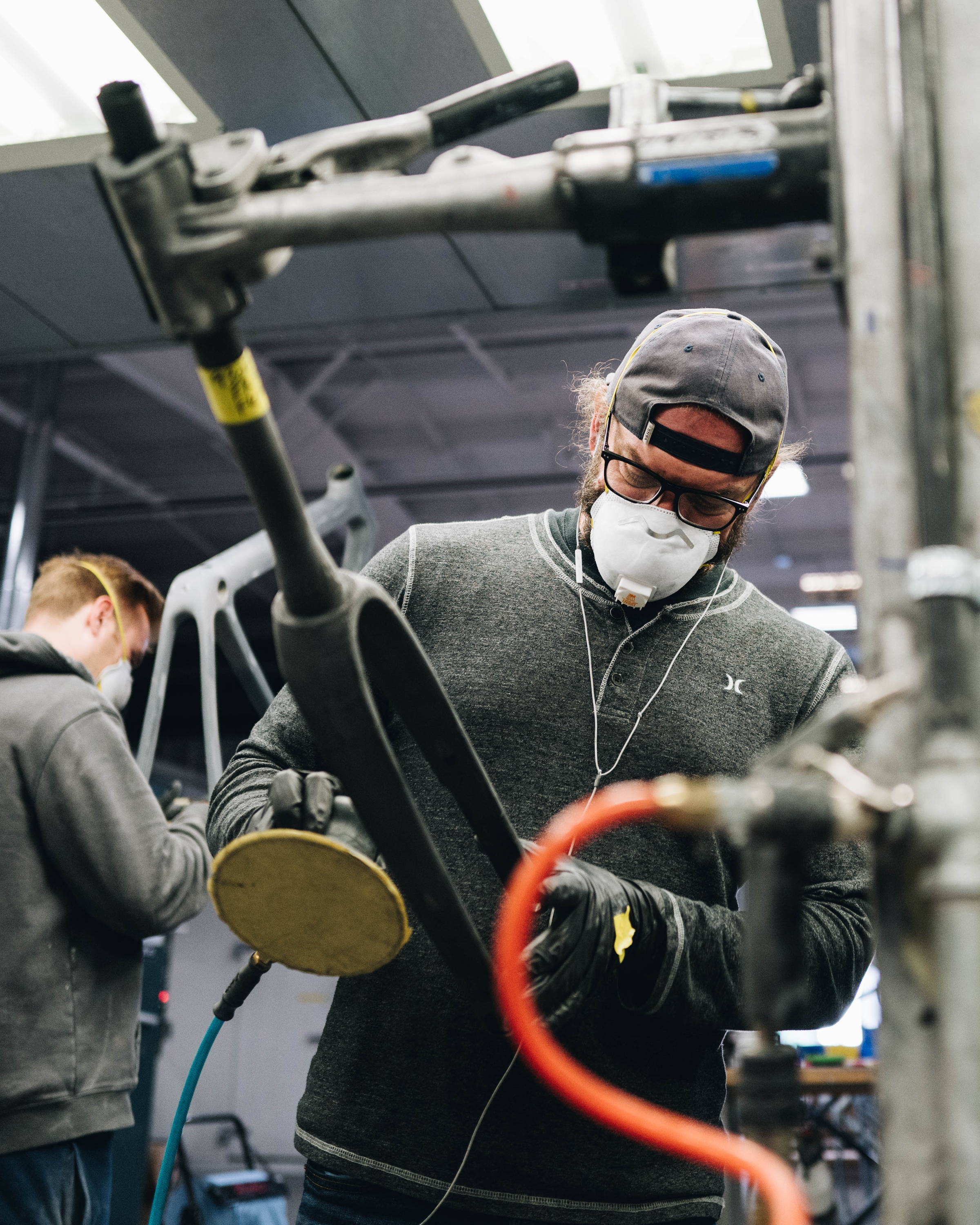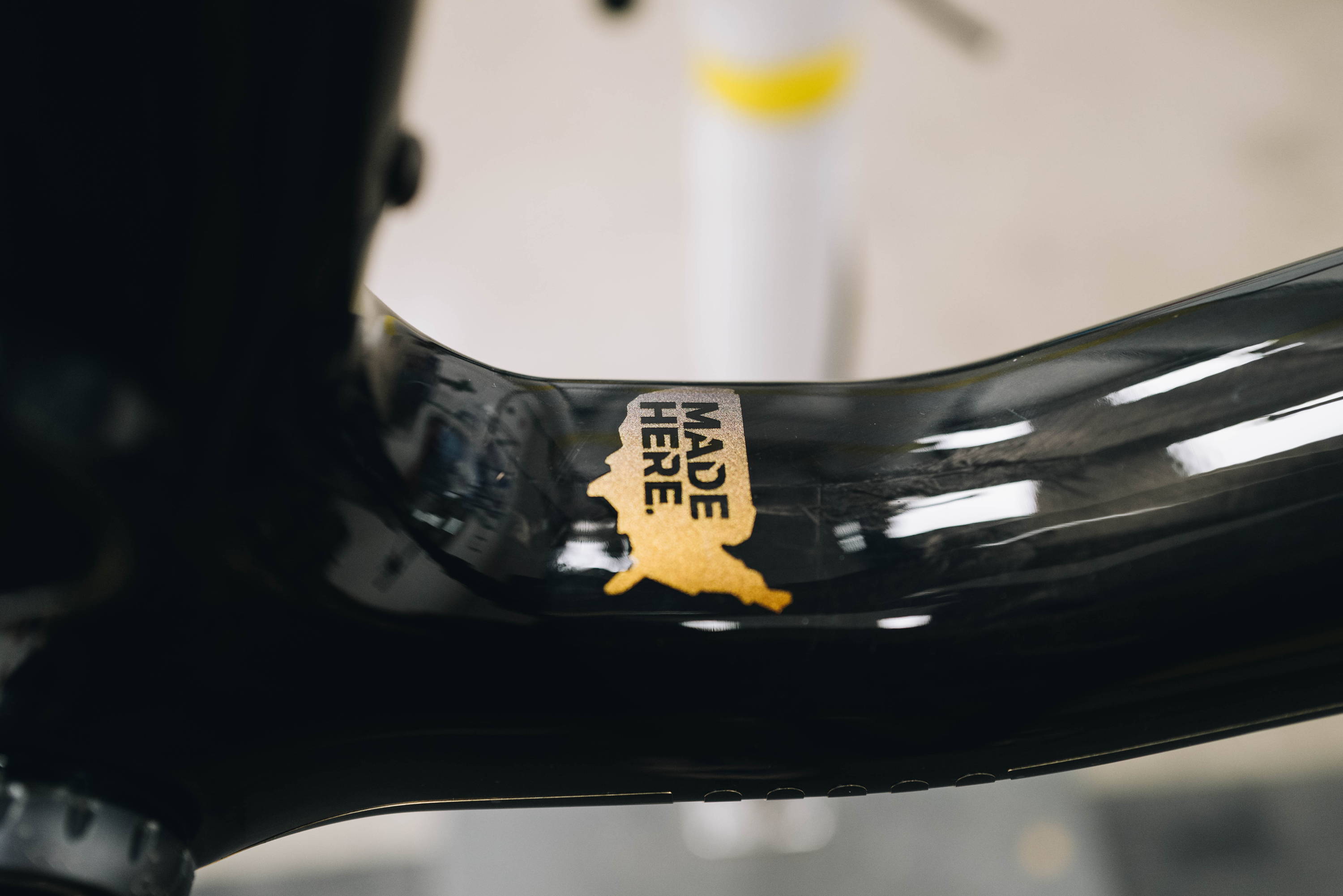 The cardinal truth of manufacturing – not just of bikes, but of anything relying on human labor – is that it requires constant vigilance and steady oversight.
Cole Tininenko: Sales, Bike Racer and Factory Tour Leader.
Every step is done here, the layup, the molding, the bonding, the paint.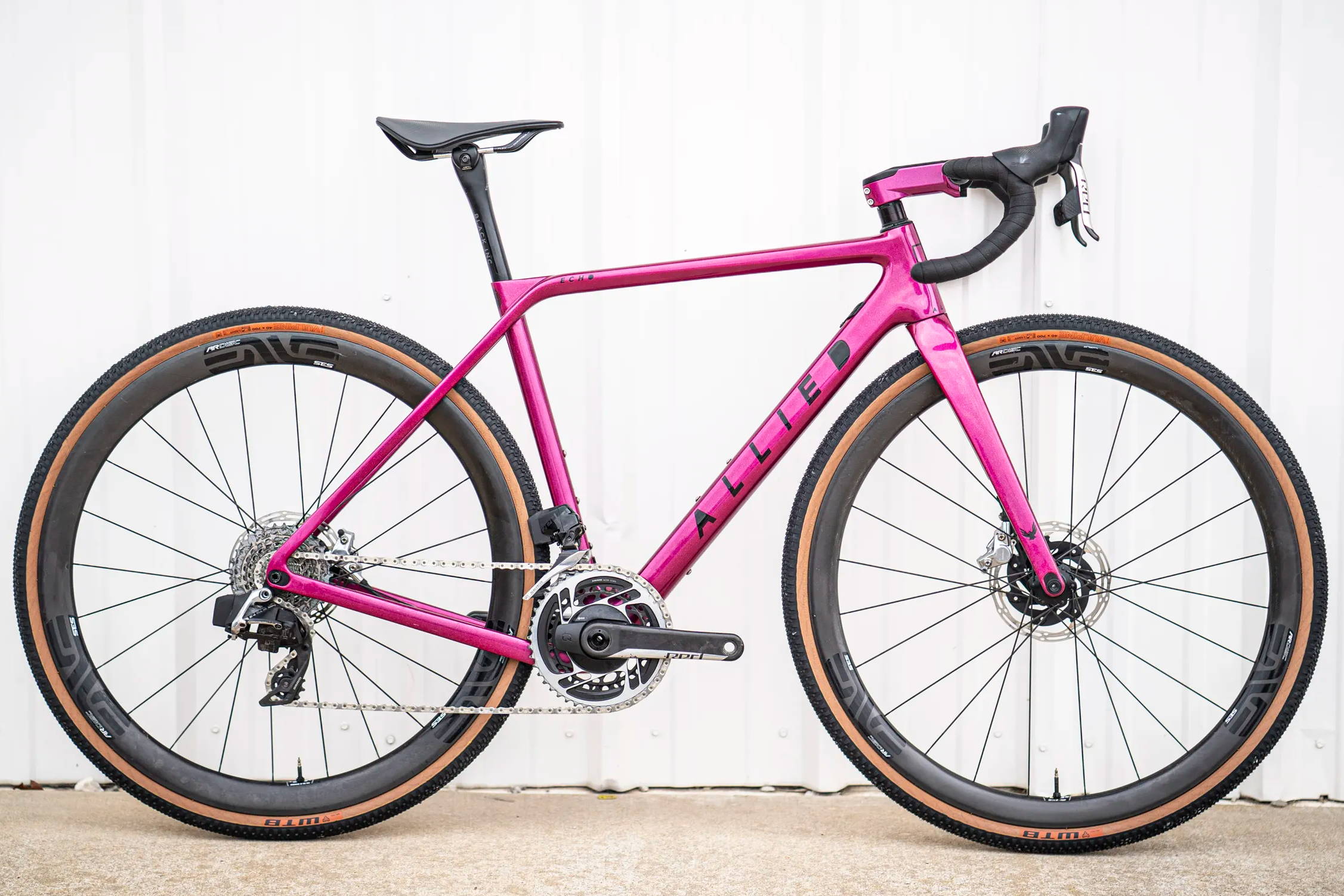 WE ARE PROUD TO MANUFACTURE PREMIUM CARBON BIKES IN THE UNITED STATES OF AMERICA AND EVEN MORE PROUD OF CREATING THEM IN OUR BACKYARD OF NORTHWEST , ARKANSAS.