"Mid South is not only an American gravel monument, but the gold standard of what gravel racing professes to be. Fun, inclusive, hard, and inspiring. Being the winner this year makes me very proud, but I'll be going back for years to come, regardless of my racing goals."
Since first winning it four years ago, Payson McElveen has been on the Mid South's top podium step more often than he hasn't. The latest edition was no exception. We wouldn't go so far as to say it's his race – the event is indisputably Bobby Wintle's baby – but few athletes have dominated an event like Payson has the Mid South.
We caught up with him after his most recent win, and he explained his tactics, his bike choice, and his own personal connection to Mid South.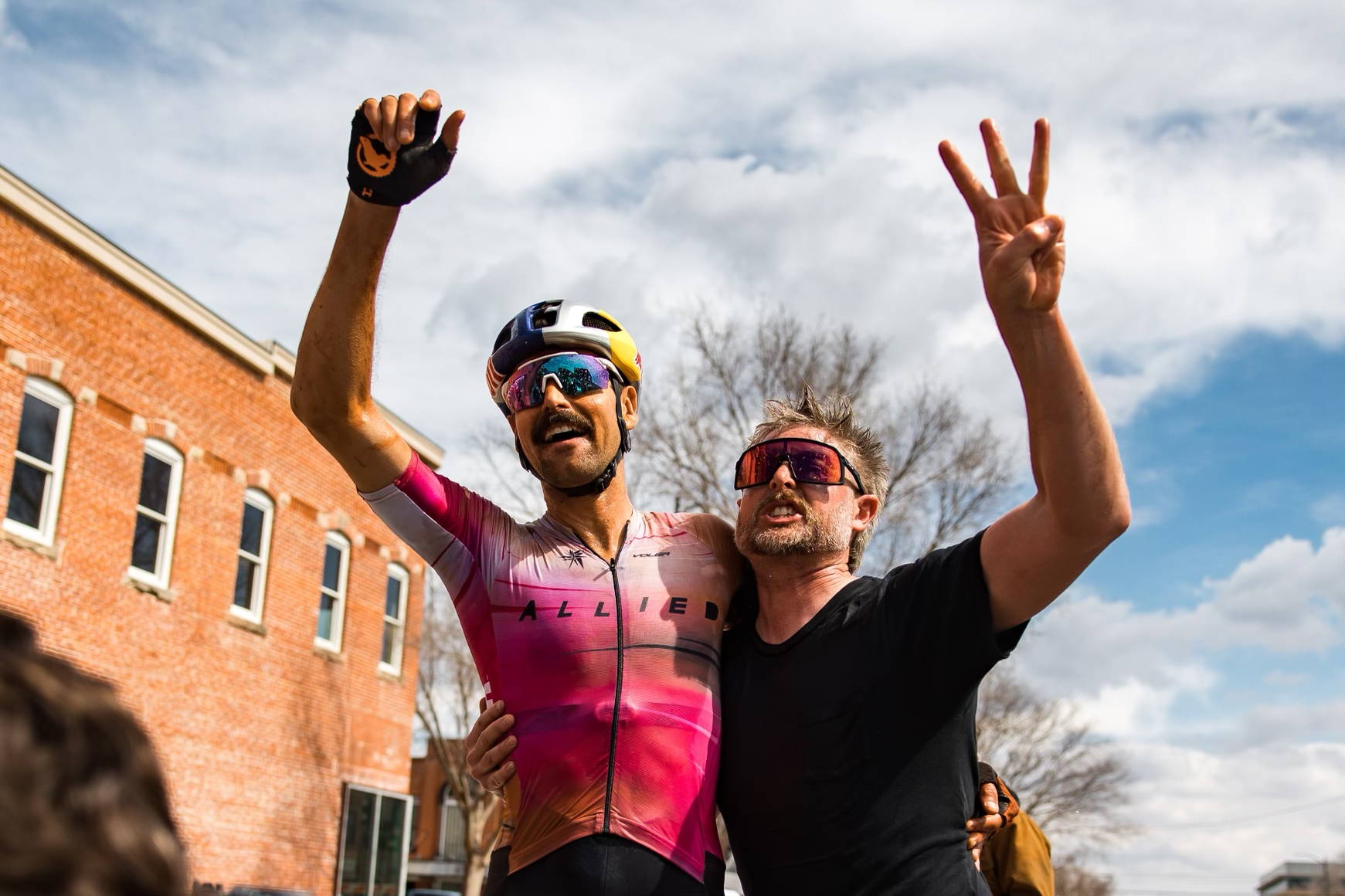 After the Wintle hugs had been administered, the socks were changed, and the shakeout rides were shaken out, Payson McElveen finally had a moment to reflect on his Mid South win – and the weekend as a whole.
"The Mid South is one of my favorite races of the year,"
he told us of the event, which he also credits as the race that made him feel eligible to compete in gravel's marquee events. "It was the event that hooked me on gravel racing in 2019, and also was key in proving that I can be successful at the discipline."
In 2019, Payson won Mid South for the first time. He won it again in 2020. And now he's completed the hat trick. In the meantime, he's also been collecting national and world championship medals while notching podiums and top-fives at races like Leadville and Unbound. So by now, Mid South should feel like a comfortable homecoming, a victory lap. Right?
Well, not exactly.
"Every winter, I think about how early in the season it is, get a little nervous about the early-season training and prep," he confided not even eight hours after winning the race for a third time. Maybe those nerves were more justified this year than in years past, as Payson was coming off a down year in 2022 and had changed his approach to both The Mid South prep and the entire 2023 calendar. He sees this result as validating his new approach – and burying the disappointments of last year.
"I changed coaches after 15 years, which obviously came with a lot of question marks. But this result legitimizes that decision," he explained. "It's also a huge monkey off my back after the relentless setbacks of the 2022 season. Injury, illness, bad luck – I had amazing fitness all year, but opportunities to prove it just kept dissolving."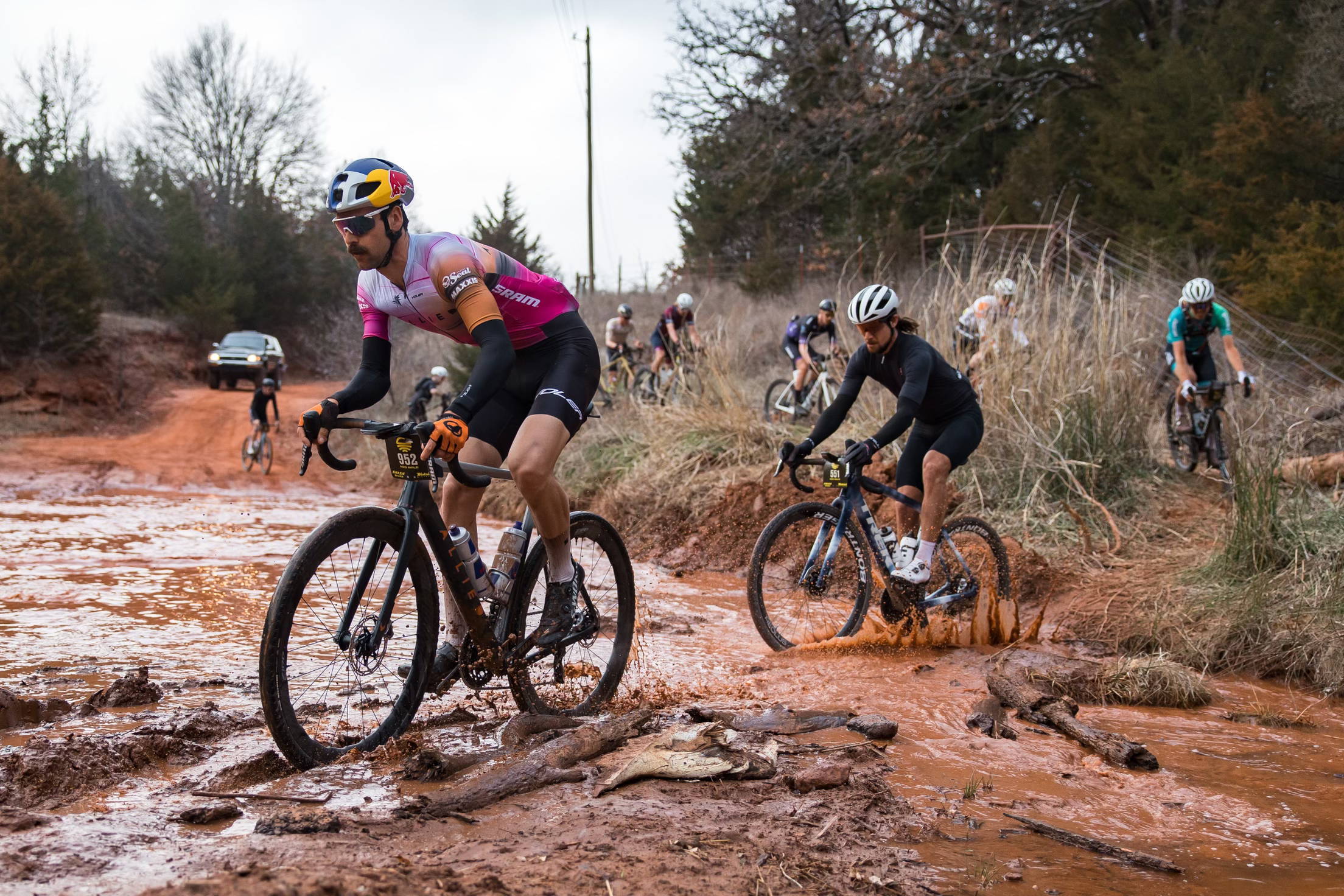 Those frustrations were taking root, but rather than wallowing in them, Payson channeled them into making the changes listed above. The result speaks for itself, but he was happy to elaborate after a late shakeout ride on Sunday night: "Any time you have a good result at an early season race, it's reassurance that the work you've been doing over the winter is the right work. This result goes a long way to quieting any questions in my head."
True to form, Payson is keeping the nerves – and the drive they inspire – ratcheted up. "Typically an early season result like this would take some pressure off, but my main goal of the year is the Life Time Grand Prix. The pressure is definitely still yet to come."
"Life Time is one of the coolest bike racing concepts we've seen – and probably the biggest opportunity of my career to this point," he said, mentioning both the variety of terrain it covers and the appeal of competing against a field of international athletes. "It's drawing talent from as far as Australia and South Africa this year, which is something a US based off-road series hasn't seen for a really long time."
For Payson, Mid South warrants that type of global attention. "It's not only an American gravel monument, but the gold standard of what gravel racing professes to be. Bobby Wintle built it through sheer unparalleled passion, and somehow he finds a way to elevate the event to a new level every year."
Payson's love for Mid South isn't just about winning. "Sure, it continues to treat me well competitively, but Mid South truly is community first, truly is inclusive, hard, fun, and rewarding, and it just makes you stoked to be riding bikes around other people."
"Being the winner this year makes me very proud, of course, but it's so much more than that, and I'll be coming back for years to come, regardless of my racing goals."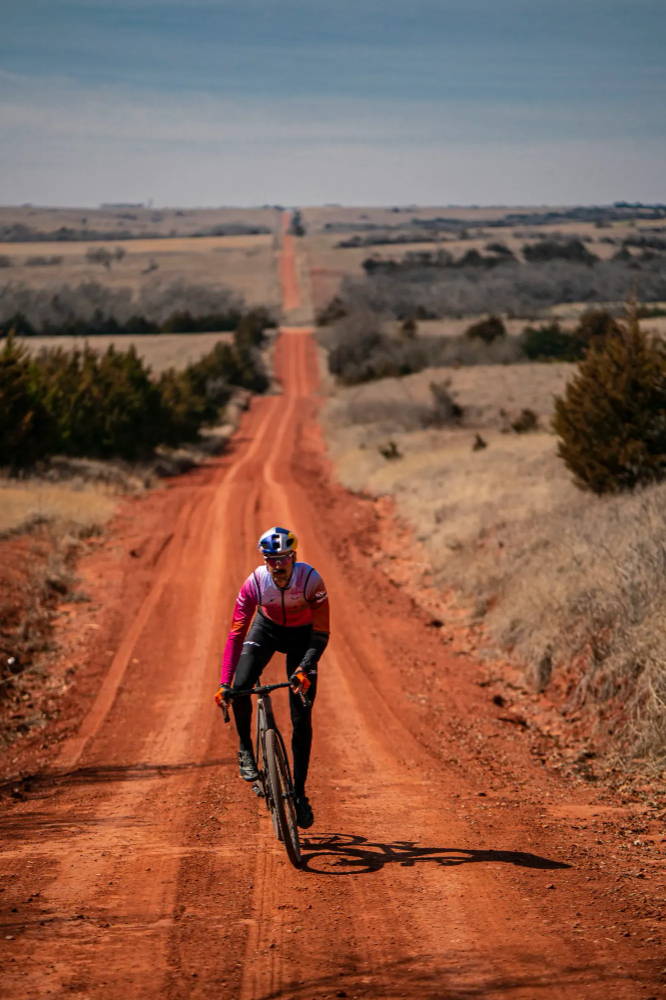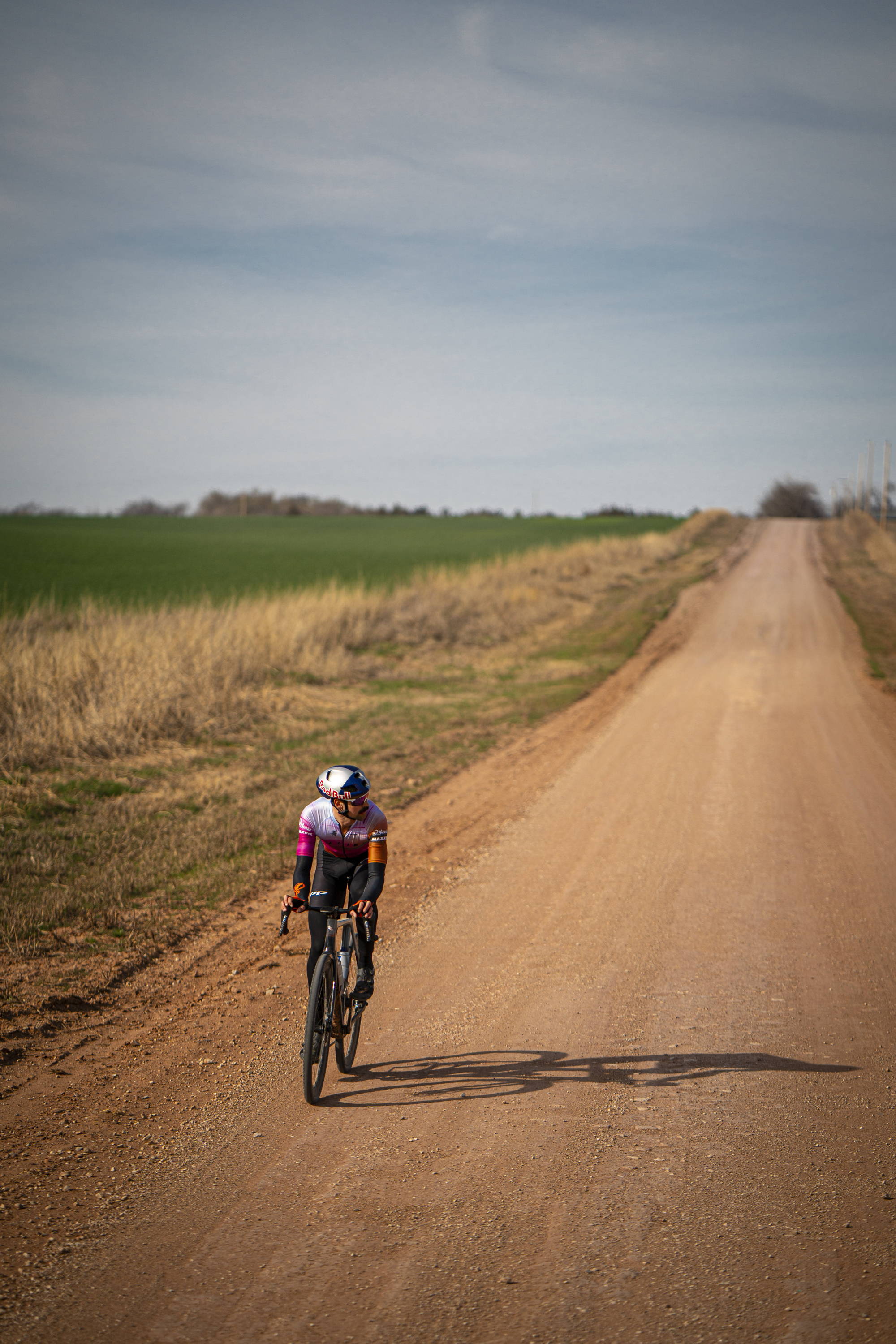 Given his new approach to prep for the 2023 season, we'd have expected Payson to already know which bikes he'd be riding for each of his target events – or at least for his first race, The Mid South.
But we'd be wrong. He didn't choose the ECHO until the day of the race. When we caught up to him after his win, we led with that question.
"Good question!" He enthused. "I definitely deliberated over this, but the choice became clear after thoroughly reconing the course on Friday before the race. The differences between the ABLE and ECHO may look subtle, but the demands of competitive gravel races really make those differences clear."
In the end, Payson chose the snappier handling of the road bike-esque ECHO over the longer, slacker ABLE. "If the race had been muddy," explained the three-time winner, "I would have ridden the ABLE. I always try to pick a bike setup based on what will excel in the critical moments where the race is decided. My plan was to use the mile 88 singletrack as a springboard to force a final selection, but I knew with the relatively flat terrain and high winds, it was really unlikely to go solo from there to the line. I picked the ECHO because I knew it would help me save energy by cheating the wind all day, but also give me the best chance in the likely sprint finish."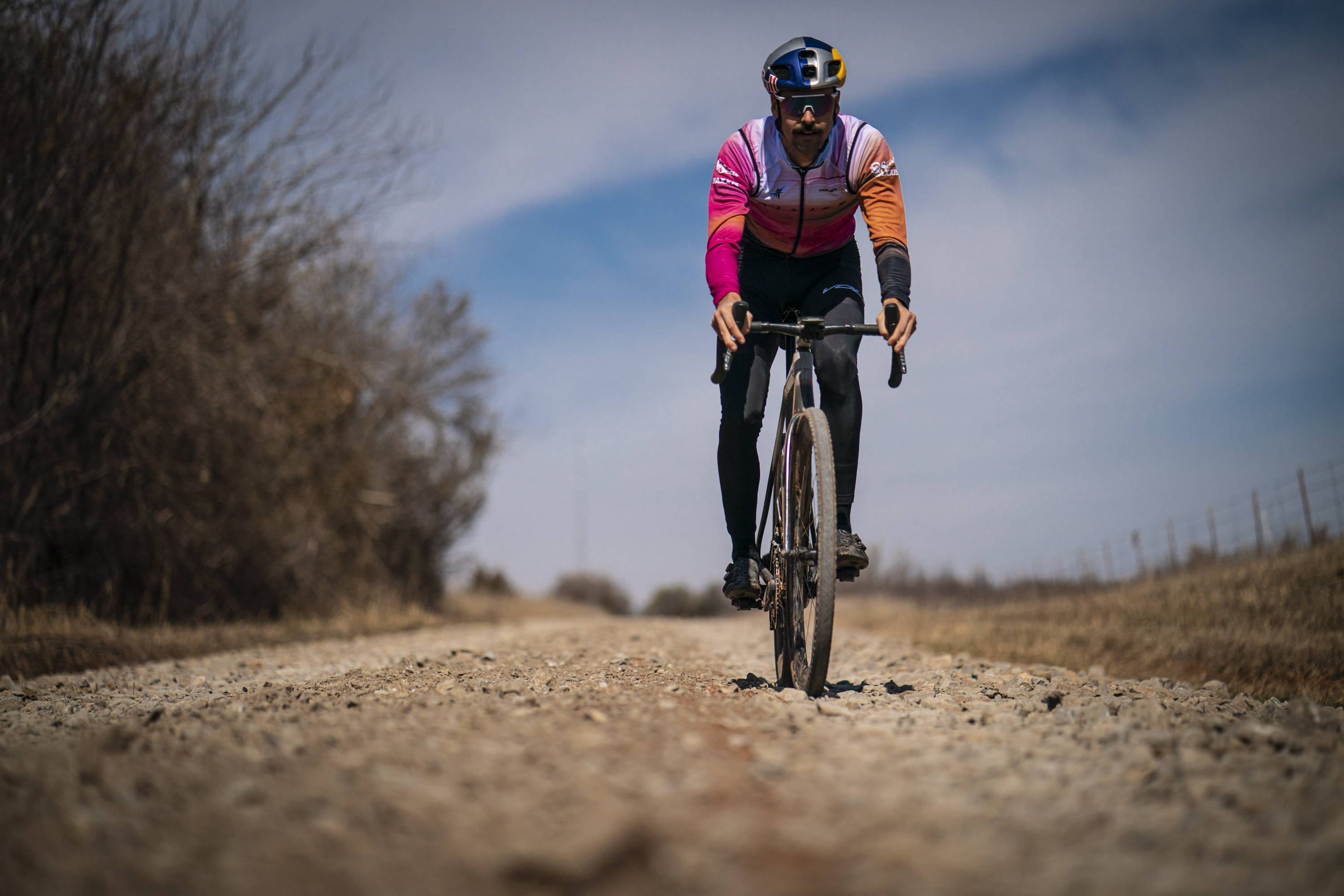 "I've had some of my best races on the ECHO, both on courses with big climbs and ones with super high speeds on open plains of the Midwest," he said. "It's aero, snappy, and just damn fun – whether I have it in road mode or gravel mode, it begs to be ridden fast, even in training."
Payson's SRAM Red eTap double drivetrain was chosen for similar qualities, anticipating the "aggressive, fast, and dynamic racing that usually plays out in this part of the country in dry conditions." This includes a tighter ratio across the cassette and between chainrings to ensure he always had the perfect cadence – though running a double was ultimately a moot point: "The race ended up being so fast that I ended up not shifting out of that big ring a single time, even on the steepest hills."
The wheels came courtesy SRAM's wheelset imprimatur: Zipp 353s mounted with 40mm Maxxis Receptor tires at 32 PSI up front and 33 PSI in the rear, using Tubolight inserts and Orange Seal "to keep it all airtight."
Aero rims have been de rigueur on gnarly terrain ever since Cancellara won Roubaix on Zipp 303s in 2010, so going for deep-dish speed there is no surprise. But for the tire, Payson chose the receptor specifically for speed at that 88-mile mark: "The Receptor is mostly a file tread slick with just a bit of side knob for that mile of singletrack when I planned to push the pace a bit."
---

A quality human being doing unconventional things on the bike, and acting as a great ambassador for this thing we all love so much. Him being fast is just gravy. #ALLIEDfamily