When we sat down to plan Lea Davison's custom painted BC40, neither of us could've imagined what it would mean to each other. After all, it's just a bike, right? Not this one. This one is special, and there isn't another one like it.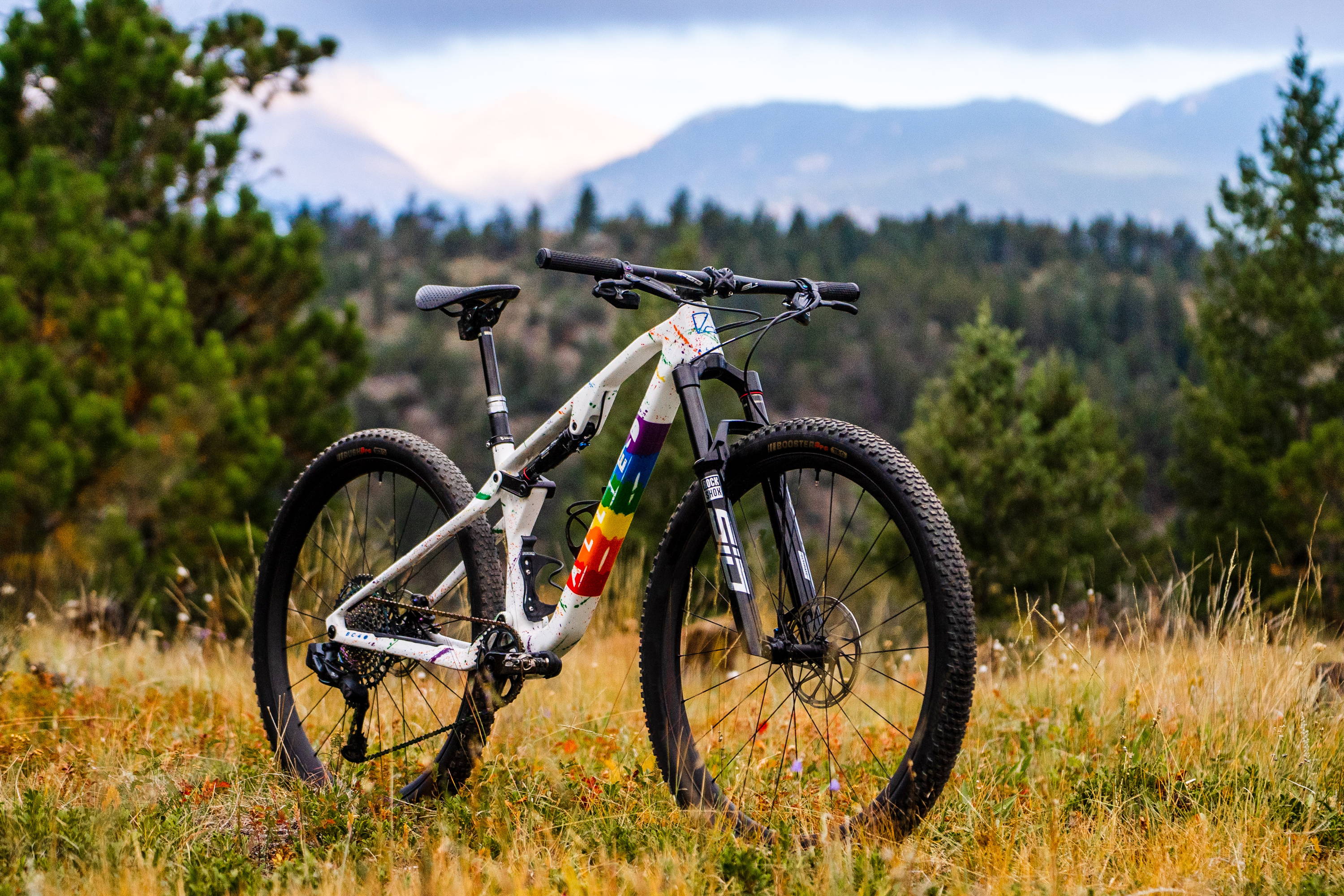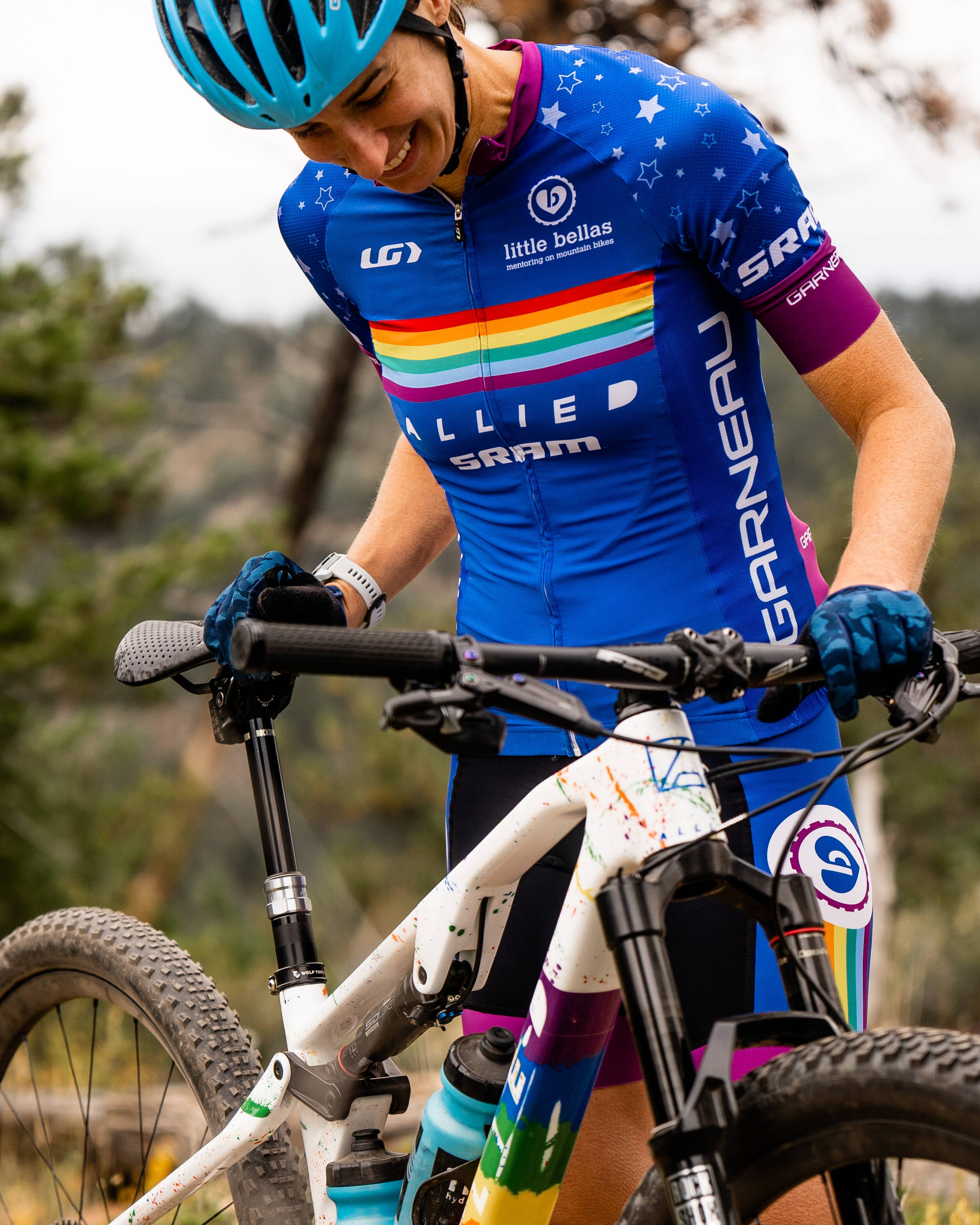 "Out of the many bikes I've ridden in my career, this is my most favorite bike, and a big part of that is what it means to me. Of course, this bike is a technical gem, but Frazier and I just wanted to look at it and cry. Not only is it a fierce XC race machine, but It is also a symbol of support. Allied has blown the doors off of my expectations," said Lea. "This is my dream bike."
When Lea approached us about collaborating on her Pride paint concept, our natural reaction was, "heck yea! Let's do it!." What came to life was more than a race machine. "I'm literally riding a wave of support," said Lea. To our knowledge, there hasn't been another bike company that has created a Pride bike for one of its pro athletes. The team at Allied Cycleworks is proud to have worked with Lea to make her BC40. From the product development team, the women who laid up the carbon, to the paint and assembly teams, we all felt a sense of, you guessed it, pride — made here, in northwest Arkansas, for a great bike racer and wonderful human.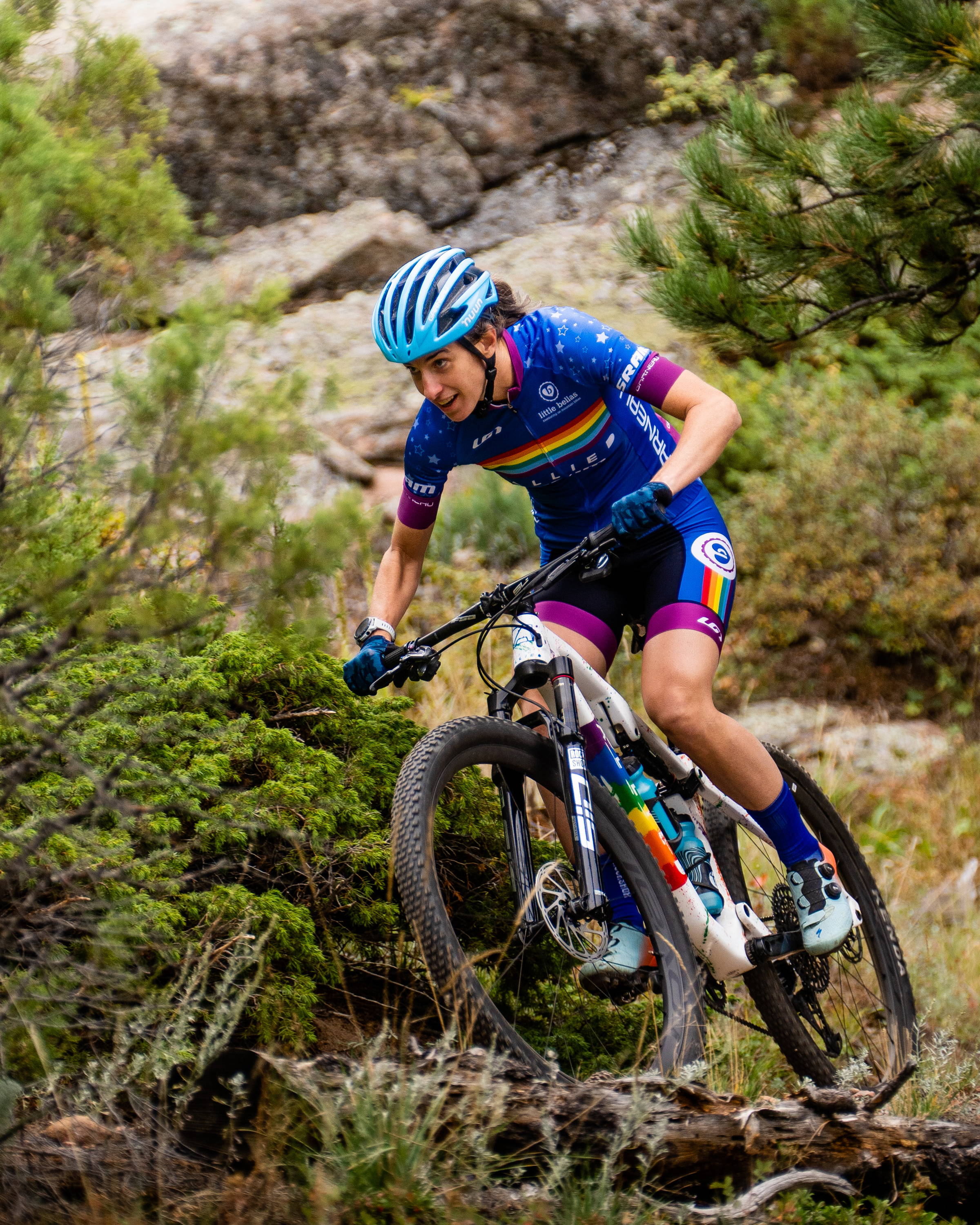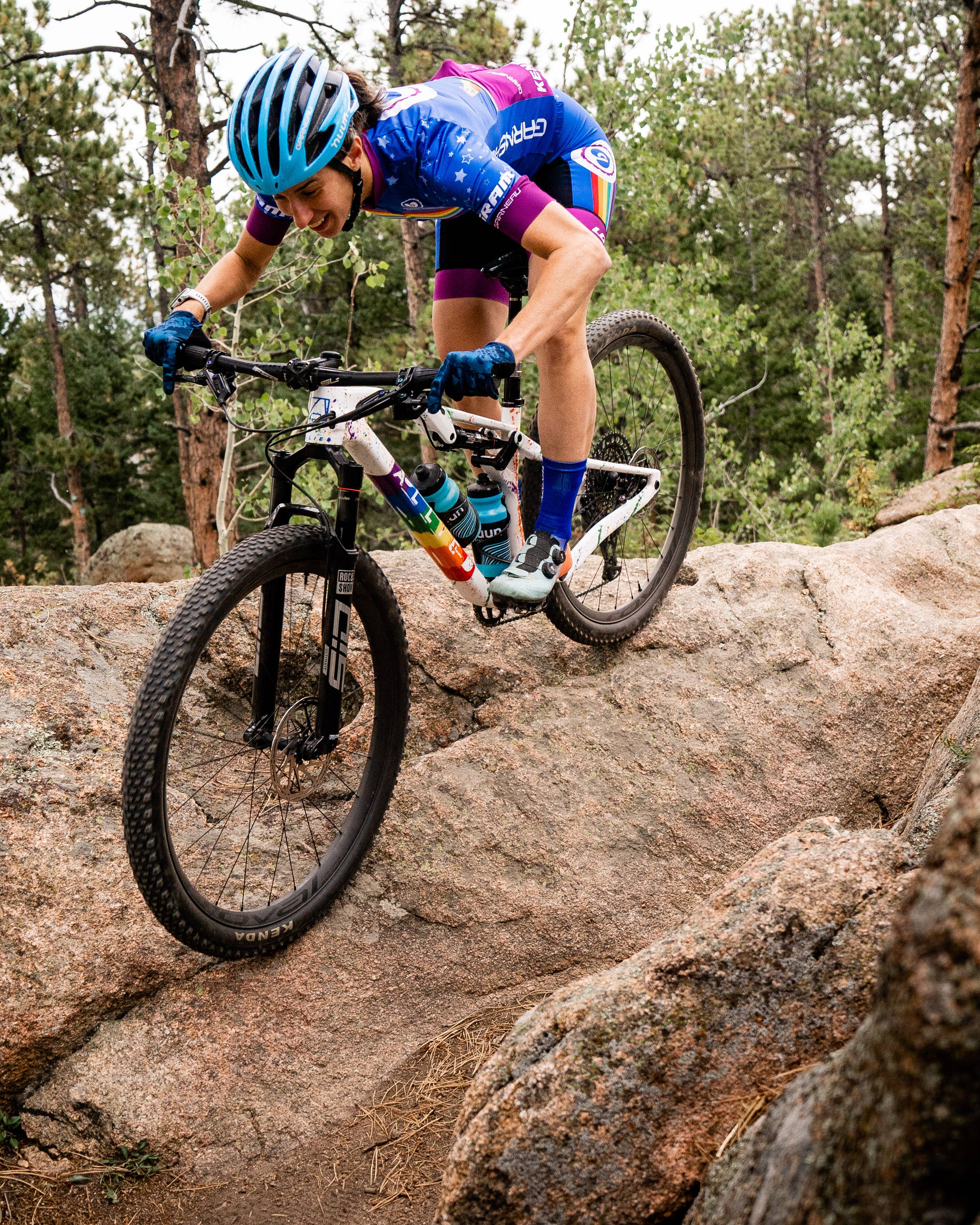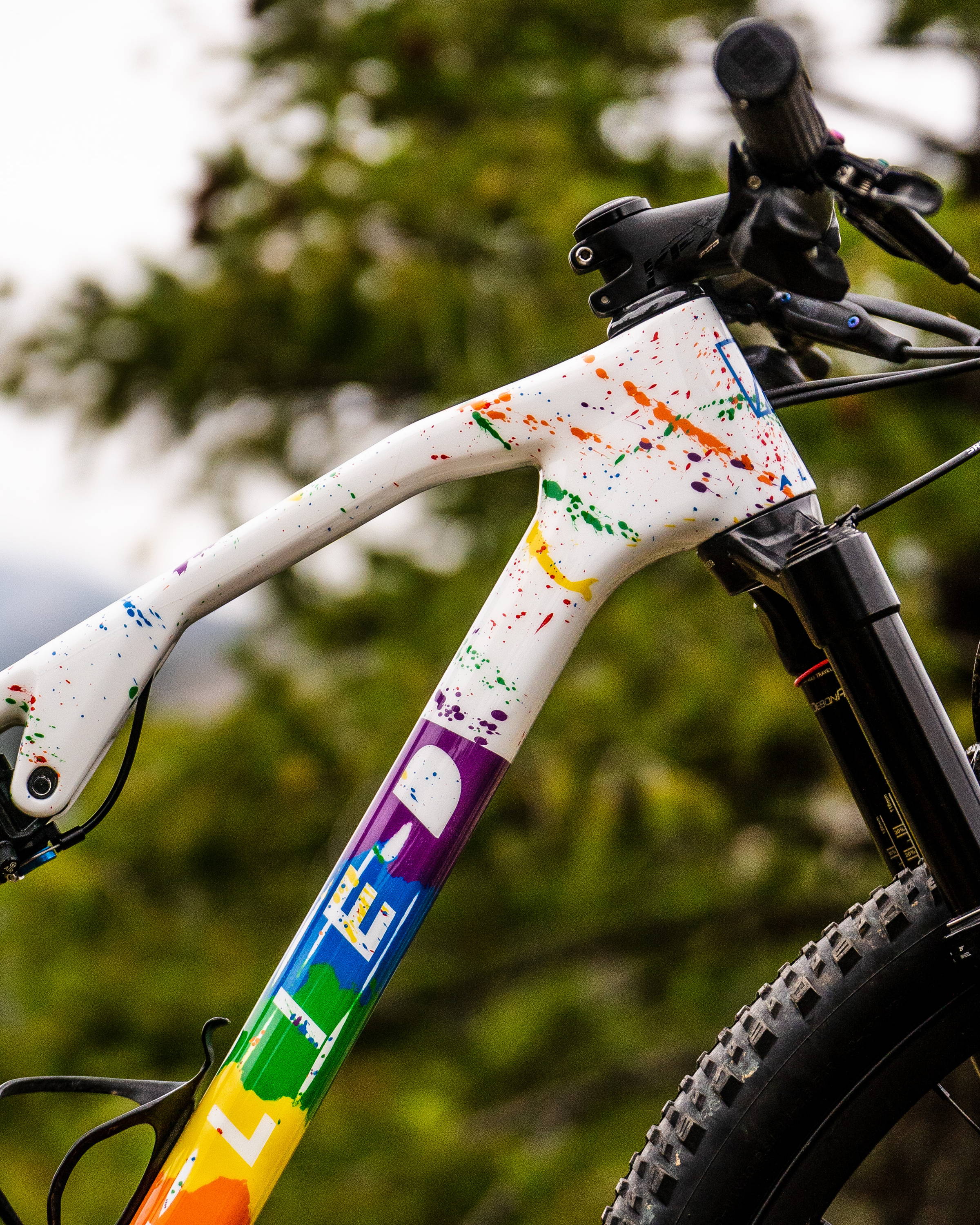 Lea's BC40 is equipped with a full SRAM XX1 Eagle AXS group. She is running a 10/52 Eagle cassette, 34T crank, RockShox SID Ultimate Charger Race Day fork, and SID Luxe Ultimate RL rear shock. Lea will adjust her travel 100mm to 120mm depending on the terrain. Her choice of tires are the Kenda Booster SCT 2.4 mounted on Roval wheels. She opts for more puncture protection. You can catch Lea on her Pride bike at USA Cycling Marathon Nationals on October 23rd but for now, enjoy these photos of Lea Davison and her bike.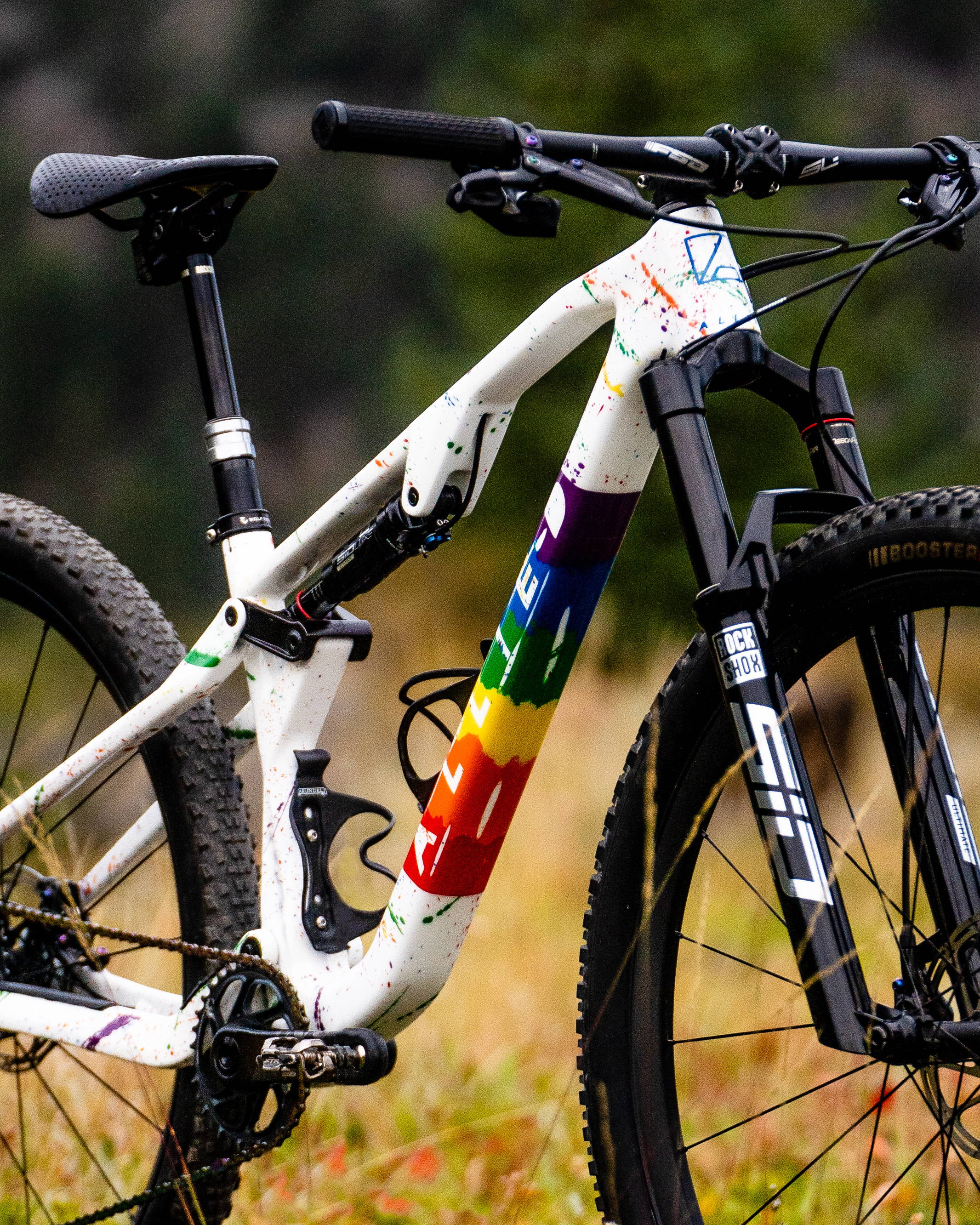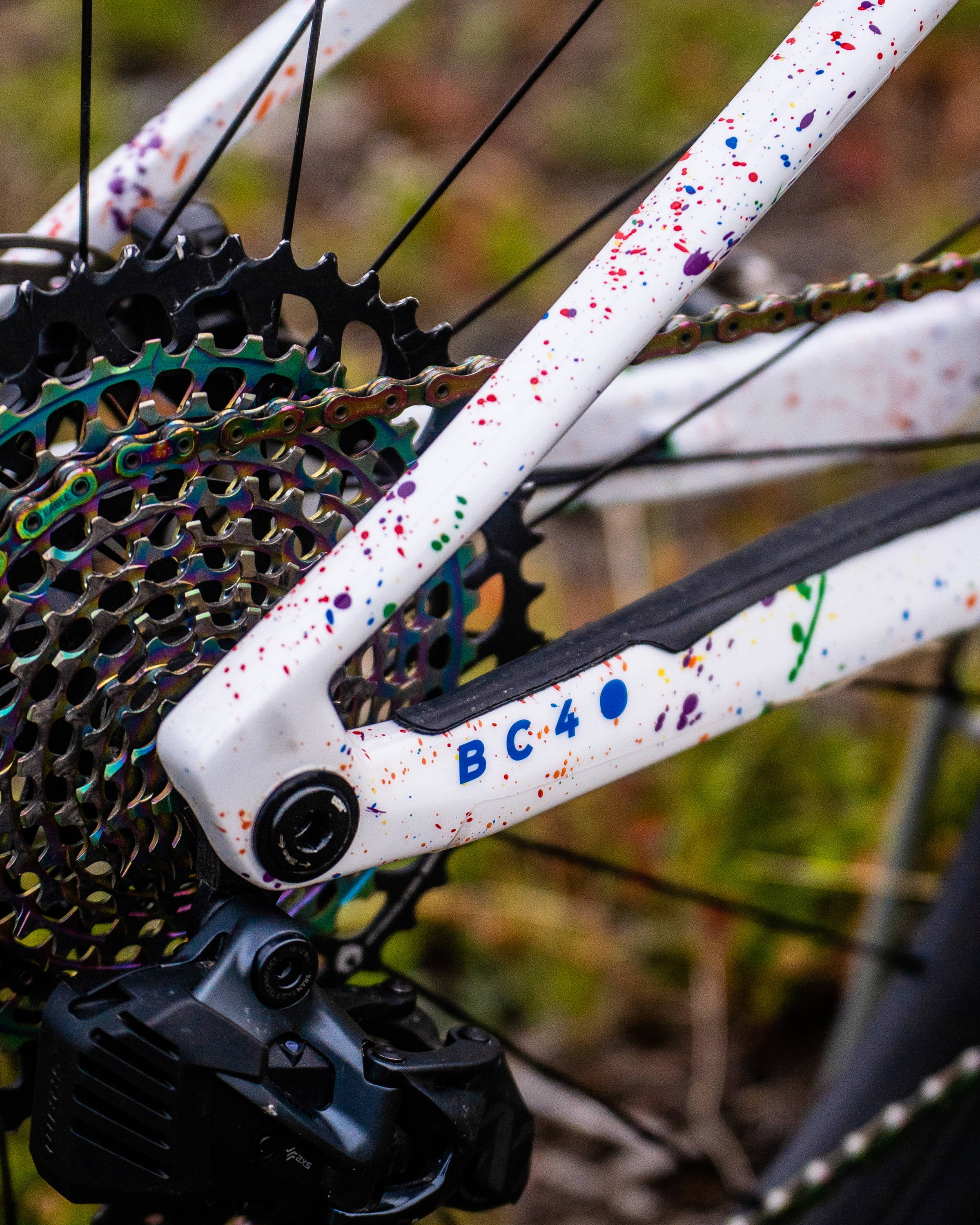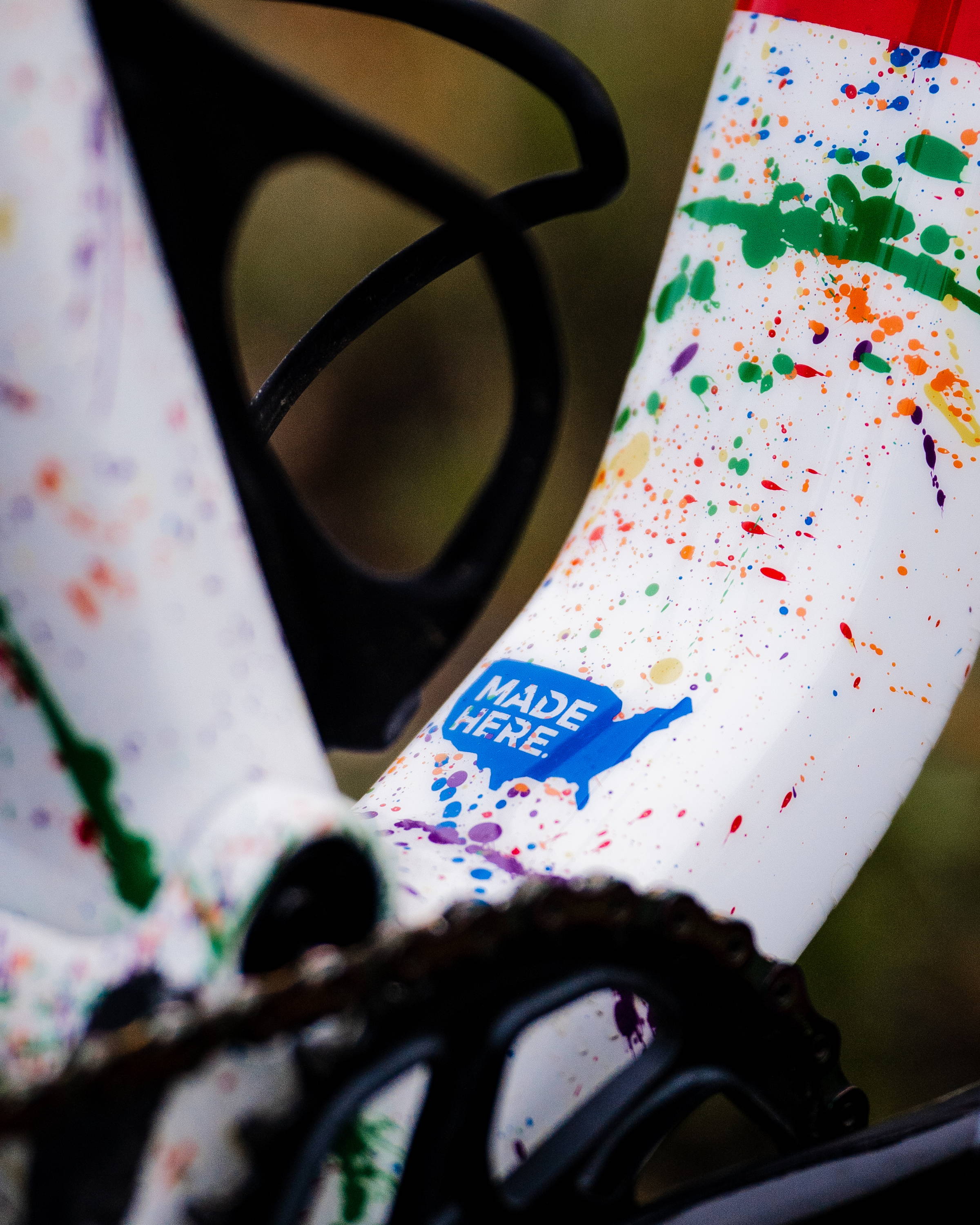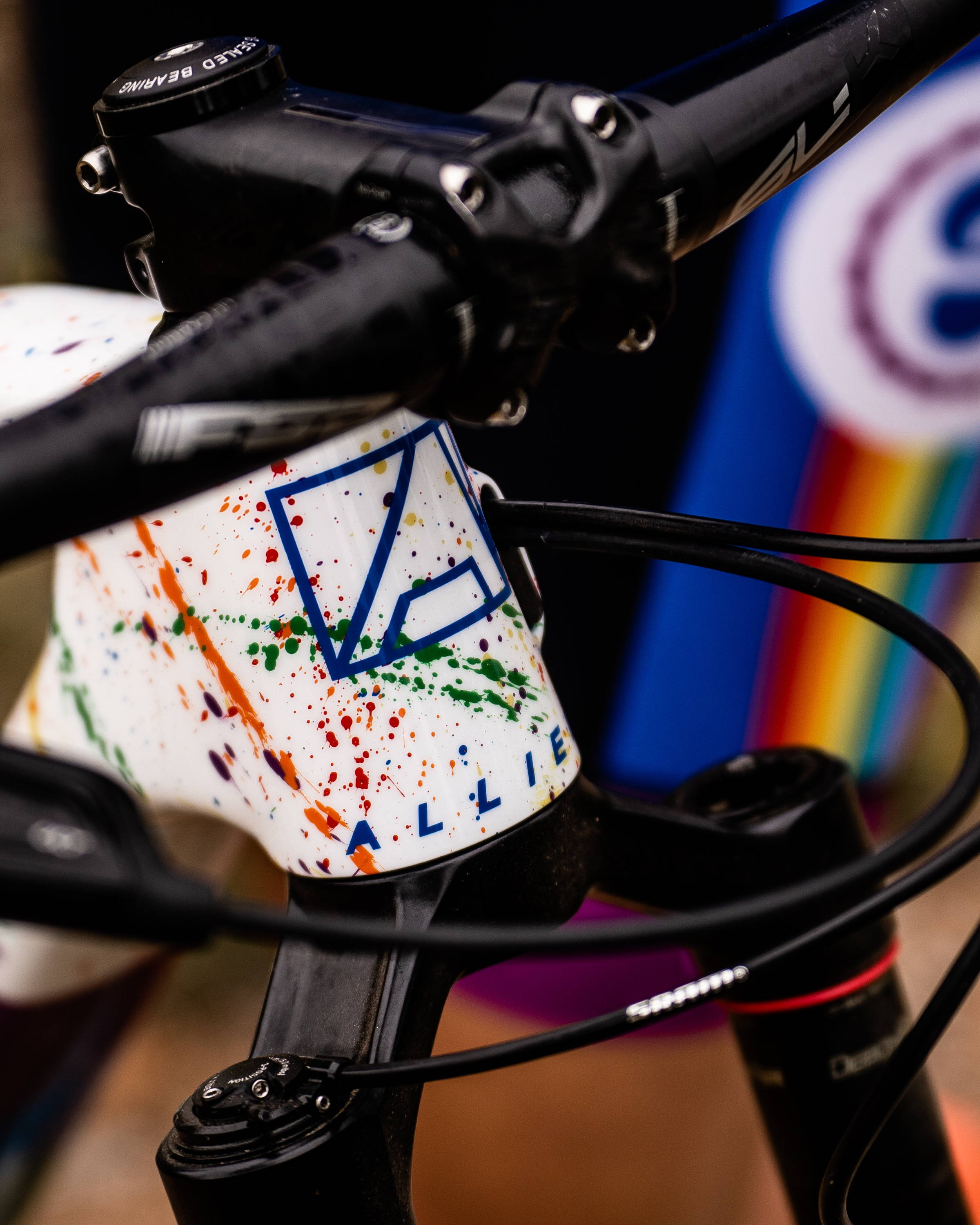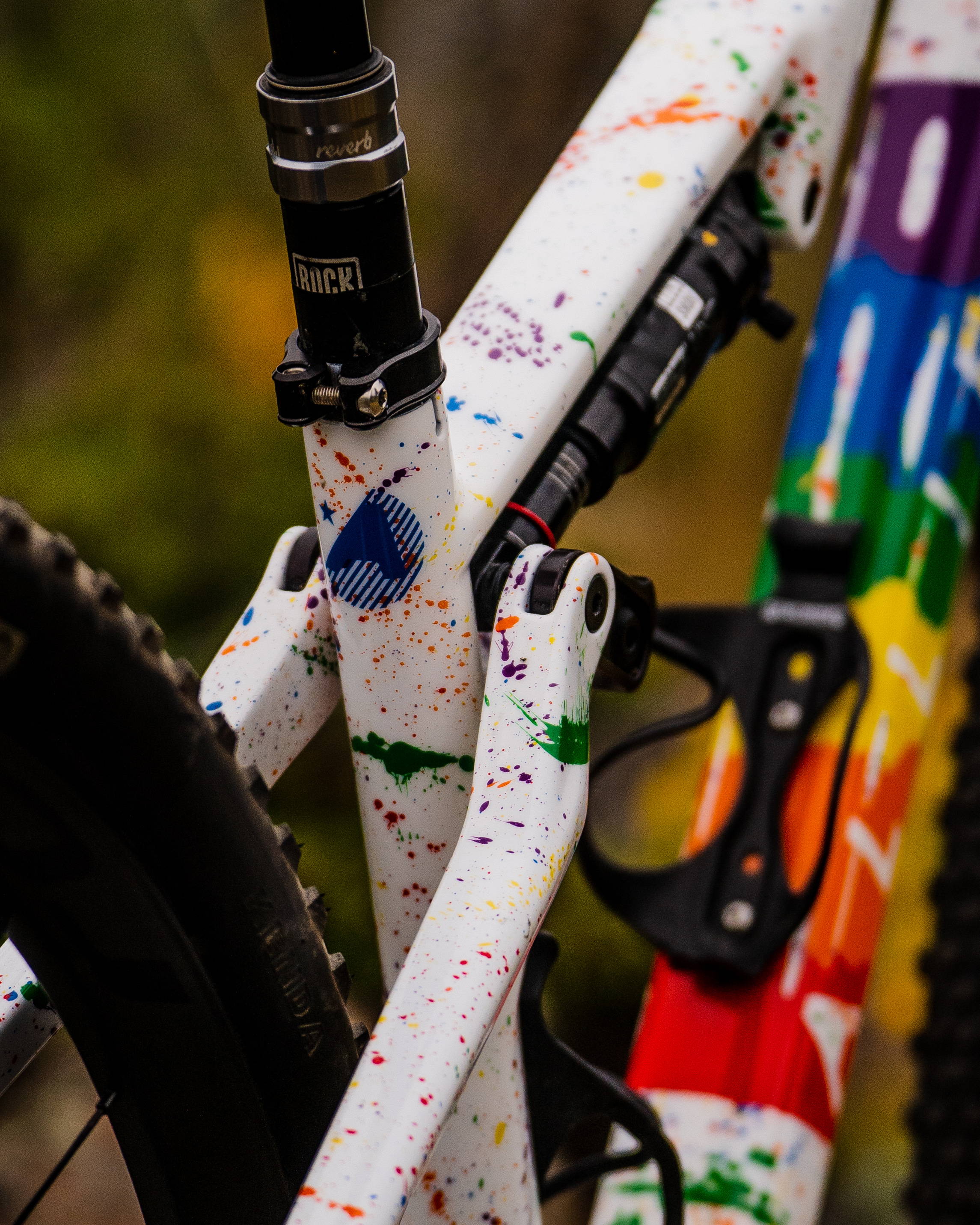 Lea had never been "out loud," as she puts it, about who she loves. Some of that stemmed from a fear of how bike industry brands would react to openly gay professional athletes and how it would impact her livelihood. Lea is blazing a trail to prove that you can be an Olympian, you can have sponsor support, and you can be gay. She believes that living more openly will hopefully solidify that these three facts can exist all at once, together, and reduce fear for others coming up behind her. .
We talked with Lea about her 2022 season, and it was interesting to hear some of her frank takeaways. Here's what she had to say.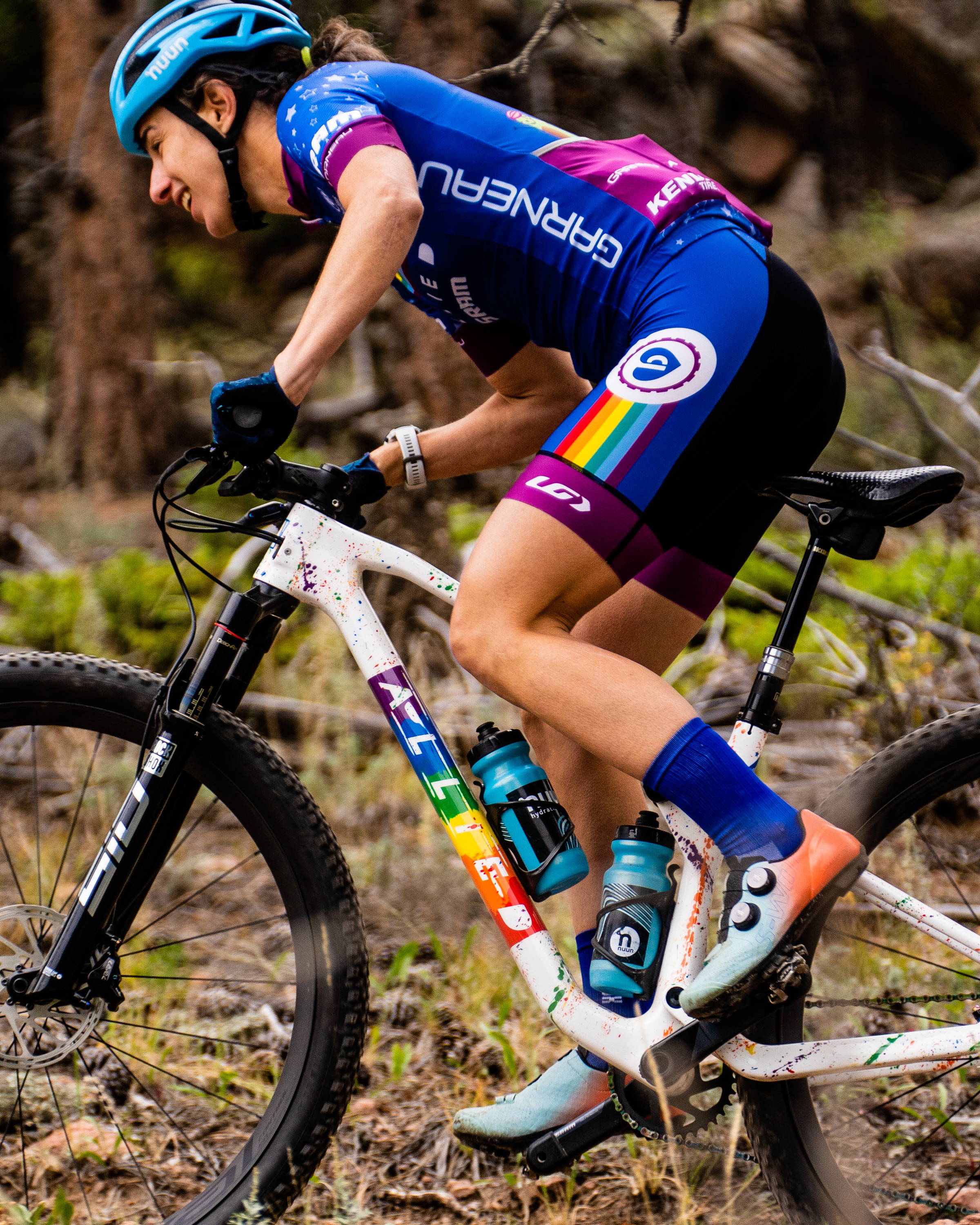 '
"I've trained for 90-minute events for the majority of my bike racing career and underestimated the demands of an event like Unbound.
Beat down..that's how I felt after Unbound.
I'm a bike racer who yearns to always be in the mix and was there after the first feed zone at Unbound, and then the race left me, and the lights went out. I couldn't hold a wheel. Something I've never experienced before."
"I am grateful I crossed the finish line and super proud of it. I have no unfinished business at Unbound. Not everything goes the way you expect, but perhaps the YOU CAN'T DO IT ALONE video documenting my experience at Unbound was an unknowing reason I did it.
This season has reaffirmed my true passion, mountain biking. It's where my motivation is and where I get my strength.
I am happy with my gravel experiences, good and bad, and admit there is tremendous opportunity ahead in the discipline. I want to be there to help it flourish."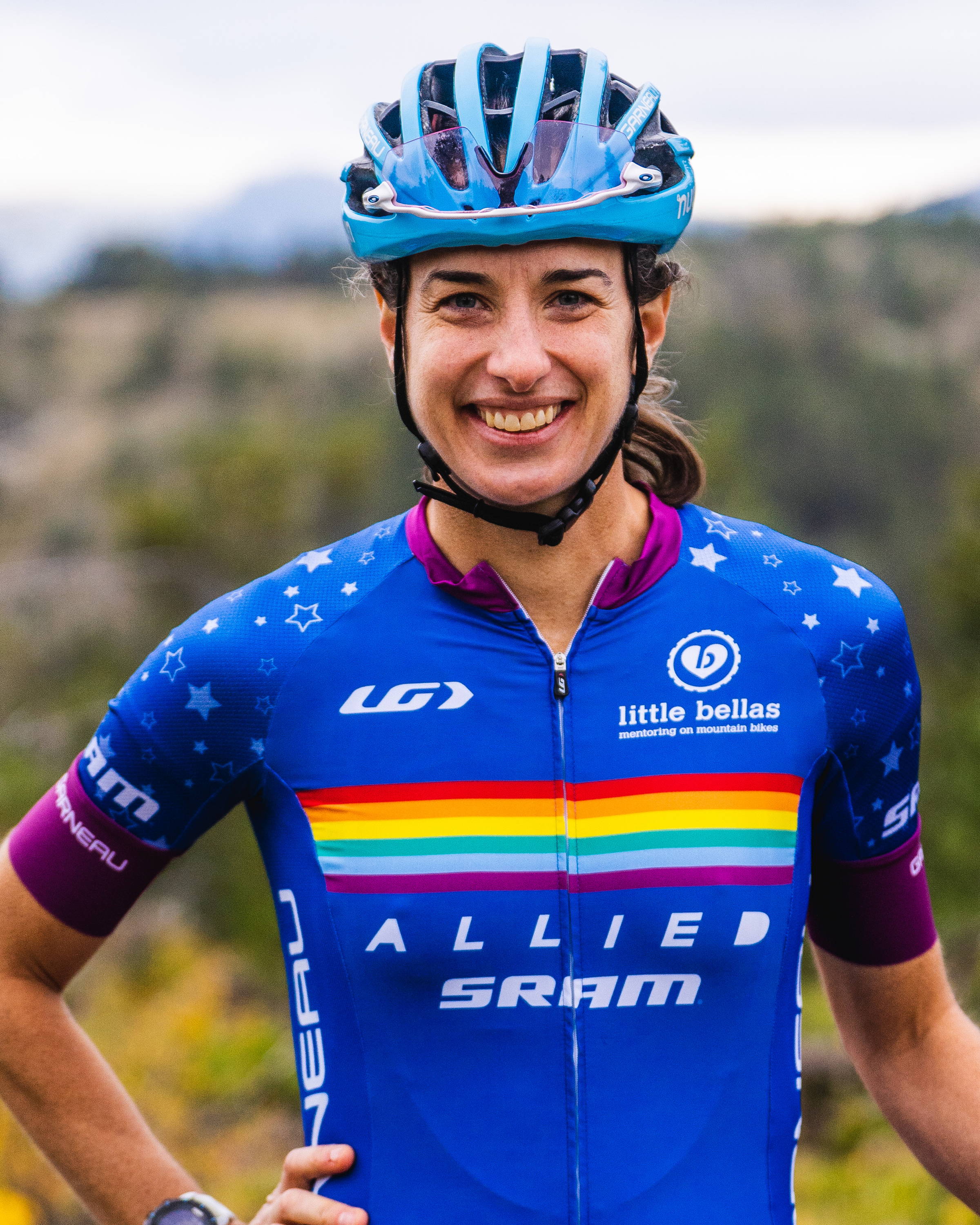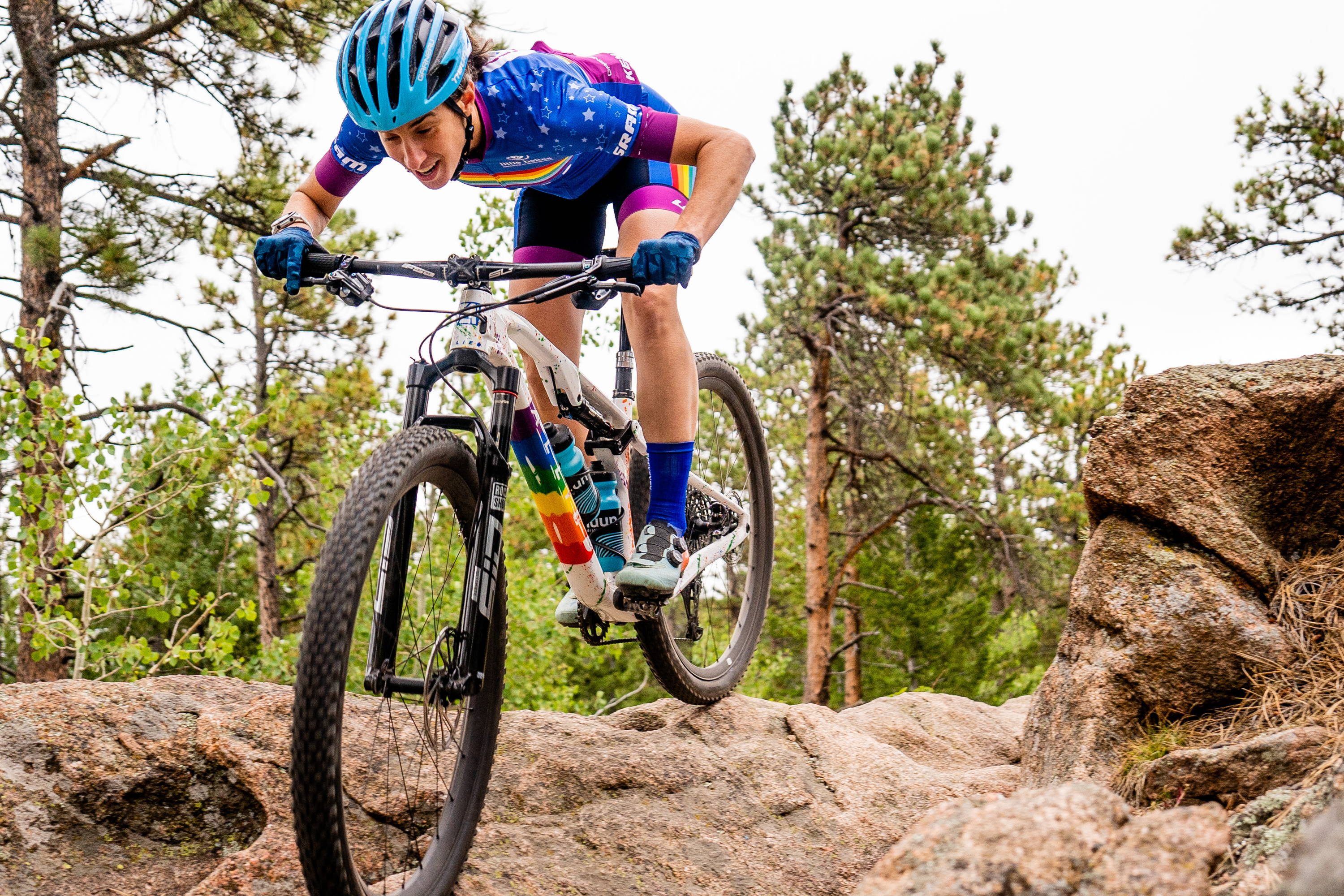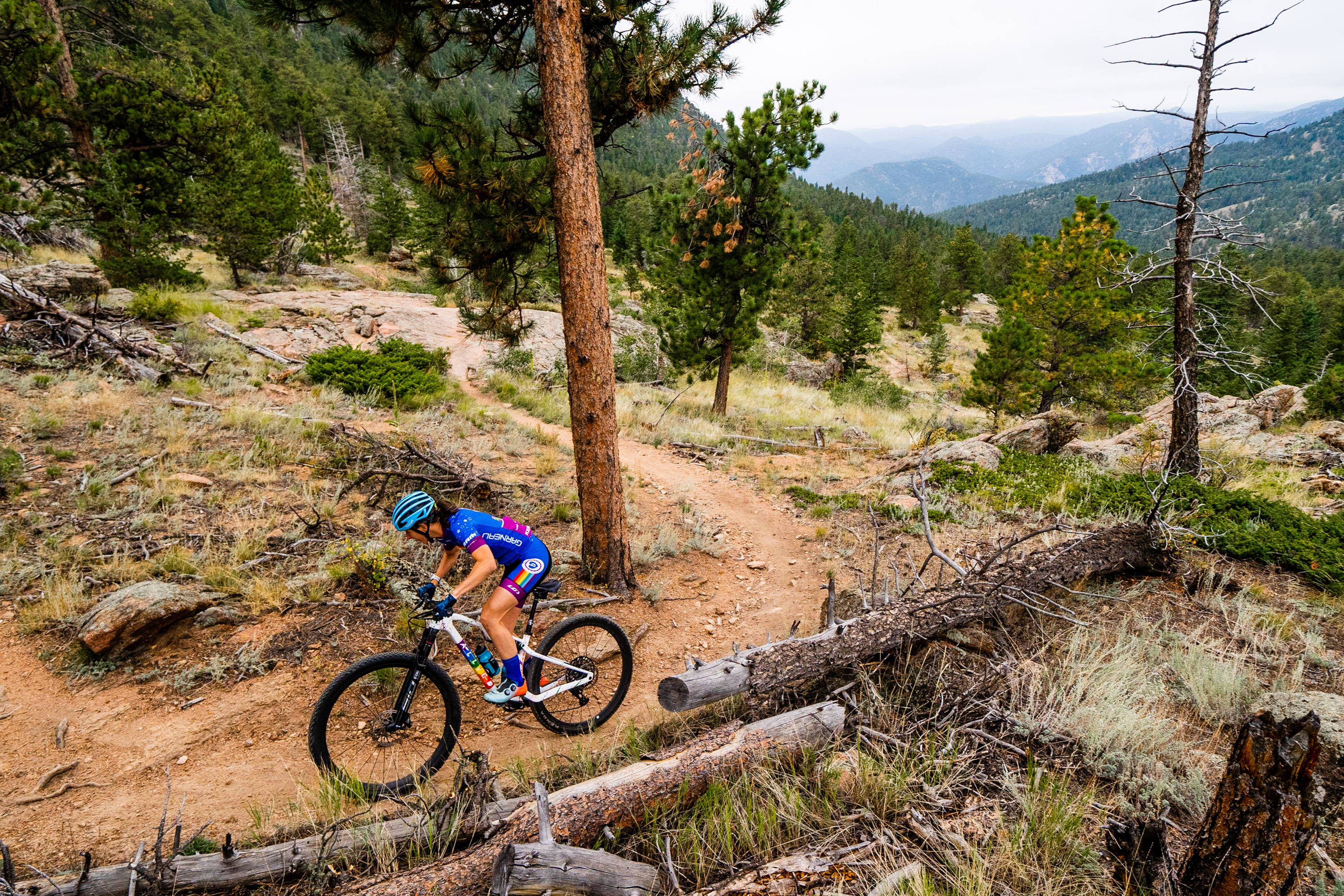 "I want to race, meet people, be competitive and have fun. I've already done so much. I've been to two Olympics, have two world championship medals, raced on the world cup scene for twenty years, and deserve some time to have fun and race my bike. This season has been a return to why I got into bike racing in the first place."